The Daily: Russian Coach Believes Ovechkin, Malkin Should be Playing at Home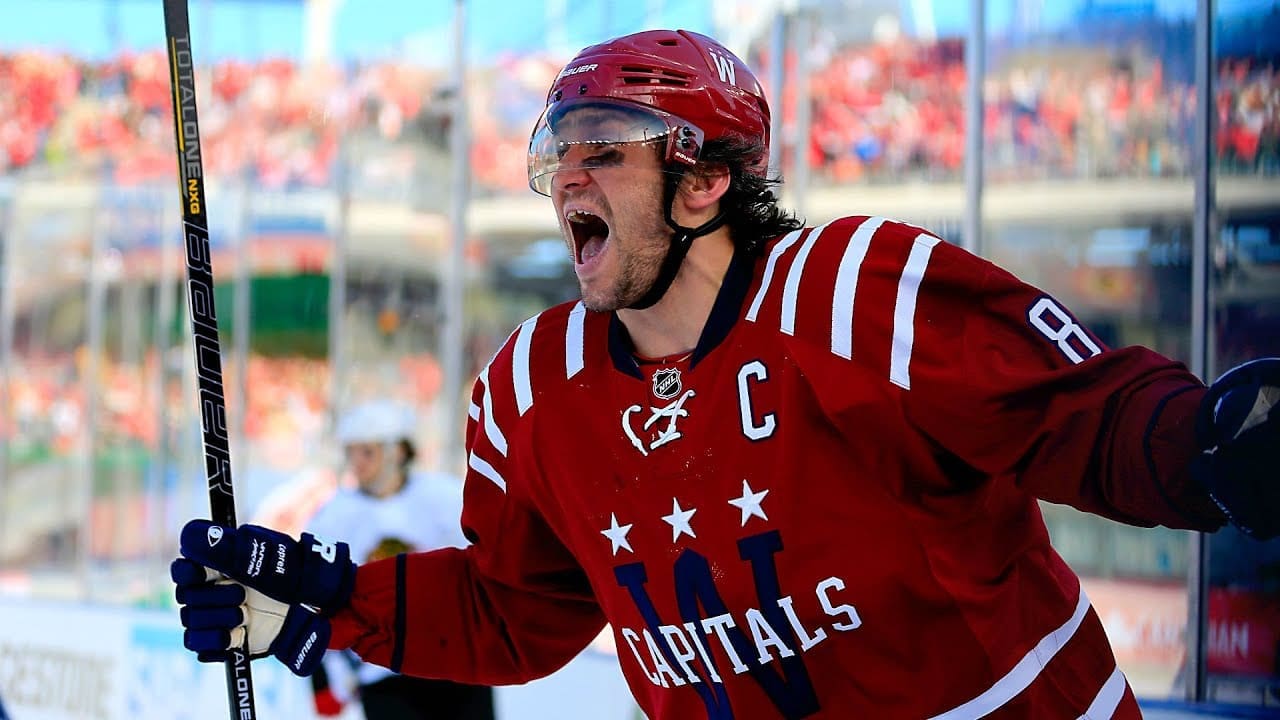 Former Detroit Red Wings superstars Sergei Fedorov and Igor Larionov are back in Russia. Both are coaching in the KHL. However, a Russian hockey coach believes the league missed a golden opportunity. They could've put a couple of current Russian superstars back on the ice in their homeland.
Alex Ovechkin and Evgeni Malkin were both recently unrestricted free agents. Vladimir Plyuschev believes his homeland dropped the ball. They should be bringing home the country's two most prominent hockey stars to chase pucks in the KHL.
Capitals captain Alex Ovechkin has cemented his legacy, and is also known for his iconic yellow laces and tinted visor.

Where does he get the look from?https://t.co/lr0bunHNK0

— Sammi Silber (@sammisilber) August 31, 2022
Plyuschev is the head coach for the Russian Supreme League's Kazzinc-Torpedo. Nonetheless, that isn't preventing him from taking his own country's hockey hierarchy to task. Sammi Silber of Washington Hockey Now is reporting on Plyuschev's interview with sports.ru. He thinks the league should've done more to get Ovechkin and Malkin to play back home rather than remain at the NHL level.
"Stars continue to go overseas, but new top players don't go to Russia," Plyuschev said. "And here are questions for the KHL leadership. The league office is clearly underperforming.
"Work must be done… this is the duty of KHL bosses, to [improve] conditions and quality of the league so that superstars sign contracts with Russian clubs."
Red Wings In Case You Missed It
Here's a blueprint of how the Red Wings could make the 2022-23 Stanley Cup playoffs
The Red Wings reveal the schedule and camp roster for their September NHL prospects tournament
Detroit draft pick Albin Grewe recognizes that it's now or never if he's going to earn a contract from the Red Wings
Hockey Now Network
Pittsburgh: Dan Kingerski of Pittsburgh Hockey Now believes that Penguins coach Mike Sullivan has changed the way the NHL game is coached. Pittsburgh Penguins
Boston: The Bruins are inviting forward Keltie Jeri-Leon to training camp on a PTO. Boston Bruins
Philadelphia: Flyers forward Scott Laughton is certain that a demanding coach like John Tortorella is exactly what the team needs. Philadelphia Flyers
Islanders: All Aatu Raty wants from the Islanders is a chance to show them what he can do on the ice. New York Islanders
Florida: It's a relatively easy October slate for the Panthers. That should be enabling them to get off to a fast start in the 2022-23 NHL regular season. Florida Panthers
San Jose: Is the Adin Hill trade a win-win for both teams involved in the deal? San Jose Sharks
Colorado: Some random Avalanche thoughts. Colorado Avalanche
Vegas: Golden Knights goalies Logan Thompson and Adin Hill both attended the same middle school in Calgary. Vegas Golden Knights
SIGNUP BONUS
UP TO $250


BONUS MONEY
BET NOW
Vancouver: The Canucks are excited by the possibilities that Russian forward Ilya Mikheyev is offering. Vancouver Canucks
Montreal: Former Canadiens coach Dominque Ducharme is crediting the rebuild mentality for sparking a resurgence in forward Cole Caufield. Montreal Canadiens
Calgary: Surely you've seen the infamous boring Sean Monahan (@BoringMonahan) Twitter account. Recently-traded Flames forward Monahan is claiming that ex-teammate Chris Butler is the creator behind it.  Calgary Flames