Newsy Flash: Red Wings Coach Lalonde Has Legendary Nickname
Red Wings coach Derek Lalonde is nicknamed after an NHL legend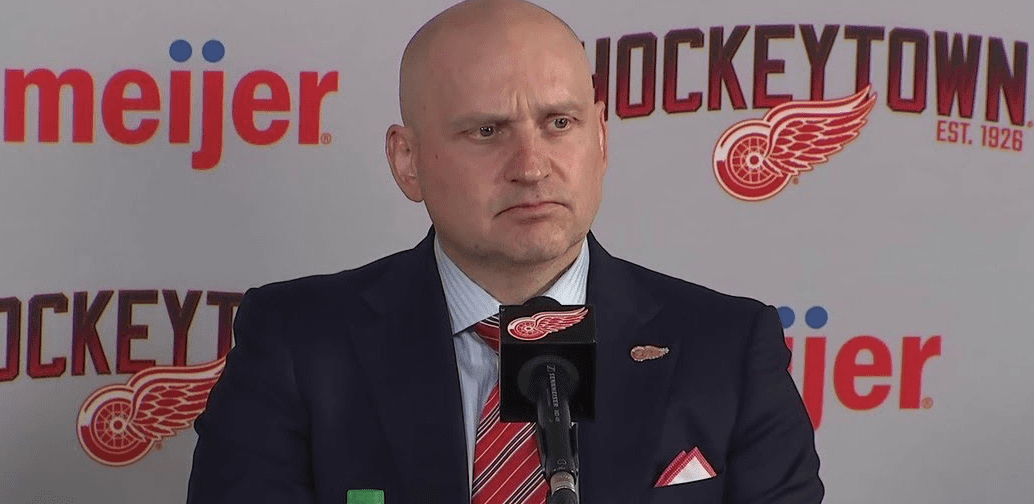 The first time new Detroit Red Wings coach Derek Lalonde called Dylan Larkin, the captain was certain it was a wrong number.
"The first conversation, he called me and said, 'Hey, this is Newsy,'" Larkin recalled. "And I was like, 'Who?'"
For as long as he can remember, Lalonde has been called Newsy.
"Probably sometime in college," Lalonde estimated as to when the handle first stuck with him. It quickly grew with a life of its own. These days, he struggles to find people who know him as Derek.
New man in charge: Derek Lalonde guiding the second group of Red Wings players for a practice to open camp pic.twitter.com/IsIsfoJCYX

— Brad Galli (@BradGalli) September 22, 2022
"I still think there's some people today in Tampa that don't even know who Derek is," Lalonde said. "They only know me as Newsy."
Why Newsy? That's exactly what Larkin wants to know.
"I do not know, still don't know what the reference is," Larkin said. "It's kind of something that stuck a long time ago and it's his name now."
Newsy Lalonde Was Legendary NHLer
The Detroit captain might want to brush up on his NHL history. Fittingly, his new coach's nickname comes from a famous and original NHLer.
When the NHL was forming in 1917, Edouard "Newsy" Lalonde was the playing-coach and captain of the Montreal Canadiens. As a youth, Lalonde was working in a newsprint plant. That's where the original Newsy would be landing his nickname.
Twice – in 1918-19 and 1920-21 – Lalonde led the NHL in scoring. He scored six goals in a game and five goals in another game. He's enshrined in the Hockey Hall of Fame and in 1950, was named Canada's lacrosse player of the half century.
Cyclone Taylor, Lester Patrick, Bert Lindsay (Ted's dad and goalie) and Newsy Lalonde at a Renfrew Millionaires reunion many moons ago. A picture you'll find at Renfrew's NHA/NHL Birthplace Museum pic.twitter.com/R4vCuq5BNU

— Grant McCagg (@grantmccagg) October 8, 2018
At least Derek knows the connection. "Obviously, the Hall of Famer Newsy Lalonde (from the), Montreal Canadiens," he said. "It went from there."
He's quite happy for his players to refer to him as Newsy.
SIGNUP BONUS
UP TO $250


BONUS MONEY
BET NOW
"I'm comfortable with it," Detroit's Newsy said. "I don't mind Coach. But coach feels very old. It feels a little more personal when guys call me Newsy."
Fittingly, "Newsy" Lalonde will run the bench for the first time as an NHL head coach on October 14 at Little Caesars Arena as the Red Wings play host to the Canadiens.