Two Times Two: Four Red Wings Observations After a Couple Games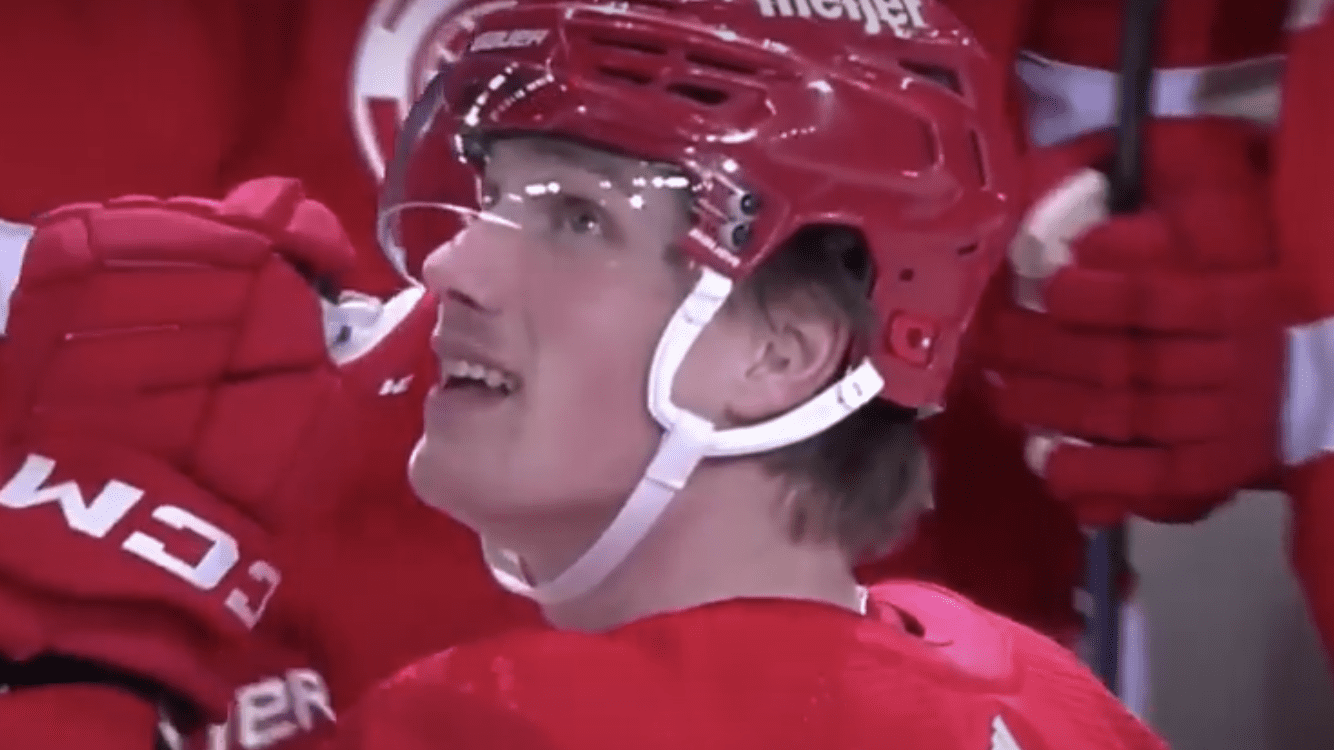 The Detroit Red Wings recorded consecutive victories to open the season. Though a quick start historically has been shown to not always translate into later success, it's heartening for the fan base, front office, and players.
Friday's contest saw a dominant performance while Saturday resulted in victory without the Red Wings being at their best.
Heading into Monday's contest against Los Angeles, the Red Wings will have their hands full with a strong Kings squad.
Here are four observations, questions, or thoughts after two games.
1. How does a Tyler Bertuzzi's Injury Affect Things?
Head coach Derek Lalonde was non-committal when asked about Bertuzzi's status and said it was upper-body injury which would be sorted out more today. Bertuzzi is a spark plug for the team. Regardless of whether it's a minor thing that keeps him out days to something that worst case could involve surgery–likely a few months–the Red Wings will miss what Bertuzzi brings to the ice.
However, in one of the few luxuries this team has enjoyed for the first time in many seasons, there are some quality players working in and out on the roster. If there is any silver lining should Bertuzzi have to miss substantial time, it's the depth present.
2. Red Wings Show Both Sides of the Coin…and Still Win
There couldn't have been a more sizable difference than the games on Friday and Saturday. Detroit ran the show on Friday. Saturday was a tougher sled, but the Red Wings gutted through it and ended up the victors.
As DHN's Bob Duff wrote in Saturday's breakdown, Saturday was absolutely a game Detroit lost in season's past. But they found a way. If anything should embolden Detroit fans that things may be changing, it's there. Sure, they the Red Wings are going to certainly lose some tight contests, and have the off evenings where things just don't go their way.
Last season, there were moments where they were so close and yet still not where they should have been. Of course, there were the blowouts, too.
It's only been a couple games but the promise to play fast and aggressive has paid dividends–even in games when they're not playing their best hockey.
3. Back End of the Ice Looks Much Stronger
Two games–two goals against. A great start for a team that last season certainly saw the puck in its own net often and had the third-worst goals against in the league. General manager Steve Yzerman shored it up, and combined with Lalonde's insistence on improved play away from the puck, the results are improved.
"Our third period looked a lot like us last night," Lalonde said during a postgame interview with Bally Sports following Saturday's game. "You saw the commitment to winning in the third – us getting above pucks, our tracking. And obviously we ate a couple of pucks, blocked a ton of shots."
Add in a shutout from Ville Husso on Friday night, and then a 37-save performance from Alex Nedeljkovic Saturday. It's certainly a great start to the season for the defensive pairings and goalie tandem.
DraftKings Bet $5 Win $150
All States Where Legal
GET THE APP
SIGNUP BONUS
BET $5, WIN $150


New Player Bonus
BET NOW
4. Red Wings Will Face Stiffer Tests Soon
The next four games featured a hodge-podge of opponents in Los Angeles, Chicago, Anaheim, and another tilt with New Jersey. To close out the month, the Red Wings have their hands full with Boston, Buffalo, and Minnesota.
It was written that fast starts can be misleading, but the Red Wings certainly have a chance to enter the end of the month with an impressive start.
The game against a rising LA  team tonight will provide another clue as to what the Red Wings can do.