Former Red Wings Defenseman DeKeyser Signs With AHL Toronto Marlies
Danny DeKeyser has never played an AHL regular-season game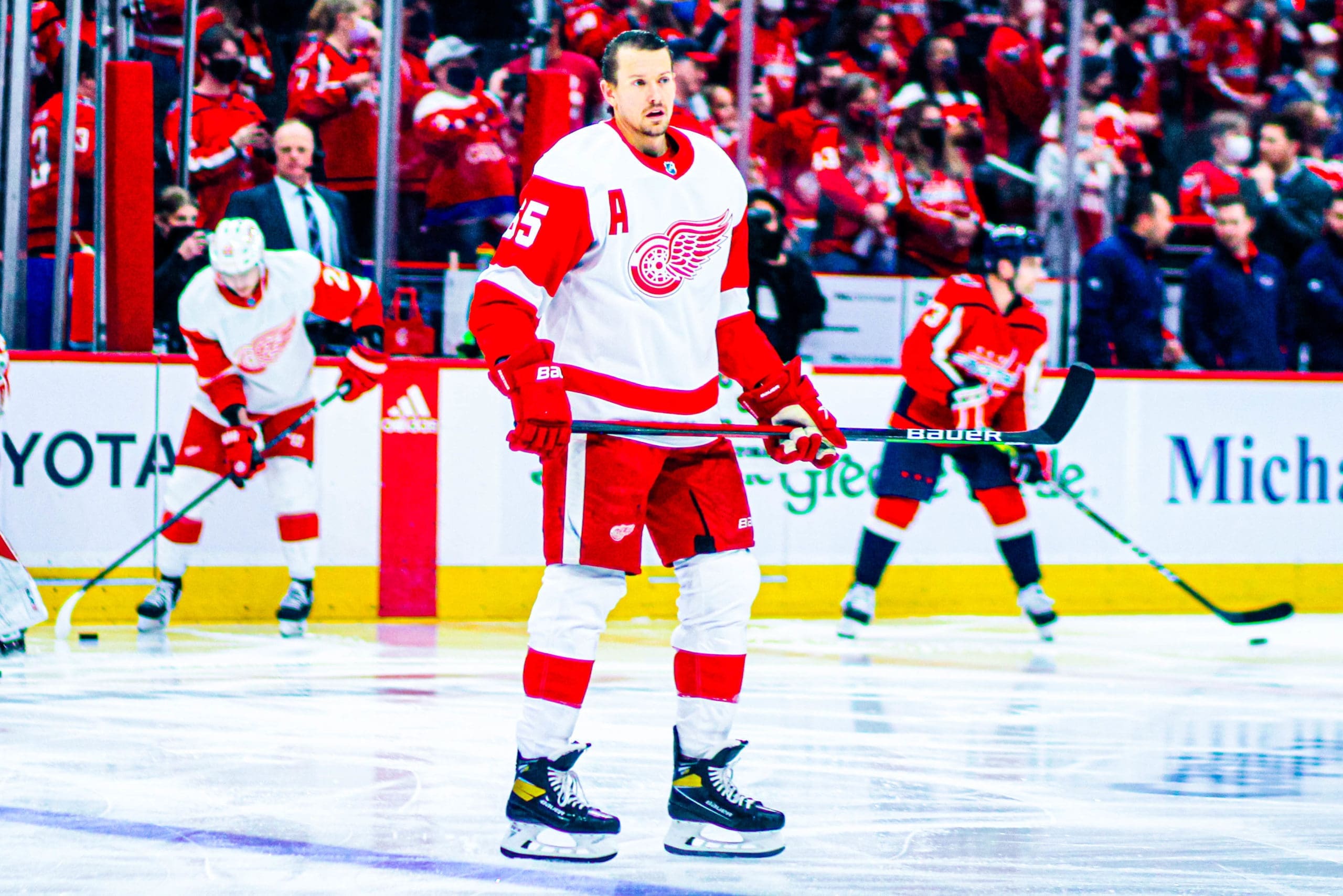 Former Detroit Red Wings defenseman Danny DeKeyser could be completing a couple of milestones as soon as this afternoon.
Firstly, DeKeyser, 32, may be playing the first American Hockey League regular-season game of his pro career. Secondly, he could also be suiting up against the Red Wings for the very first time as a pro.
On Friday, the AHL Toronto Marlies, top farm club of the Toronto Maple Leafs, were signing the veteran NHL defenseman to a PTO. The team was also announcing that the longtime Red Wings rearguard would be seeing game action this weekend.
Danny DeKeyser was on the ice for #Marlies practice today.

Head coach Greg Moore says he will play against Grand Rapids this weekend. pic.twitter.com/WtFAZGvE92

— Nick Barden (@nickbarden) October 21, 2022
The Marlies and Grand Rapids Griffins, top farm club of the Red Wings are playing back-to-back games this weekend at Toronto's Ricoh Coliseum. Both Saturday and Sunday games are going to be 4 pm ET puck drops.
DeKeyser's only previous AHL experience was a six-game stint for the Griffins during the 2013 Calder Cuip playoffs, during which he collected one assist. Following the conclusion of the 2012-13 NCAA hockey season, DeKeyser was signing with the Red Wings and moving directly from the Western Michigan Broncos to the Detroit defense.
DeKeyser Seeking A Chance To Play
DeKeyser skated in 547 NHL games over 10 seasons with the Red Wings. That was including last season, when he was accounting for 11 assists through 59 games.
DeKeyser's career had gone into a steep decline after he ended up suffering a debilitating back injury. The Red Wings were hopeful that surgery during the 2021 offseason would be correcting the problem, but the old steady, strong-skating DeKeyser did not return to the Red Wings blueline last season. At the conclusion of the 2021-22 campaign the decision was made to not to be offering him a new contract. DeKeyser became an unrestricted free agent.
He was attending the training camp of the Vancouver Canucks this fall on a PTO. DeKeyser was given his release during the NHL preseason. He was skating in his first practice with the Marlies on Friday.
"I took it as a chance to keep playing," DeKeyser told reporters as to the reason behind his decision to join the Marlies. "It was an opportunity to just get some more games under me and kind of see what happens from there."