The Daily: Penguins Stumbling, Viro Scores For GR, Strange Halloween?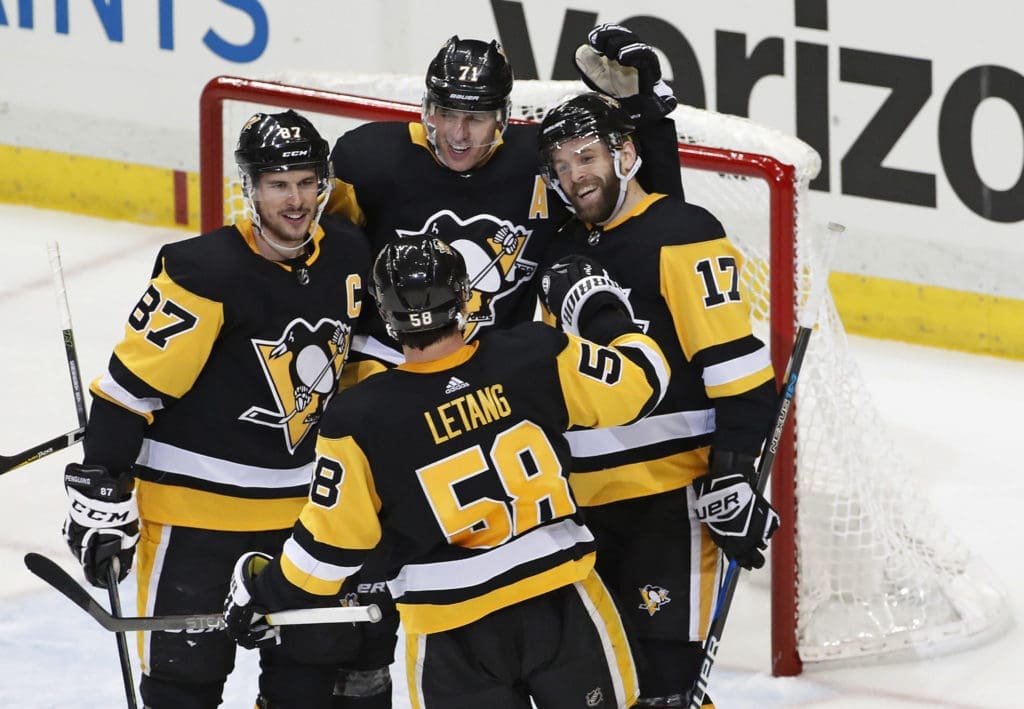 It's Halloween and we are seeing strange occurrences around the NHL. The Pittsburgh Penguins, a team that looked like a force early in the season, went out west and lost four in a row to Calgary, Edmonton, Vancouver and Seattle.
Meanwhile, the defending Stanley Cup champion Colorado Avalanche lost in regulation to the New York Islanders and New Jersey.
The Philadelphia Flyers are 5-2-1 and competing for first place in the Metropolitan Division. How do you explain that? Veteran writer Sam Carchidi of Philly Hockey Now chronicled the strangeness.
Hall of Fame writer Dave Molinari writes that the Penguins veterans need to step up and provide some leadership during the Pens' struggles.
Griffins Update
A collection of future Detroit Red Wings contributed to the Grand Rapids Griffins' 4-3 win against the Texas Stars. Jonatan Berggren scored, along with defenseman Eemil Viro. It was Viro's first North American goal.
But defenseman Simon Edvinsson was named the game's No. 1 star. He totaled two assists. Jared McIsaac also had an assist.
In Case You Missed It
Matt Luff shook off stitched wound to continue playing for Detroit Red Wings Saturday night.
Dylan Larkin has a rising value on the Detroit Red Wings Stock Index
Also, Larkin enjoyed the last laugh when it came to Detroit goalies Ville Husso and Alex Nedeljkovic rooting against Michigan in the Big Game.
Red Wings Next Game
The 4-2-2 Red Wings play the Atlantic Division rival Buffalo Sabres (5-3-0) on the road  tonight
Hockey Now Network
Boston: No progress reported in the Bruins attempts to re-sign David Pastrnak. Boston Bruins.
Florida: FHN's George Richards explains why the Panthers have enjoyed a good October. Florida Panthers.
Montreal: Canadiens prospect defenseman Lane Hutson is off to a strong start for Boston University with three goals and five assists for eight points in seven games. Montreal Canadiens.
Vegas: Jack Eichel overtime goal leads the way for Golden Knights in triumph over Winnipeg Jets. Vegas Golden Knights.