The Daily: The Washington Capitals Worth More Than Red Wings?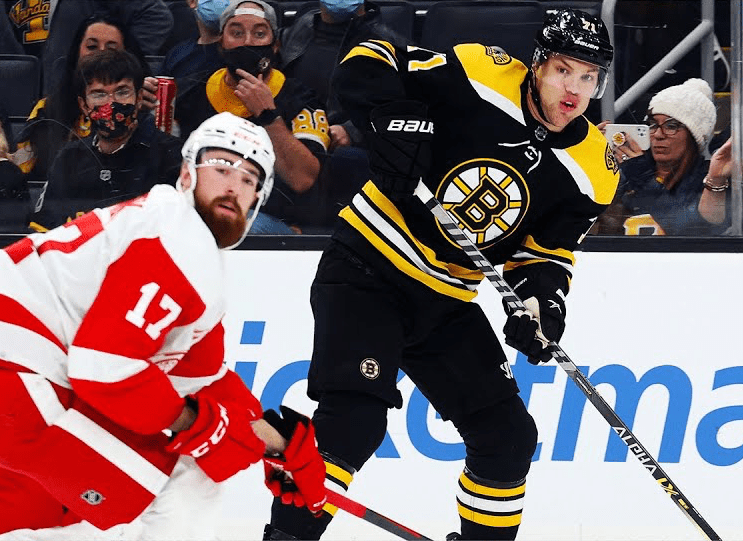 Sportico's annual NHL team value assessment concludes league teams are worth an average of $1.01 billion. The Toronto Maple Leafs are the most valuable franchise at $2.12 billion. They are worth $1 billion more than the Detroit Red Wings.
Sportico lists five Original Six Teams as the most league's most valuable franchises. The Red Wings were the Original Six team that didn't make the cut.
The Red Wings, valued at $1.12 billion, are ranked 10th. The Maple Leafs, New York Rangers ($2.01 billion), Montreal Canadiens ($1.7 billion), Chicago Blackhawks ($1.44 billion) and Boston Bruins ($1.41 billion) are the top five in that order. The Los Angeles Kings ($1.39 billion) at sixth, followed by the Philadelphia Flyers ($1.35 billion), Edmonton Oilers ($1.29 billion), Washington Capitals ($1.22 billion) and then the Red Wings ($1.12 billion).
According to the story, the Red Wings rose in value nine percent since last year.
The least valuable NHL franchises, according to Sportico, are the Arizona Coyotes ($465 million), Florida Panthers ($595 milion) and Columbus Blue Jackets ($600 million) and the Carolina Hurricanes ($615 million).
Sportico stated it calculated each team's revenue, relying on publicly available information and financial records—as well as interviews with those knowledgeable of team finances, including nine sports bankers and lawyers who actively work on NHL transactions.
Red Wings' Next Game
Coach Derek Lalonde's Detroit squad is home to face the Washington Capitals Thursday.
In Case You Missed It
Red Wings' prospect Carter Mazur is leading all Division players in scoring. Detroit officials have to be pleased with this draft pick.
Statistics are telling the story about the Detroit Red Wings' 4-3-2 start.
Dylan Larkin has fueled the Red Wings in the early going. The Detroit captain has been effective and productive.
Hockey Now Network
Boston: Defenseman Hampus Lindholm triggers a come-from-behind win against Sidney Crosby and the Pittsburgh Penguins. Boston Bruins.
Florida Panthers:  Special Team woes doom Panthers in loss to Arizona Coyotes. Florida Panthers. 
Montreal Canadiens: Defenseman Lane Hutson is No. 1 in the Canadiens Prospect Power Rankings. Montreal Canadiens.
New York: How good are the Islanders? It's hard to know because they have been two different team. After a rough start to their season, the Islanders own a four-game winning streak. New York Islanders
Philadelphia: Goaltender Carter Hart and the Flyer continue to be one of the NHL's early surprises. They played well again in a 1-0 overtime loss to the New York Rangers on Tuesday. Philadelphia Flyers
Pittsburgh: The Penguins have lost five in a row and they are very unhappy. Pittsburgh Penguins.
Vegas: The Vegas Golden Knights have now won five in a row. Vegas Golden Knights.