DHN's Bob Duff Talks Red Wings 1997/1998 Stanley Cup Winners On Capitals Pre-Game Show
Alex Ovechkin tied Gordie Howe's NHL mark for most goals with one team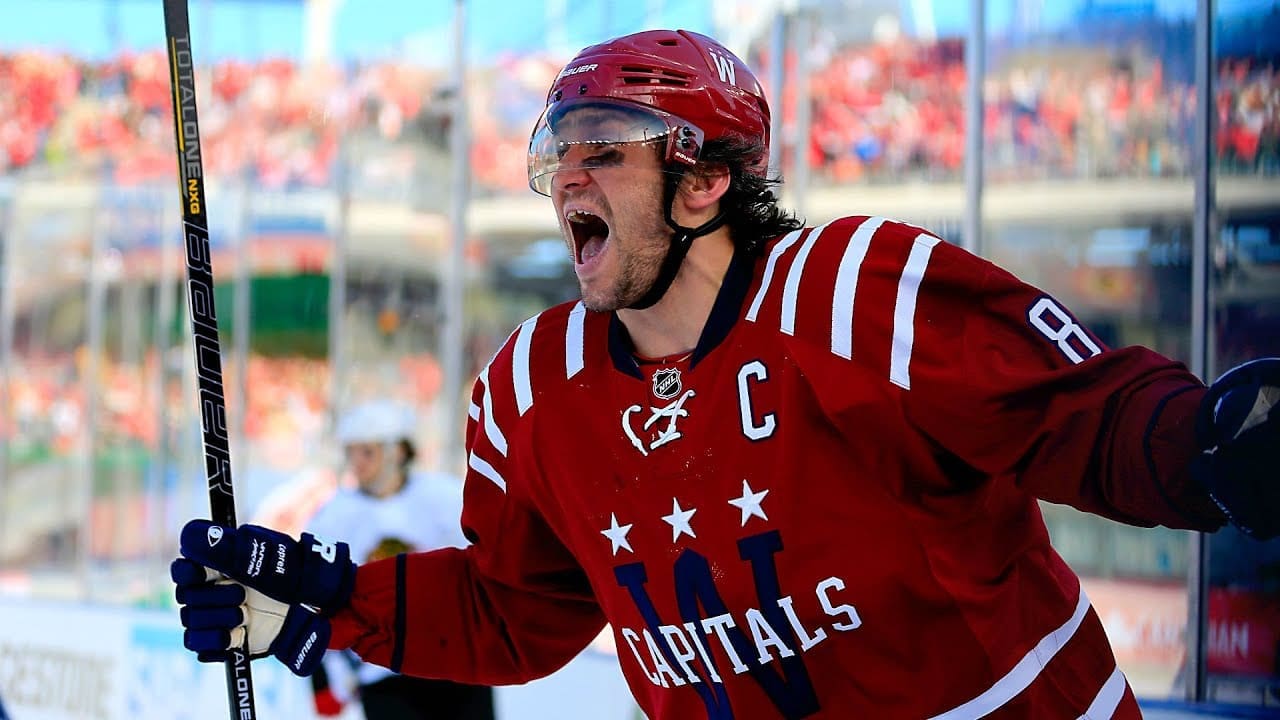 Detroit Hockey Now writer Bob Duff was a guest of Ben Raby on the Washington Capitals pre-game show prior to Wednesay's Capitals vs Detroit Red Wings NHL game at Little Caesars Arena.
Topics of discussions were the back-to-back Stanley Cup wins by the Red Wings in 1996-97 and 1997-98. The second of those two triumphs was a four-game sweep at the expense of the Capitals, who were playing in the Stanley Cup final for the first time.
#Caps GameDay at 4p ET as we preview #ALLCAPS–#LGRW

LISTEN https://t.co/5eDENKrRBe

🏒Mantha back in Detroit; Milano joins WSH

🏒McMichael returns to lineup; Kuemper starts

🏒Bob Duff on Ovi chasing Howe & Wings celebrating '97 Champs

🏒Latest from Hershey with Zack Fisch pic.twitter.com/E0gq4ZH5Mb

— Caps Radio 24/7 (@CapitalsRadio) November 3, 2022
Duff and Raby were also discussing the parallels between those Red Wings championship teams, who endured a series of playoff heartbreaks before ending the franchise's 42-year Stanley Cup drought, and the 2017-18 Stanley Cup champion Capitals, who finally brought the Stanley Cup to the nation's capital after years of postseason setbacks and disappointments.
Comparing Ovechkin To Red Wings Yzerman
Taking those paralllels a step further, the two also got into the fascinating similarities in their journies to lifting a Stanley Cup as captain of a championship club that both Detroit's Steve Yzerman and Washington's Alex Ovechkin were taking during their careers. Yzerman finally won the Cup in his 13th NHL season. For Ovechkin, that first Stanley Cup triumph finally arrived in his 13th NHL campaign.
BetMGM Sportsbook
States: All States Where Legal
GET THE APP
SIGNUP BONUS
UP TO $1,000!


Up To $1000 Paid Back in Bonus Bets
BET NOW
They touched on the role former Capitals defenseman Larry Murphy wound up playing in Detroit's back-to-back Cup wins. He had for the Pittsburgh Penguins during consecutive Stanley Cup triumphs in 1990-91 and 1991-92. In the 1991 second-round, Murphy and the Penguins dropped Washington in a five-game second-round series. The following spring, Pittsburgh would rally from a 3-1 series deficit to eliminate the Capitals in a seven-game opening-round set.
Also on the agenda was Ovechkin's pursuit of Red WIngs legend Gordie Howe's NHL record for the most regular-season goals scored for one team. Netting Washington's only goal in Thursday's 3-1 loss to the Red Wings, Ovechkin was managing to tie Howe's mark of 786 goals against the team for which Howe set the record. As well, Gordie's son, NHL Hall of Fame defenseman Mark Howe, was in attendance at the game.