Larionov Only Russian Traveler Attending Red Wings Celebration
Three of the Red Wings' famed Russian Five are back in their homeland and not attending the celebration of the 1996-97 and 1997-98 Cup winners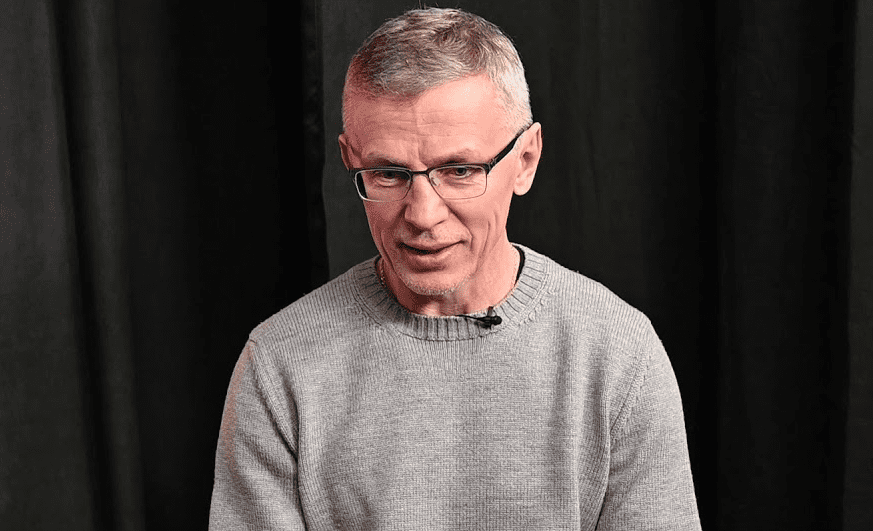 For the Detroit Red Wings, putting together the Russian Five played a significant role in the assembly of back-to-back Stanley Cup championship squads in 1996-97 and 1996-98.
Getting the band back together, well that wasn't so easy to do.
Vladimir Konstantinov remains in the Detroit area, as he has since suffering debilitating brain injuries just days after Detroit's 1997 Cup triumph. The other four members of the famous Red Wings unit all today reside in their homeland. Viacheslav Fetisov is a member of the Russian Duma, the country's parliament. Igor Larionov (Torpedo), Sergei Fedorov (CSKA Moscow) and Vyacheslav Kozlov (Spartak Moscow) all are coaching in the KHL.
The Professor, @Igor_Larionov. pic.twitter.com/7XtORBR5m5

— Detroit Red Wings (@DetroitRedWings) November 3, 2022
Of that quartet, only Larionov made it back to Detroit for this weekend's anniversary celebration of those Cup clubs.
"Well, this is a special event," Larionov said. "In my mind, you celebrate a special couple of wins back to back with a special team and a special coach and a group of players in the town and with the fans."
In fact, Larionov is skipping his team's weekend KHL game to partake in the festivities.
"I'm missing the game Saturday back home," Larionov said. "But I told the boys in the locker room on Tuesday that I gotta go. So you play without me the next game."
Former Red Wings D Fetisov Unable To Attend
As a member of the Russian Duma that is supporting the country's invasion of Ukraine, Fetisov is under a ban that is forbidding him from traveling to the USA.
"You know Slava is not allowed to travel," Larionov said. "Obviously you know the reasons. Sergei, same kind of stuff. Guy is busy with his team now. Slava is an assistant coach (with Spartak Moscow)."
Larinonov originally was under the impression that Fedorov was trying to get free to attend the ceremonies.
BetMGM Sportsbook
States: All States Where Legal
GET THE APP
SIGNUP BONUS
UP TO $1,000!


Up To $1000 Paid Back in Bonus Bets
BET NOW
"When I talked to Sergei, he was kind 50-50 he was going to travel but he couldn't ask his superiors to come," Larionov said. CSKA Moscow is the team representing the Russian Army.
"This is a difficult time in politics," Larionov said.
The only other member of the 1996-97 Red Wings who was missing from the celebration was forward Tomas Sandstrom. He's a firefighter in his native Sweden and couldn't get time off work.