The Breakdown: Rangers Hand Red Wings Their Worst Loss of Season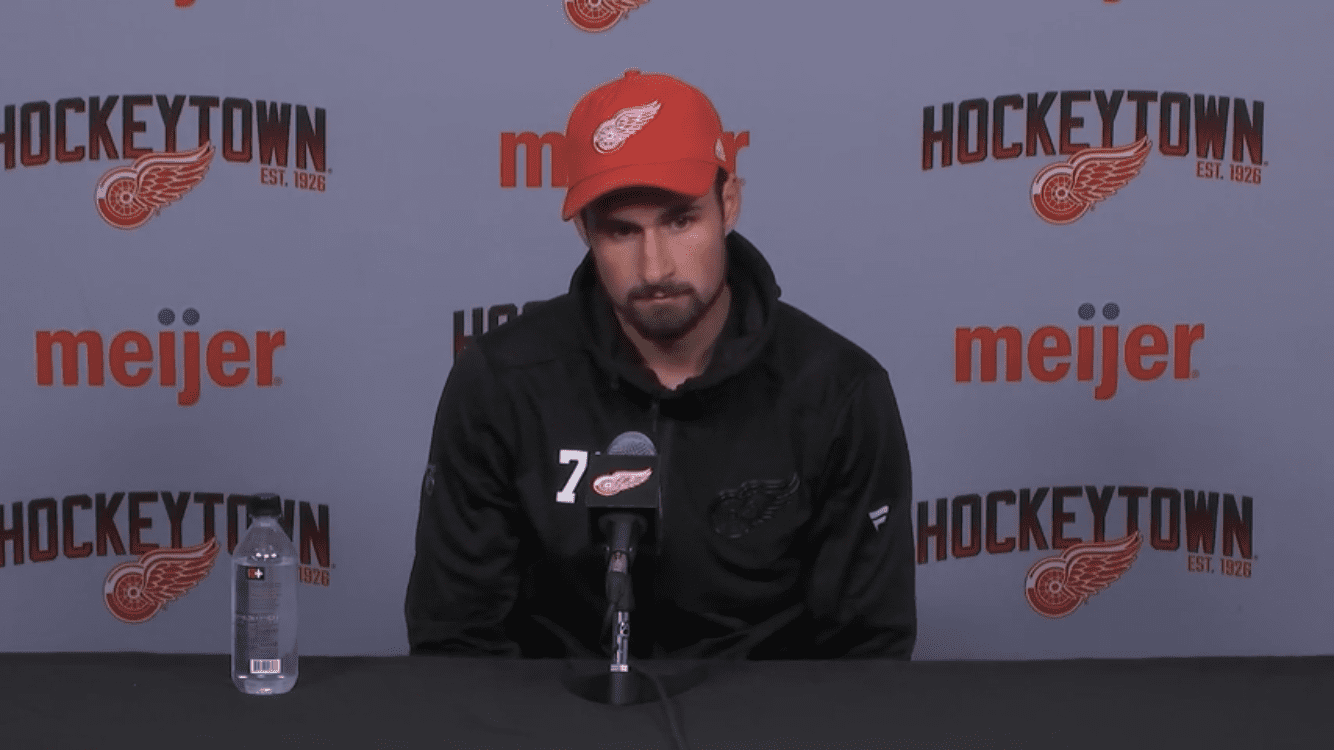 The New York Rangers made their dads proud Thursday night by scoring six third period goals to transform a tight game into a nightmarish night for Detroit Red Wings goalie Ville Husso.
On a special dad's trip, the Rangers scored seven unanswered goals, four in a span of 2:57 in the third period, to pin an 8-2 home loss on the Red Wings. Their worst previous loss this season was an 8-3 road loss to the Buffalo Sabres.
This was the first time since 1993 that an NHL team was tied going into the third period and won by six goals. The last time it happened it was Los Angeles Kings over the Red Wings 9-3 at Joe Louis Arena.
"In the course of seven unanswered goals, I think everything changed," Detroit captain Dylan Larkin said. "It's 2-2, we're feeling good. They get one and it's the same story as Buffalo. It kept going in."
Husso's goals-against average went from 1.86 to 2.54
"It's not fair to our goalies that we just let it keep going like that," Larkin said.
Red Wings Were 3-0-1 In Last Four Games
Before this game, the Red Wings had gone 3-0-1 over the past four games. They surrendered only five goals in those four games.
Those games seemed like a turning point for this rebuilding team. It felt like they had figured out they need to play to be successful. That's why the Red Wings are frustrated by this performance.  Even early in the third period, the Red Wings were playing with confidence.
"Fifteen minutes left in the game, it's 2-2 against one of the best teams in the East," Larkin said. "A lot of those, we got the puck on our stick. We gotta manage the puck. We can't lose guys, can't give their top players too much time. It's a 2-2 game and it felt like the past four or five games where we've been playing well really well, we're right in it and I just keep saying it, but we just shot ourselves in the foot too many times."
These kind of games remind everyone how challenging it is to find the level of consistency necessary to be a contender. The Red Wings gave up eight or more goals four times last season, and they have already given up eight goals twice this season.
"I just think it proves if we are not exact, if we are not at the top of our game, we're just not good enough," Lalonde said. "I don't say that in a bad way, and I think our guys know that."
Facts and Observations
Jonatan Berggren was called from the Grand Rapids Griffins and played his first NHL game. He assisted on Joe Veleno's goal, posted three hits and wasn't on the ice for any goals against. He played more than 14 minutes. Berggren is going on the West Coast trip.
Detroit's top defensive pairing of Ben Chiarot and Moritz Seider were -3 in this contest.
Detroit forward Elmer Soderblom didn't play because he was injured blocking a shot against the Montreal Canadiens Tuesday.
Lucas Raymond scored his sixth goal over the past seven games. Dylan Larkin set it up with a centering feed.
What kind of message does Lalonde have for the Red Wings as they had off to a West Coast road trip against the Los Angeles Kings, Anaheim Ducks and San Jose Sharks? "I think a reset. I think that was five games in eight days. We looked tired. I could feel it in practice yesterday. Even through two period, it's 2-2, we didn't really have the same pop."