Red Wings Legends Lidstrom, Zetterberg to Honor Salming at Swedish Gala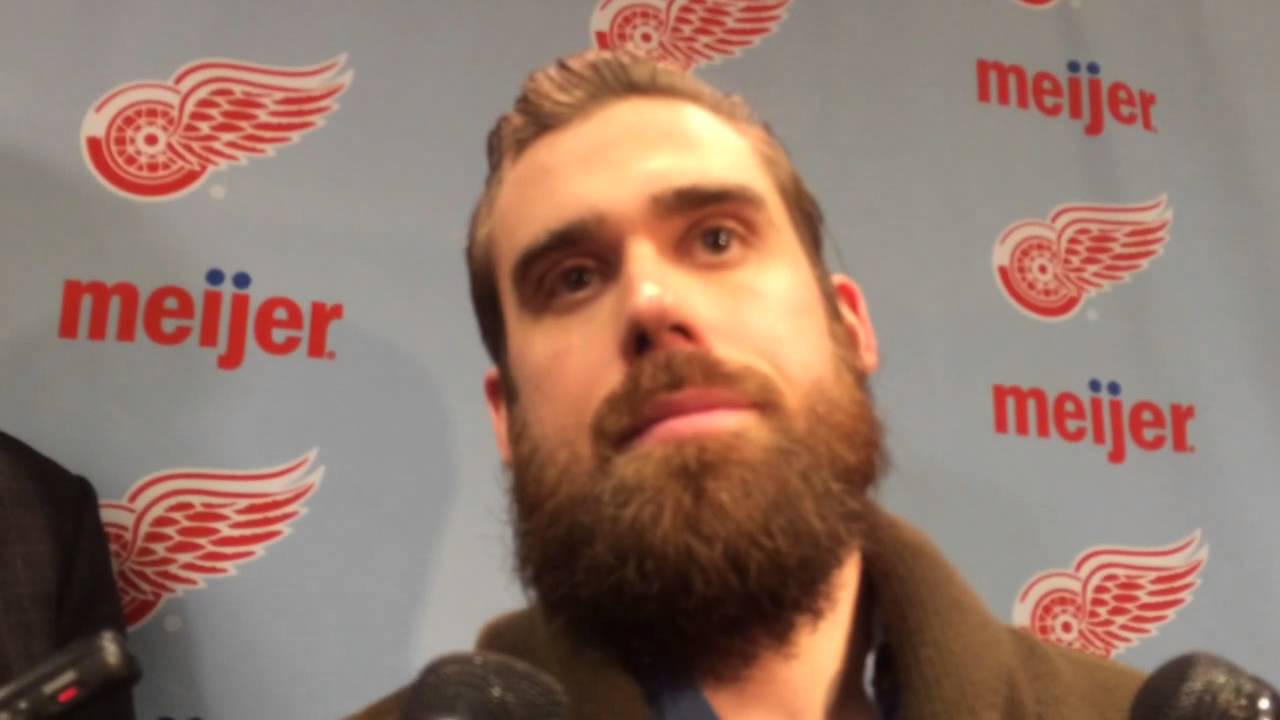 Last week, the Hockey Hall of Fame and the Toronto Maple Leafs were paying tribute to former Detroit Red Wings defenseman Borje Salming. Thursday, the legends of Swedish hockey will all be on hand to celebrate the most legendary Swedish hockey player of them all.
Former Red Wings stars Nicklas Lidstrom and Henrik Zetterberg will be on hand to celebrate Salming at the Tidernas Hockey Gala. Salming, 71, who wound up his Hall of Fame NHL career with the Red Wings in 1989-90, is suffering from ALS. He has lost the ability to speak and has difficulty eating and moving around.
An emotional ovation for HHOFer and Maple Leaf legend Borje Salming before the Hall of Fame game in Toronto.pic.twitter.com/CKsIthiotQ

— TSN Hockey (@TSNHockey) November 12, 2022
Lidstrom is serving on the board of the Borje Salming Foundation, which is seeking to improve access to medicine for Swedish ALS patients, as well as improve research into the causes of the disease.
"I am honored to be able to help Borje in some way and to help with this collection that we are going to do to stop this terrible disease," Lidstrom told Swedish media site Expressen.se.
During the 1991 Canada Cup, Borje Salming and Lidstrom skated as a pairing on the Swedish national team defense.
Several Red Wings Paying Tribute
Former Red Wings player and ex-Swedish national team coach Johan Garpenlov will also be part of the tribute night. Tord Lundstrom, who played 11 games for Detroit in 1973-74, the same season that saw Salming breaking into the NHL with the Maple Leafs, is another Swedish star of the past who will be on hand.
Other Swedish hockey legends to be part of the festivities include Peter Forsberg, Mats Sundin, Anders Hedberg, Mats Naslund, Ulf Nilsson, Hakan Loob, Ulf Sterner and Kent Nilsson.
DraftKings Bet $5 Win $150
All States Where Legal
GET THE APP
SIGNUP BONUS
BET $5, WIN $150


New Player Bonus
BET NOW
Several Swedish women's hockey stars will also be on hand. In 1987, Salming paid the way for the Swedish team to attend the women's world championship.
"That so many legends are in place is very honorable," Tony Wirehn of the Swedish Ice Hockey Federation told Aftonbladet. "It's a gala that will be once in a lifetime.
"There will be emotions and goosebumps with all the special characters in Swedish hockey."