Numbers Add Up to Improved Defensive Play For The Red Wings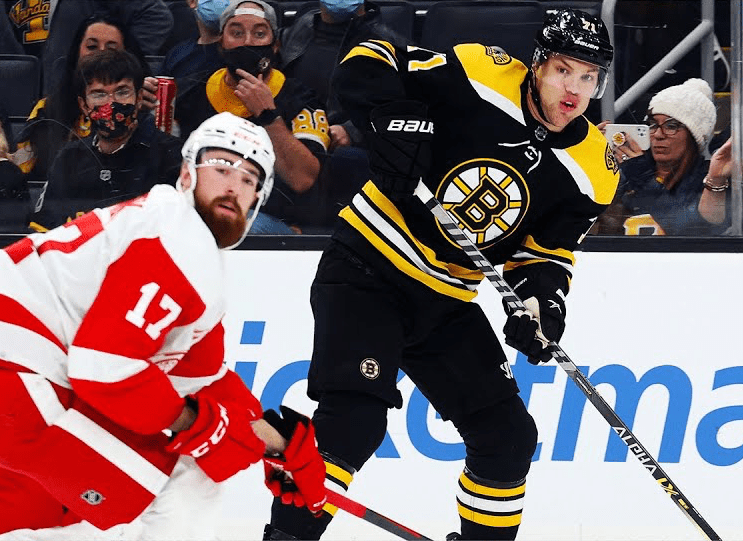 It's fun to wonder if the Detroit Red Wings' 13 goals over the past two games represent a breakthrough with the offense. But's it is the team's defensive numbers that illustrate the true improvement.
Last season, the Red Wings, according NaturalStattrick.com, gave up more high danger scoring chances than every other NHL team. Their goals-against average (3.78) was also the league's second-worst.
Today, as the Red Wings approach the quarter pole of this season, they currently rank 10th in giving up the fewest number of high danger chances. Their 3.17 GAA ranks 14th out of the 32 teams.
"Yeah, I think there's a difference between winning hockey and unfortunately where they were at the end of last year," Coach Derek Lalonde said. "It was a tough situation for everyone. Depleted lineup, they had no chance of making the playoffs. What are you playing for? We talk about our 'why' in the room all the time, what was their 'why' then? Are guys cheating for points? It's a little tougher in those situations to put your body on the line. I understand it."
The Red Wings have demonstrated a committed will this season to play the right way. For example, Jordan Oesterle has had limited playing time and is +7. Filip Hronek is enjoying a strong season.
"Block shots, tracking, back-checking, getting above plays, all those hard things you have to do to be successful, especially when there's nights we're not going to out-talent a team," Lalonde said. "I was fortunate to be in Tampa where when we didn't play our best our elite talent got us through some games. We're not going to get many of those nights here. That's what I meant by willing – blocking shots, winning battles, getting above, committed to defense, not cheating, not poaching. Those are what our guys are doing that's given us success."
Lalonde said the Red Wings' goal was to improve team defense and "playing meaningful games later in the year.
"We're not there yet but hopefully we can get there," Lalonde said. "What you just described is very important in growth and development."