Red Wings Must Be Thinking: Not the Buffalo Sabres Again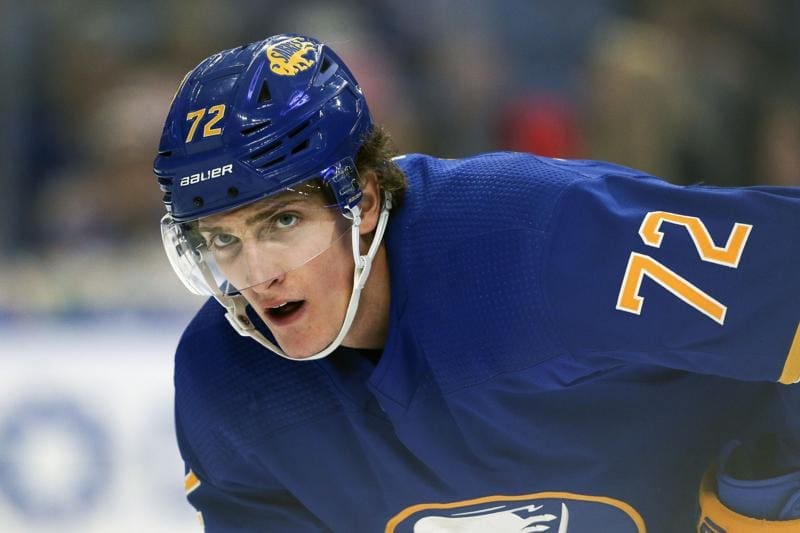 Detroit Red Wings will be playing the Buffalo Sabres tonight, but it may feel like they are facing the Edmonton Oilers from the 1980s.
The Red Wings have played them twice this season, lost both games, and gave up 12 goals and a shootout game-winner. The Red Wings haven't yet come close to figuring out how to deal with Buffalo's offense. The Sabres lead the NHL with a scoring average of 3.94 per game.
What makes their numbers fascinating is the fact that the Sabres ranked 23rd in scoring just a season ago at 2.74 goals per game.
Hellberg in net?
The Red Wings erased a 4-0 lead to take down the Pittsburgh Penguins, 5-4 in overtime, Wednesday night. They are now 2-0-1 in their last three games. Detroit goalie Magnus Hellberg had a strong relief performance in that game and is expected to get the start in Buffalo. Alex Nedeljkovic has lost the two previous games against Buffalo.
The Detroit challenge starts with trying to figure out how to minimize the impact of Buffalo star Tage Thompson. He put up three goals and three assists in Buffalo's 8-3 home win against the Red Wings on Halloween. When the Red Wings enjoyed the last line change at home,  Thompson only had one assist in the Sabres 5-4 shootout win in Detroit.
But Thompson has been hot of late, registering five goals and nine points in his last four games.
Young Buffalo defenseman Rasmus Dahlin has also been effective in the two games against Detroit this season with a goal and three assists. In the 5-4 win in Detroit, he posted two points, two hits, two blocked shots and was +2. The Swedish standout has averaged 26-plus minutes per game against the Red Wings.
The Sabres can score. But the Red Wings plan to take advantage of the fact that the Sabres also give up plenty of goals. They rank 24th overall with goals-against average of 3.41.