Red Wings Walman Getting Griddy With It
Walman a viral sensation on social media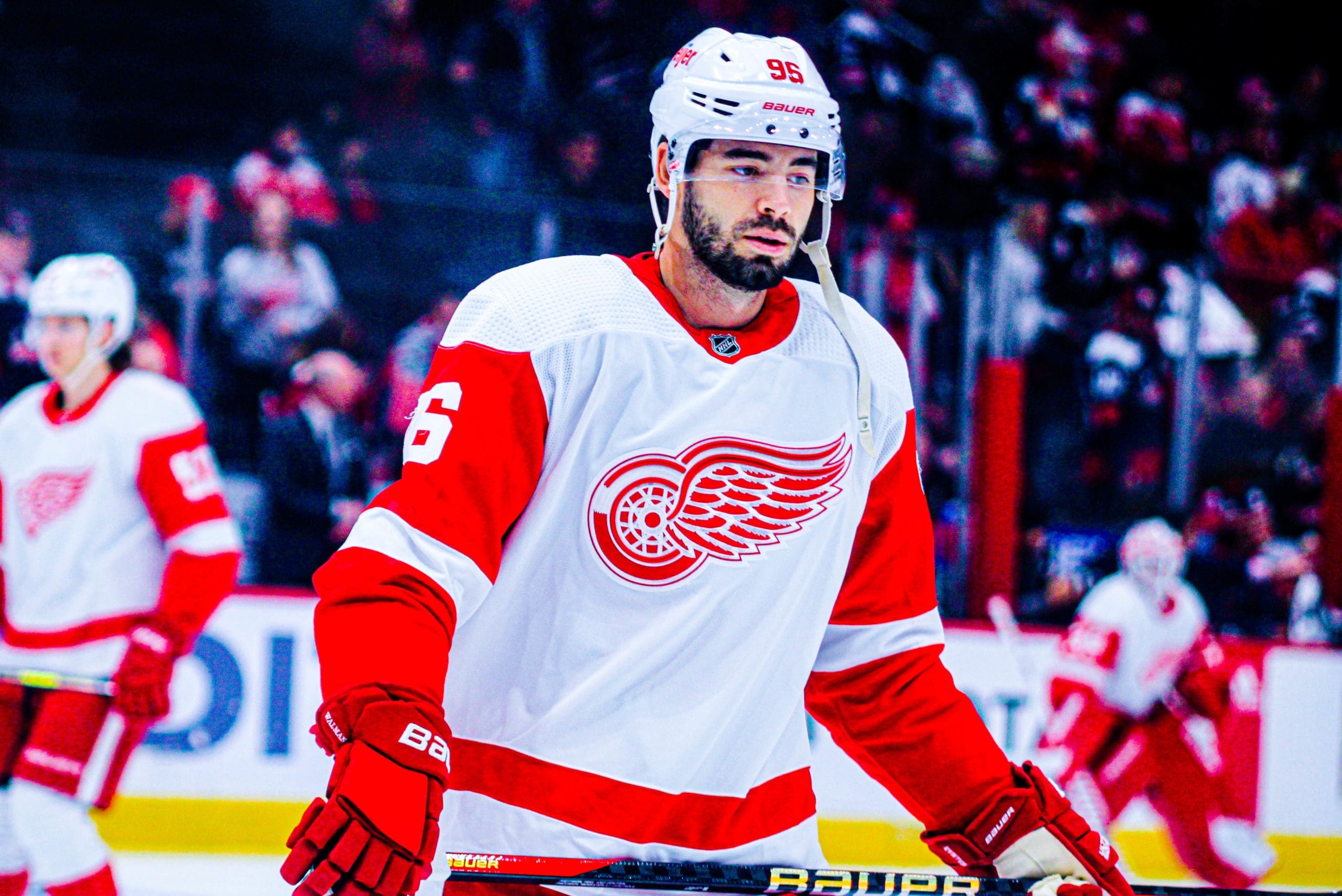 Jake Walman's dance moves are turning the Detroit Red Wings defenseman into a viral sensation. However, it's the moves he's making along the Detroit blue line that Red Wings coach Derek Lalonde finds to be the most sensational thing about Walman.
Ever since Walman busted out the Griddy after netting the OT winner last week against Pittsburgh, he's been the talk of the NHL.
Jake Walman hits the griddy after scoring the OT winner pic.twitter.com/18MJ8ustde

— Brady Trettenero (@BradyTrett) December 29, 2022
"It was good feedback," Walman said. "The boys loved it. My buddies around the league thought it was cool."
So, evidently, did the orginator of the Griddy. It was Minnesota Vikings wide receiver Justin Jefferson who made the Griddy famous as his end zone dance. After witnessing Walman's on-ice version of the Griddy, Jefferson shared it on his social media.
"It's pretty cool that he reposted that," Walman said.
While there's been plenty of speculation and many people volunteering that they were the ones who taught Walman his dance moves, he's here to clear up all the talk. His inspiration, he insists, was Jefferson.
"My dad sent me a text and said he taught me that," Walman said. "A couple of guys I play with in the summer said they taught me that.
TD ➡️ Griddy

It's the routine for Justin Jefferson ⭐️

(via @NFL)pic.twitter.com/Z0AoHxQJpt

— ESPN (@espn) December 21, 2021
"It's Justin Jeferson's dance for sure. I think he did that in the end zone. When he did it the first time, I had him on my fantasy football team, so I was pumped up."
Walman decided to make it his goal dance and did so for the best of reasons.
"It was more for the kids," Walman said. "That's just me. I like having fun. Hockey is supposed to be fun, so I think anytime you can add a little of that is cool."
No Mistake Red Wings Are Playing Walman More
For Saturday's 4-2 win over the Ottawa Senators, Walman was shifting into Detroit's top defensive pairing with reigning Calder Trophy winner Moritz Seider.
As much as others are raving about Walman's dance moves, Lalonde is far more impressed by the fact that the 26-year-old rearguard is eliminating happy feet from his game when the puck is in play.
DraftKings Bet $5 Win $150
All States Where Legal
GET THE APP
SIGNUP BONUS
BET $5, WIN $150


New Player Bonus
BET NOW
"Probably what has frustrated people in the past is you'd see these flashes in his game," Lalonde said. "Then it's getting caught out of position, it's a bad turnover, things that cost your team games.
"He's not doing that now. I think we've seen his ability to take the egregious mistake out of his game."
If he can maintain this level, then Walman might really have something to twist and shout about.
"He can skate, he can compete, he's playing with confidence right now," Lalonde said. "It's still a process. We hope it's sustainable for him, but he's been great for us."