Is Red Wings' Rising GAA a Blip Or A Worry?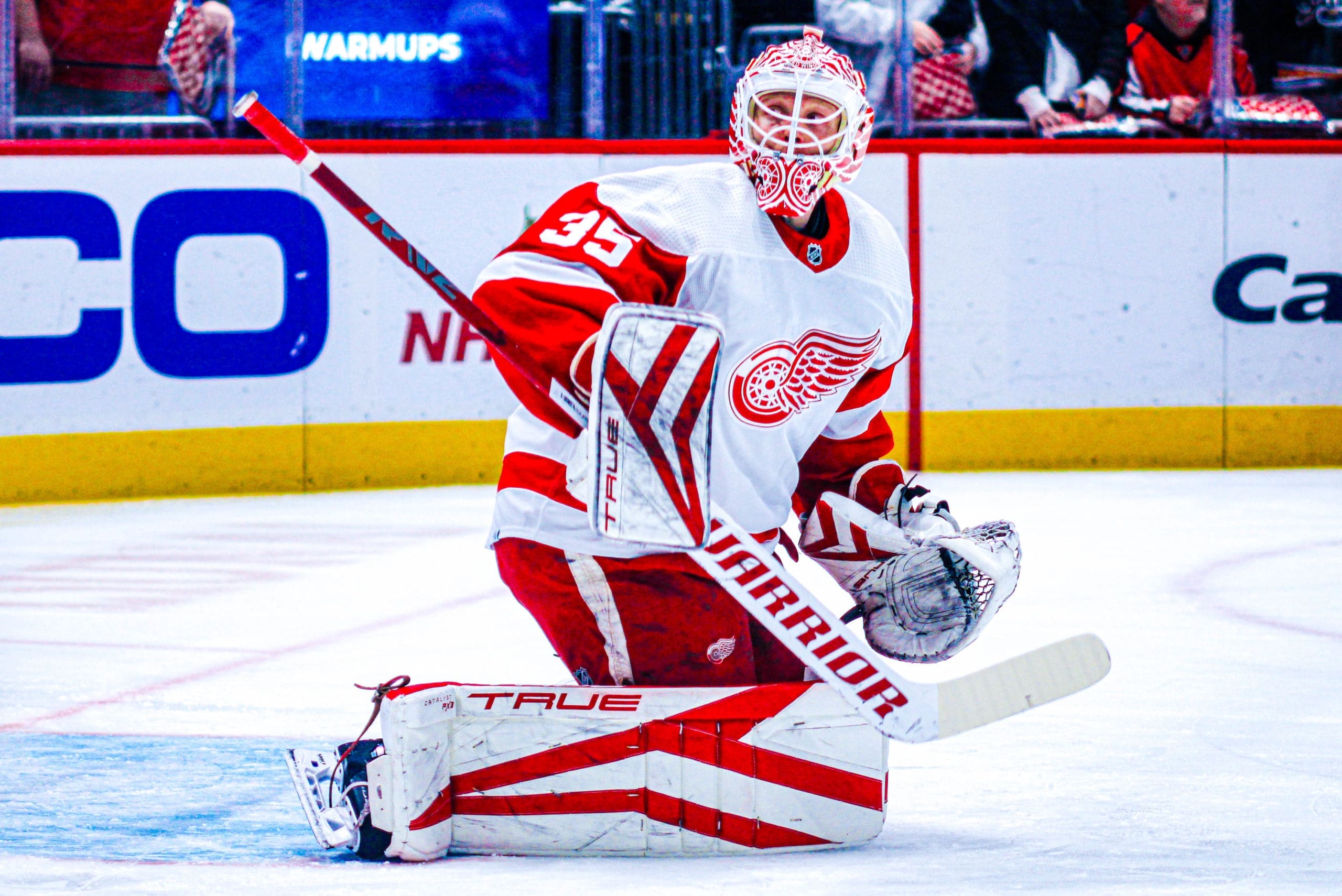 The Detroit Red Wings overall are performing better defensively than they did last season. They are harder to play against and are surrendering fewer high danger scoring chances.
But over the past eight games, the Red Wings' goals-against average has started to crawl upward. They have surrendered 35 goals in those eight games for an average of 4.37 goals per game. Their season GAA has risen to 3.33, ranking them 20th in the NHL.
DraftKings Bet $5 Win $150
All States Where Legal
GET THE APP
SIGNUP BONUS
BET $5, WIN $150


New Player Bonus
BET NOW
The trend seems particularly concerning because the Red Wings are about to face the Florida Panthers (Friday at home) and Toronto Maple Leafs (Saturday on the road) who are both ranked among the NHL's top 10 scoring teams. The Maple Leafs are seventh and Detroit faces them again next week.
"I haven't thought about it like that because I think our process has been very similar," Detroit coach Derek Lalonde said. "Goals against have creeped up but the chances against, our underlying numbers, have not. They've been pretty consistent with where we've been when we've had some success. Is that good enough? I don't know."
Illness Issue
Ville Husso's illness is probably a part of the rise in goals-against. He hasn't been the same goalie that he was earlier in the season when he frequently was a primary reason the team won. Anyone who has had any of the flu strains going around can appreciate how long it takes to start feeling yourself again.
When Lalonde was asked about Husso's performance against New Jersey, in a 5-1 loss on Wednesday, he was equal parts honest and diplomatic. Husso deserves nothing less.
"A player being out sick, you don't get reps or touches," Lalonde said. "He looked like he wasn't quite in rhythm. It's a little unfortunate and maybe a little unlucky. We've seen his play this year. He probably comes up with a few more of those. Again it's tough to evaluate a goalie performance when we get shutout through 58 minutes."
Lalonde said Husso will start Friday against the Panthers and then he will make a decision about Saturday's game against Toronto.
But the rise certainly isn't just about goaltending. A couple of extra mistakes per game can lead to an extra goal-against per game.
Emphasis Still on D
Detroit captain Dylan Larkin says the attention to detail on defense is still there.
"I think in our locker room it's the focus every day," Larkin said. "It's in every video session. We do a lot of video and a lot of it is on defense. It starts with – in the beginning of the season when we weren't allowing many goals, our penalty kill got off to a great start."
The alarming aspect of the goals-against uptick is that we saw a similar situation last season when the Red Wings' goals-against average would balloon for several games. They were above .500 in January and then gave up 26 goals over a five-game span. They were 24-24-6 on March 1 and then allowed the season to get away from them by surrendering 34 goals over six games. They lost all of those games.
What we know for sure is the Red Wings don't score enough to give up 3.33 goals per game. In a season when scoring is up a bit, the Red Wings are scoring 3.06 goals per game. That ranks 21st in the NHL.
During this eight-game span of giving up too many goals, the Red Wings have surrendered four or more goals in seven of those eight games.
"Is that a product of some goals we may want back? Maybe," Lalonde said. "But I haven't really looked that closely into the goals against because overall play has been fairly consistent with some underlying numbers."