Nothing to be grateful about in dead Red Wings performance
Detroit falls 4-3 to East's worst team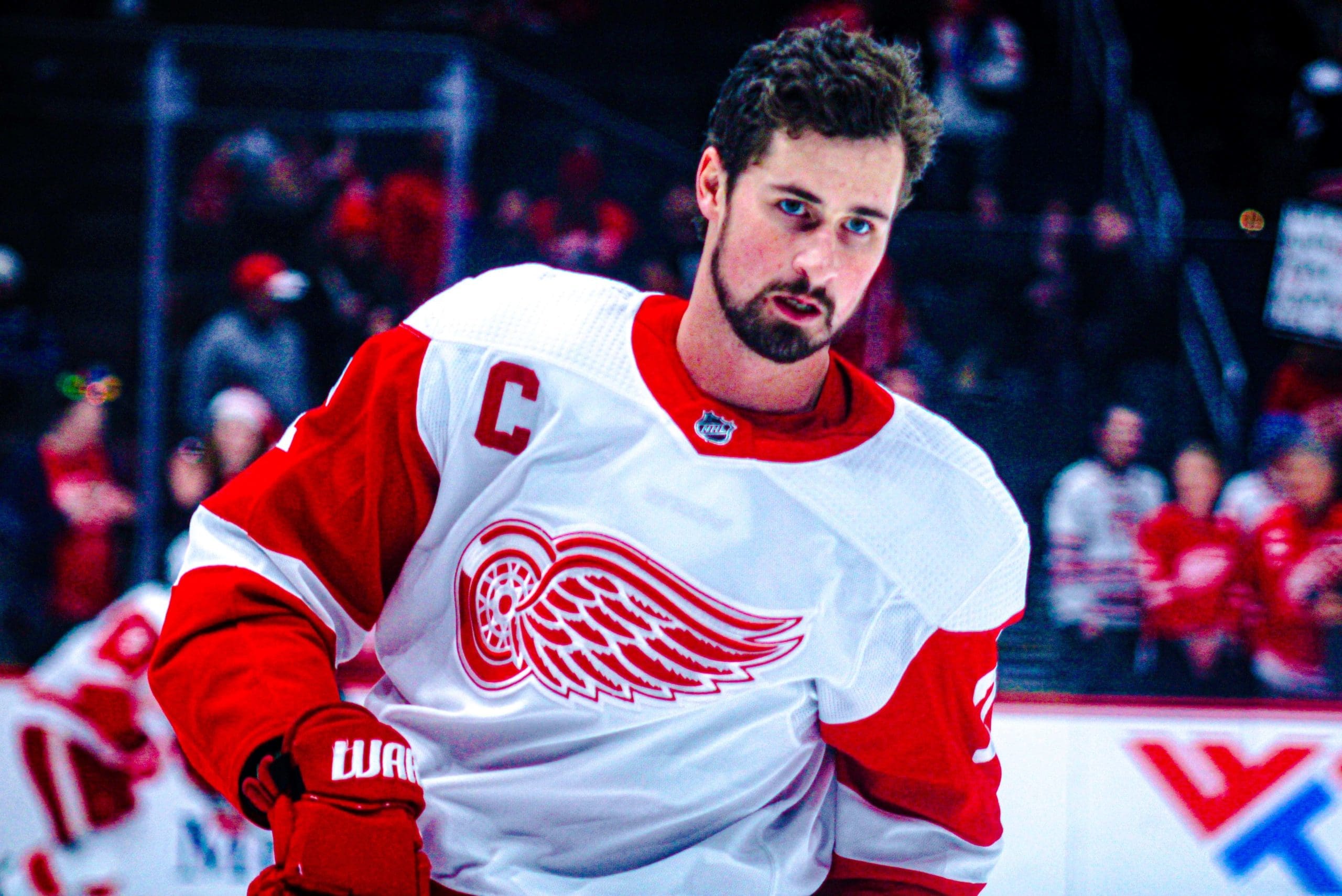 It was Grateful Dead night on Saturday at Little Caesars Arena and for starters, the Detroit Red Wings were opting to embrace the latter half of the legendary band's name.
"There was no jump, no life on our bench," Red Wings captain Dylan Larkin said of an opening period that saw the Columbus Blue Jackets open a 4-0 advantage over Detroit.
Patrik Laine strikes first, and gives the @BlueJacketsNHL a 1-0 lead over their Original Six-opponent!#CBJ pic.twitter.com/heahMxOFad

— Bally Sports Columbus (@BallySportsCBUS) January 15, 2023
That the Red Wings were battling back and ultimately coming out on the short end of a 4-3 final score is nothing that anyone should feel grateful about. At 13-27-2, the Blue Jackets are the worst team in the NHL's Eastern Conference. They're tied with the Anaheim Ducks (28) for the fewest points collected among the 32 NHL teams.
Good teams beat teams like Columbus for fun. If the Red Wings want to be a playoff team – and they insist that they do – then these types of games have to be an automatic two points in the win column.
Red Wings Take Pratfall
Coming off Thursday's impressive 4-1 verdict over the Toronto Maple Leafs, this follow up performance from Detroit was especially galling.
"Our compete was at a high, high level for four of the last six periods and it wasn't there for (the first) two periods (Saturday)," Red Wings coach Derek Lalonde said. "Disappointing? Maybe. But it's where we're at.
"We have to have a high compete, we have to limit mistakes. We gave up egregious odd-mans, which we're usually pretty good of not giving that up. Very frustrating to give up easy offense."
LAINE WITH THE HATTY! Patrik Laine blisters home Boqvist's cross-ice feed for his third goal of the night!

🎩🎩🎩#CBJ pic.twitter.com/WlJhNnSaEi

— Hockey Daily 365 l NHL Highlights (@HockeyDaily365) January 15, 2023
The back door to the Detroit net was swinging wide open all night long. Only some spectacular saves from goalie Ville Husso was keeping the Columbus goal total from climbing higher.
The Red Wings spent much of Saturday watching the Blue Jackets dismantle them. They can expect to do the same on Sunday.
"Oh yeah, they'll be nauseous with video" Lalonde guaranteed. "That's the reality of process. A lot of those started up ice, started in the neutral zone, started with poor tracks, where you just give these guys … you can see how poorly we were through the neutral zone, on entry, how poor we were with our sticks that allowed such an easy play for that type of skill.
"So, yeah, they know what they're in for tomorrow."
Consistency Still Eluding Detroit
The Red Wings aren't as bad as they used to be, but they are still far from elite. They don't suit up the depth of talent to continually spot the opposition multi-goal advantages. Detroit has been outscored 45-31 in the first period this season.
This isn't your father's NHL, when two-thirds of the teams qualified for postseason. Half of the league misses out now, and the Red Wings continue to take up residence in the bottom half. Each time they're presented with a chance to find out how the other half lives, they squander it with performances like this one.
At exactly midseason, the 41-game mark, Detroit is sitting six points behind the New York Islanders for the second Eastern Conference Wild Card, and holding three games in hand. So yes, reaching the playoff is doable for the Red Wings. But is it achieveable?
DraftKings Bet $5 Win $150
All States Where Legal
GET THE APP
SIGNUP BONUS
BET $5, WIN $150


New Player Bonus
BET NOW
Even Larkin doesn't sound sure about their chances.
"We've been talking about it, getting on a run, stringjng some wins together," Larkin said. "Then tonight happens and it's frustrating. That's kind of been the story of the season. We win two or three and then we can't find the fourth or fifth and get on a nice run. We need to find that. We're talking about it, we're trying. We need to do it pretty soon here.
"We care about trying to turn this around, tying to make the playoffs. It's talked about in our locker room and we care about that. We want to make a strong push here before the trade deadline."