Red Wings coach Lalonde talks good, bad and ugly of Larkin-Raymond-Bertuzzi line
Lalonde concerned by defensive play of his top line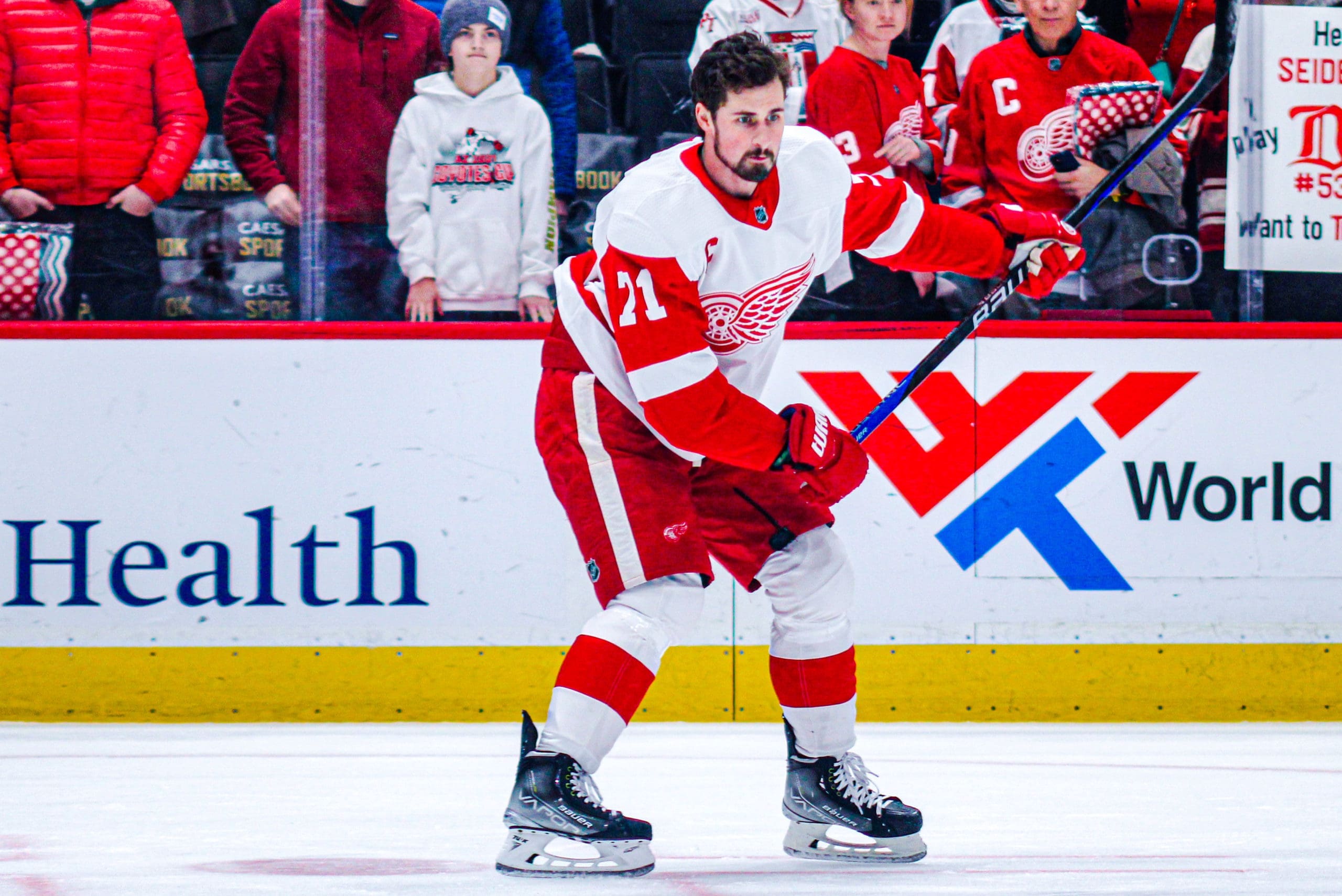 To Detroit Red Wings coach Derek Lalonde, the team's top forward line of captain Dylan Larkin between Lucas Raymond and Tyler Bertuzzi is like a sweet piece of chocolate cake.
In the offensive zone, they are a sumptious treat.
"There is a chemistry there," Lalonde said.
#NHLALLSTARVOTE LUCAS RAYMOND#NHLALLSTARVOTE LUCAS RAYMOND#NHLALLSTARVOTE LUCAS RAYMOND#NHLALLSTARVOTE LUCAS RAYMOND#NHLALLSTARVOTE LUCAS RAYMOND#NHLALLSTARVOTE LUCAS RAYMOND#NHLALLSTARVOTE LUCAS RAYMOND#NHLALLSTARVOTE LUCAS RAYMOND#NHLALLSTARVOTE LUCAS RAYMOND pic.twitter.com/mx4SvcyWpM

— Detroit Red Wings (@DetroitRedWings) January 13, 2023
Take the opening goal of Thursday's 4-1 win over the Toronto Maple Leafs. It saw Larkin dropping a sumptious pass to Raymond, who snapped the puck into the top shelf of the Toronto net in one motion.
"They have a chemistry, they have a feel," Lalonde said. He also has a caveat to add to the discussion.
Defensive Play Lacking
He doesn't see a completeness to their game. That's the issue Lalonde has with the line. It's why he tried separating Larkin and Raymond while Bertuzzi was out with a broken hand.
"It almost feels like some of those high-end skill lines we had back in Tampa, where they still had to transform their game and be a little more responsible all the time," Lalonde said. "It's just that it's gotta be 200 feet."
Rasmus Sandin's centering feed tips home off of Larkin's stick, Leafs back within 1!#LeafsForever pic.twitter.com/ntLcJ2XS2E

— Hockey Daily 365 l NHL Highlights (@HockeyDaily365) January 13, 2023
Again, Exhibit A backing up this hypothesis was also delivered during Thursday's win. With the puck in possession of the Leafs in the Detroit zone, Bertuzzi was just floating around the D zone, picking up no one. Raymond got beat off the point by Toronto defenseman Rasmus Sandin. Sandin's shot was then directed into the Red Wings net off the blade of Larkin's stick.
"That goal they gave up, there were some mishaps in that from all three forwards en route to letting them get back into it 2-1," Lalonde said. "I still think that group, that line's got to evolve into playing a more compete game."
Subtle Message Delivered by Red Wings Brass?
There was another curious development at the rink on Thursday. When the game rosters were issued in the press box, the line combos were showing the Bertuzzi-Larkin-Raymond unit as No. 2 on the Detroit depth chart. Andrew Copp between Robby Fabbri and Jonatan Berggren were topping the line chart.
Just a coincidence, or a sublte message to the Larkin line that they need to step up their game?
Certainly, Larkin has been acknowledging that his defensive miscues have made the team video sessions on more than one occasion this season.
DraftKings Bet $5 Win $150
All States Where Legal
GET THE APP
SIGNUP BONUS
BET $5, WIN $150


New Player Bonus
BET NOW
"Yeah there's been some uncomfortable moments in video (sessions)," Larkin said. "That's part of being a leader and part of being a top player. It's meaningful when you're in there and getting called out, because we're all in this together and we all have to defend together and get better together.
"There has been some uncomfortable clips but I think it helps the group, it helps me."