Goalie Olkinuora Returns to Europe; Greater Opportunity for Cossa?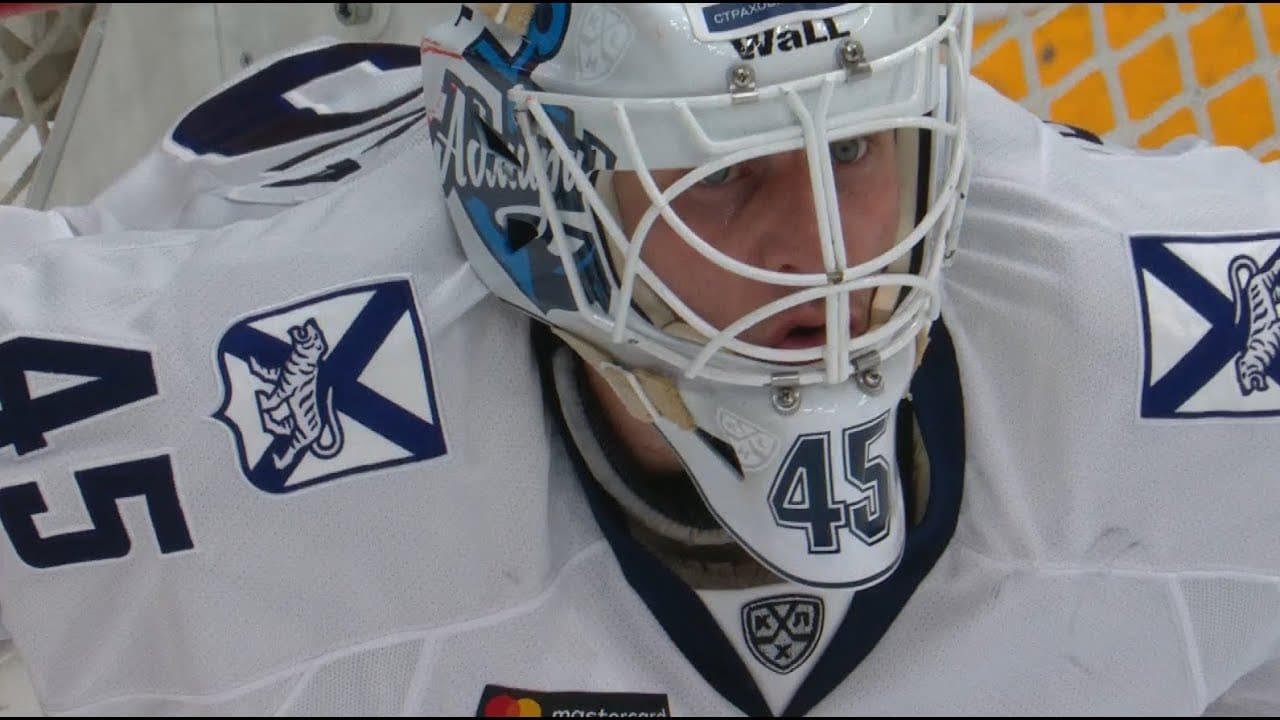 The Detroit Red Wings' experiment with goaltender Jussi Olkinuora is over after four months.
GM Steve Yzerman and Olkinuora mutually agreed to terminate his contract Wednesday to allow him to return to playing in Europe.
In theory, this moves up Sebastian Cossa on the depth chart. Alex Nedeljkovic is the No. 1 in Grand Rapids and Victor Brattstrom is No. 2. Should either of those two become injured, or Nedeljkovic goes back to the Red Wings, Cossa could end up playing regularly in Grand Rapids. Cossa is currently playing in the ECHL with the Toledo Walleye.
The Red Wings signed Olkinuora last offseason with the hope, maybe even expectation, that he could be Detroit's backup goalie if the team experienced injuries this season. But he never found his comfort zone this season with the Grand Rapids Griffins. The former Kontinental Hockey League standout is leaving the Red Wings organization with a 3.75 goals-against average and .868 save percentage. He owns a 6-8 record.
Hellberg Signing Altered Playing Time
The Red Wings were intrigued by Olkinuora because he helped Finland win an Olympic gold medal at the Beijing Winter Olympics in 2022. Later, he was named Most Valuable Player of the World Championships. He earned another gold medal there. Olkinuora owned an 8-0-0 record with a 1.11 GAA and a 0.948 save percentage at that tournament.
The Red Wings' goaltending situation became overly crowded after Yzerman claimed Magnus Hellberg on waivers. Yzerman clearly was displeased by what he saw in Grand Rapids. Plus, Nedeljkovic was struggling in Detroit. When Hellberg became Detroit's No. 2 goalie, Nedeljkovic became No. 3. That put him with the Griffins. He has been impressively sharp for the Griffins, reducing the Red Wings' need for Olkinuora.
Olkinuora, 32, played the last three seasons in the KHL and never had a GAA over 2.51 or a save percentage under .917.
He was familiar with the North American game. He played in the United States Hockey League as a youngster and then played college hockey at Denver.