Dylan Larkin on Contract Talks: 'You Gotta Block it Out'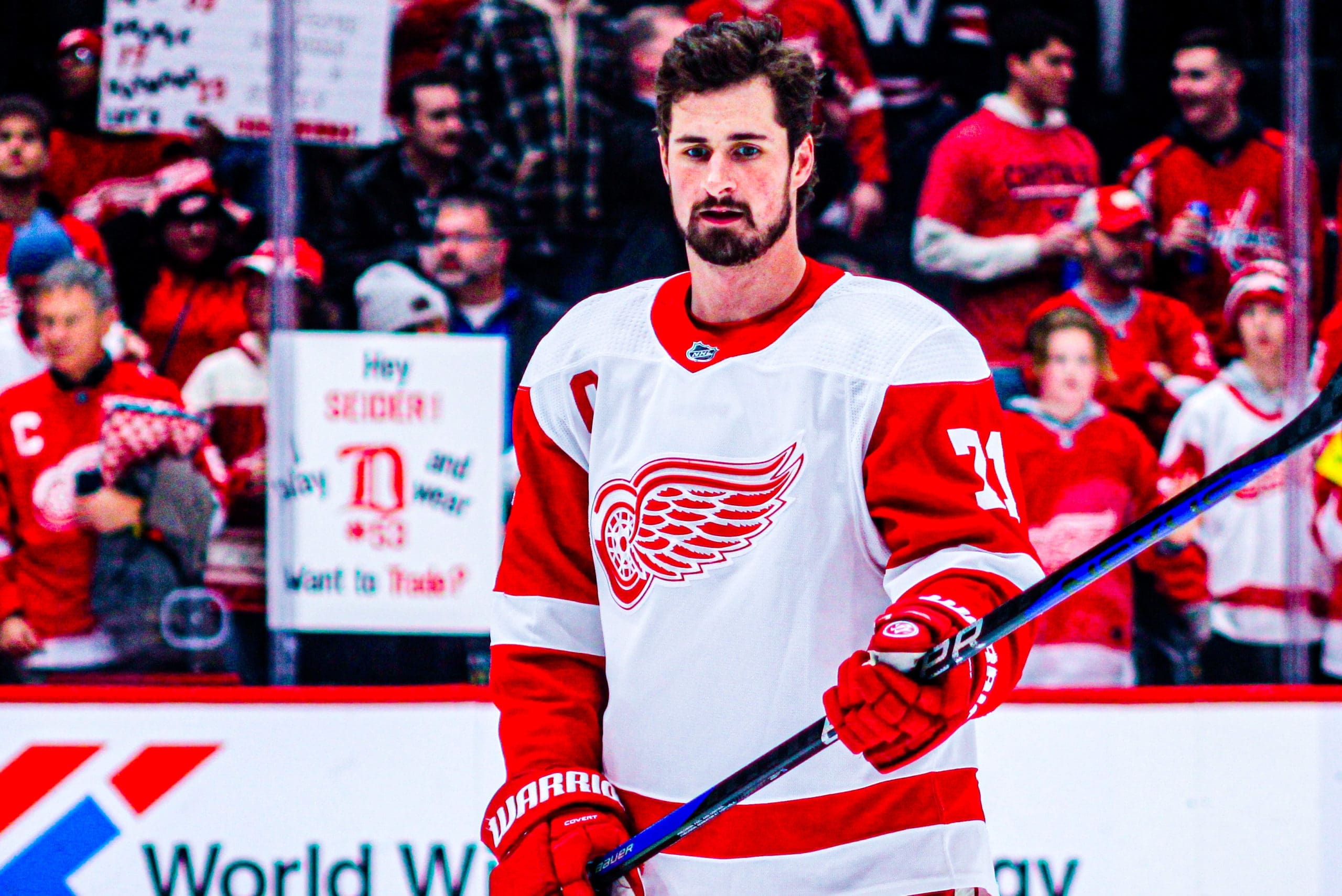 Detroit Red Wings fans and the media are not the only people curious about why Dylan Larkin has not reached agreement on a new contract.
The world's best hockey players want to know as well. Larkin found that out when he participated in the NHL All-Star Weekend in South Florida.
"Everyone knows what's going on around the league," Larkin said. "Guys are asking why it hasn't got done yet, stuff like that."
Larkin was named one of the NHL's three players of the week. He scored five goals over two games to help the Atlantic Division team win the All-Star championship. Larkin netted a hat trick in the title game.
Dylan Larkin talked about his contract negotiations today, saying even guys at the All-Star game we're asking why it hasn't gotten done yet.

"You think about it, but you have to block it out and you gotta play. The summer was worse. It's nice to be able to play games." #LGRW pic.twitter.com/adv5A7PJPa

— Jeanna Trotman (@JeannaTrotmanTV) February 6, 2023
Larkin, 26, can be an unrestricted free agent next summer.  Bo Horvat, a center of comparable age and ability, signed over the weekend with the New York Islanders for an $8.5 million yearly average over eight seasons.
Talked to Horvat
"Yeah, I saw it," Larkin said. "I got the chance to talk to him about it. . It's just again, the personal side of it, it's a life-changing thing. He's moving across the country to a different country. West Coast to East Coast. New team. Yeah, I saw what he signed for and good for him. He is having a great year. He's put the puck in the net, he's just produced. With all the attention and everything that's been going on, the way he's produced is very impressive."
Neither side has revealed where negotiations stand. However,  it is believed the Red Wings are offering less than Horvat money and Larkin wants more than Horvat money. Speculations puts Detroit at $8.2 million and Larkin at $8.9 million. Splitting the difference would be somewhere near $8.55 million.
Other recent center signings are Dallas Stars' Roope Hintz at $8.45 million AAV for eight seasons and Islanders' center Mathew Barzal at $9.1 million AAV for eight seasons.
Deadline Less Than Month Away
With the NHL trade deadline 25 days away, the clock is ticking. Would GM Steve Yzerman entertain trading him? Yzerman must also decide about Tyler Bertuzzi who also can become an unrestricted free agent this summer.
It's always challenging to guess what Yzerman will do. He does not talk about negotiations. When he was in Tampa Bay, the Steven Stamkos contract talks stretched well into the season when he could become a free agent. Yzerman did not sign him and Stamkos signed right before he could become an unrestricted free agent.
Like Stamkos wanted to stay in Tampa, Larkin has said he wants to stay in Detroit.
FanDuel Sportsbook Promo #1
ALL STATES WHERE LEGAL
GET THE APP
SIGNUP BONUS
$1000 No Sweat Bet


$1000 No Sweat Bet
BET NOW
Enjoyed the Weekend
Larkin said he is not calling his agent, Pat Brisson, all of the time to get the latest.
"I know the fans are wondering," Larkin said. "But you gotta block it out. You think about it but you have to block it out. You gotta play. I felt the summer was worse, because there's nothing you can do about it. You can't go out and play and work as hard as possible. Just nice to be able to play games and get in the routine."
Larkin's five goals in the All-Star tournament tied Tomas Hertl's two-game All-Star record.
"It was a great experience," Larkin said. "It was a lot of fun. Anytime you're around guys like that and Sidney (Crosby) and Alex Ovechkin, it was really special. You're just hanging out. Some of the best moments are just hanging out in the locker room, just catching up and talking. It was a great experience."