Bertuzzi of old re-emerging is good news for Red Wings
Bertuzzi nets first goal since November 19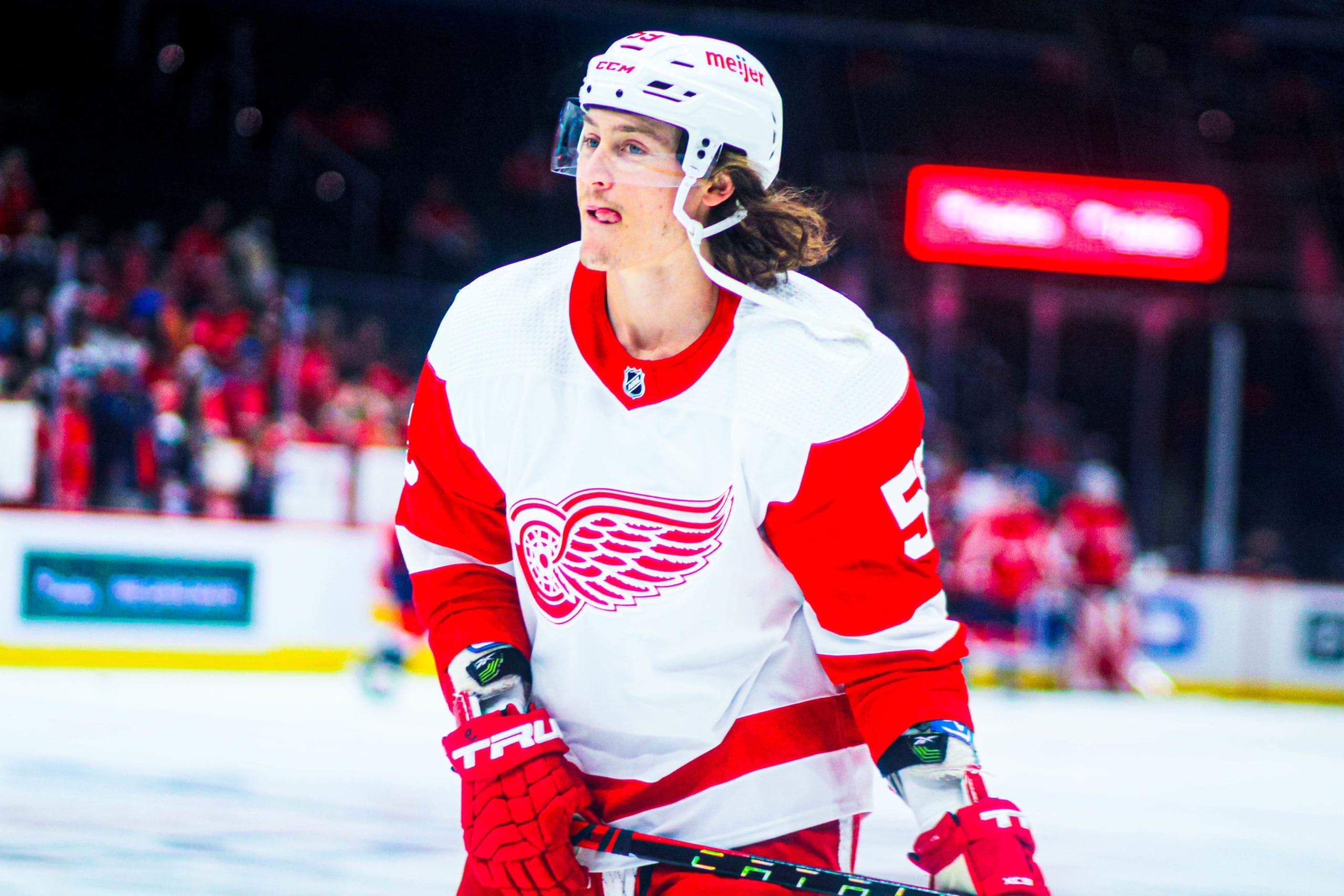 In the couple of days at practice leading up to Tuesday's game against the Edmonton Oilers, Detroit Red Wings captain Dylan Larkin was sensing a feeling a familiarity coming from linemate Tyler Bertuzzi.
Bertuzzi was rediscovering his mojo. And Tuesday, he showed this to be the case to everyone watching Detroit's 5-2 loss to the Edmonton Oilers.
He scored the game's opening goal. In an injury-plagued 2022-23 campaign, it was Bertuzzi's second goal of the season and first tally since Nov. 19.
Larkin, Raymond, Bertuzzi connect on a beauty. #LGRW pic.twitter.com/qoQv3g8H38

— Detroit Red Wings (@DetroitRedWings) February 8, 2023
More than putting the puck in the net, Bertuzzi was putting the opposition on notice that his old, irascable, hard to play against self was back in the building.
"You can see with him, he's in the battles, he's in the fight," Larkin said. "He's doing what it takes. His stick is everywhere.
"He's making plays, disrupting on the forecheck. He was really good."
Best of all, in the second period, when Bertuzzi broke something, it was stick, and not one of his hands. He's fractured both of them already this season.
All of this is big news for the Red Wings, no matter what the immediate future might be holding for the club. A healthy, impactful Bertuzzi can be a key cog if Detroit is to make a late push for a postseason position. Granted following another loss, coupled with Pittsburgh's 2-1 win over Carolina, that might be a pipe dream. The Red Wings are now nine points out of a playoff spot.
Bertuzzi Trade Value Can Only Grow
If the Red Wings continue to sink further from postseason play, Bertuzzi, an impending UFA, is arguably Detroit's most desirable chip in play heading toward the March 3 NHL trade deadline. His game is the kind that prospers in postseason play. Bertuzzi goes to the hard areas on the ice. He works the corners with aplomb and parks himself fearlessly at the net front.
That Bertuzzi was turning in this impressive performance against an Edmonton Oilers team which certainly figures to be among those who might covet his services – remember, it was Oilers GM Ken Holland who drafted Bertuzzi to Detroit – certainly didn't hurt.
"You could see his game building of late," Detroit coach Derek Lalonde said. "He just needs reps."
While many of his teammates took advantage of the nine-day break in the schedule to enjoy some fun in the sun. Tyler Bertuzzi remained hunkered down in Detroit. Each day, he came to the rink, seeking to refine his game.
"I think the break was a good reset for him," Larkin said. "I know he stayed here and was working on his game. Just to reset, feel fully healthy and come back with a positive attitude."
DraftKings Bet $5 Win $150
All States Where Legal
GET THE APP
SIGNUP BONUS
BET $5, WIN $150


New Player Bonus
BET NOW
A healthy, productive Bertuzzi can help Detroit make a playoff push. Or by departing, he could enable the club to add some more key pieces to their rebuild.
Either way, Bertuzzi being better is a win-win for the Red Wings.