Will Zadina's Fresh Start Include More Goal Scoring for Red Wings?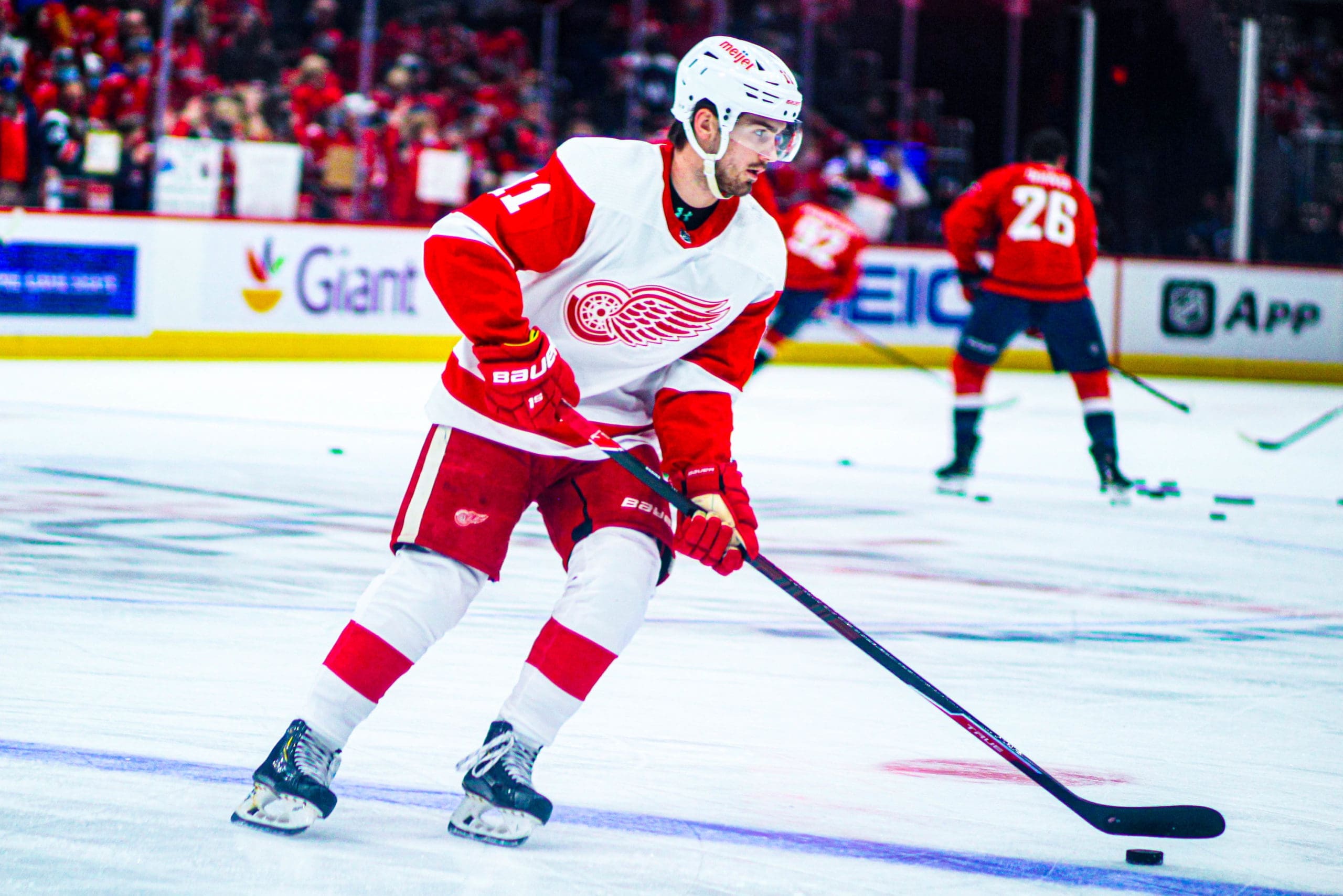 On Tuesday night, after a 5-2 loss to the Edmonton Oilers, Detroit Red Wings coach Derek Lalonde talked about the Detroit Red Wings' need for players who can finish.
The Red Wings need more players with an elite scoring touch.
That's why there is irony dripping Wednesday to the discussion about whether Filip Zadina will be inserted into the Red Wings' lineup Thursday to play against the Calgary Flames. He hasn't played since Nov. 5 because of a broken bone in his leg
"Possibly," Lalonde said about whether Zadina will play. "We still haven't decided. We practiced like that today. It's something we will still talk about as a staff tomorrow."
The Red Wings drafted Zadina, 23, sixth overall in 2018 with the idea  he could be a finisher. But he hasn't been that guy. He has 25 goals and 61 points in his first 161 NHL games. Zadina did score 10 goals last season. He had no goals in nine games before the injury. Zadina did score once in his two conditioning games with the Grand Rapids Griffins last weekend.
Zadina said he is looking at his return as a do-over for the start of his season.
Is there a still a chance he can be the player the Red Wings hoped he would be? Nobody can answer that for sure, although top scorers usually start showing signs before age 23. But not all. Buffalo's Tage Thompson had 18 goals in a 145 games before he had a 38-goal season at age 24. Anaheim's Troy Terry had 18 goals in 129 games before he netted 37 at age 24.
Lalonde is clear about what he wants from Zadina if he plays him.
"The same we ask of all of guys," Lalonde said. "Manage his game. We've done a good job of limiting turnovers. Last night was a really frustrating game. We talk about the whole, we only had 21 turnovers. We win in games in which we have 21 turnovers. But the turnovers, we had five odd-man rushes and it was the difference in the game. Goal number two – odd-man rush ended up in the back of our net. We lost our momentum on our power play when we give up odd-man rushes. And then the three-on-two with five minutes left was the last odd-man we gave up and we took a penalty on it. And that was the game. Like him, just managing the game. Don't turn pucks over. Be responsible away from the puck."
Zadina doesn't have to score to stay in the lineup, according to Lalonde.
"No," Lalonde said. "You hope offense is a by-product of it but we want him good, like we ask all of our guys, away from the puck. Of course, with his skill set and his potential, you would like pucks to go in the net for him. But we want him to improve his overall 200-foot game."
Lalonde didn't say who would sit if Zadina plays. But Dominik Kubalik seems like a candidate to be a healthy scratch. He has one goal in his past 10 games. Kubalik is not playing with the same confidence he displayed earlier in the season.
"For Kuby I just think it's something any player, when you fight through things, keep working at it," Lalonde said. "Because his care level is extremely high. There's probably a definite between his ears right now. The good thing is he's still getting looks. It's just his stick looks a little nervous, which is . . . players go through it."