Storybook return for Red Wings forward Zadina
Long battle back for Detroit forward ends in triumph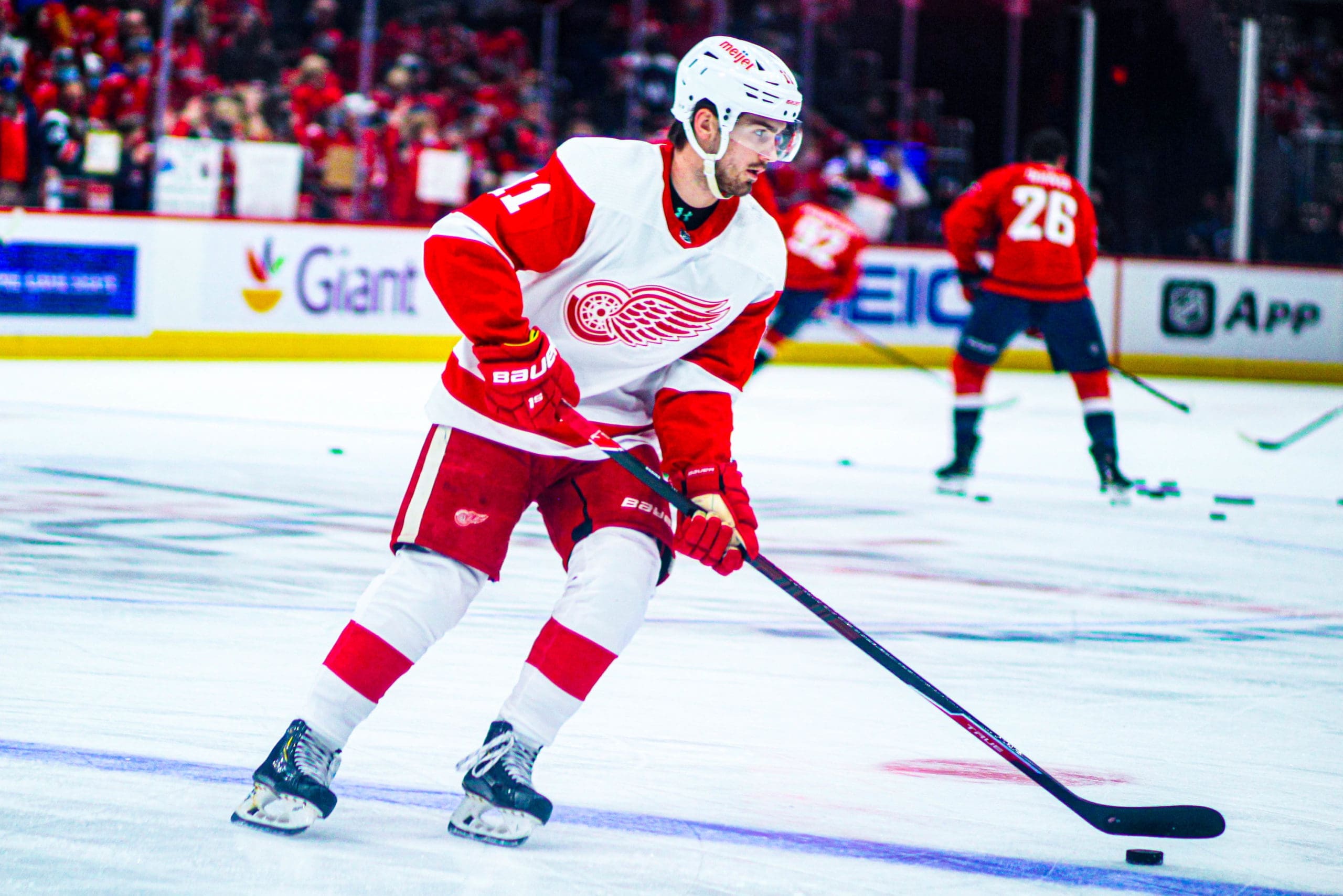 The return of Filip Zadina for the Detroit Red Wings looked more like it was penned by a Hollywood script writer than reality.
His first game back since breaking his leg on November 5, Zadina nets a third-period game winner in a 2-1 victory as Detroit beats the Calgary Flames for the first time since 2017.
Good luck trying to peddle that storyline as the plot for a film. They'll tell you it's too schmaltzy.
🚨 RED WINGS WIN! 🐙

ZADINA GAME WINNING GOAL, WELCOME BACK FIL! #LGRW pic.twitter.com/675q0uVsn4

— Winged Wheel Podcast (@WingedWheelPod) February 10, 2023
On an emotional night for Zadina, the goal was the icing on the ice, so to speak.
"Obviously it felt pretty good," Zadina admitted to no one's surprise. "It felt even better that I could help the team to win the game.
"It felt amazing."
On November 5, Zadina broke his leg while also helping the team, by putting his body in harm's way to block a shot. In this instance, harm won the day.
Zadina's Lonely Existence
There's nothing that causes more soul-searching and encapsulates an athlete in a solo roller-coaster ride of emotion than the endurance challenge that is rehab from an injury.
It truly is Groundhog Day for them. Every day is the same. Get up. Work to rebuild the damaged tissue. Battle to regain that elite level of conditioning enabling them to play in the NHL. Keep grinding through the ups and downs, both physical and mental.
"Yeah, it's been a long time and I've been waiting for the chance to be on the ice with them," Zadina said of his teammates. "It happened today and I was just going to the game and just thinking about enjoying the game, playing the right way obviously and trying to do something on the ice."
Teammates Watched Zadina Battling Back
There was a wave of emotion sweeping through the Detroit dressing room following the game. Yes, the victory had something to do with that sensation. So did the victory their teammate was achieving simply by returning to action.
No one knows better that battle the Zadina was fighting these past few months better than the people he suits up alongside inside the walls of that dressing room.
"You see him gone for a long time," Detroit goalie Ville Husso said. "I know how hard he works. It's so nice for him."
DraftKings Bet $5 Win $150
All States Where Legal
GET THE APP
SIGNUP BONUS
BET $5, WIN $150


New Player Bonus
BET NOW
Red Wings coach Derek Lalonde made a point of expressing to Zadina how proud he was of him when the Detroit forward was arriving at the rink for Thursday's game.
"He just put his head down," Lalonde said. "He worked hard. These guys are pros, but this was different. He just attacked it.
"Real happy for him. Even talked to him before the game, it would be hard not to notice what he put into it. And he got rewarded."
Throughout a hockey season, many victories are earned. Not all of them register in the standings.
Thursday was a win-win for Zadina, and for the Red Wings.