Why Simon Edvinsson Likely Will Stay in Grand Rapids This Season (+)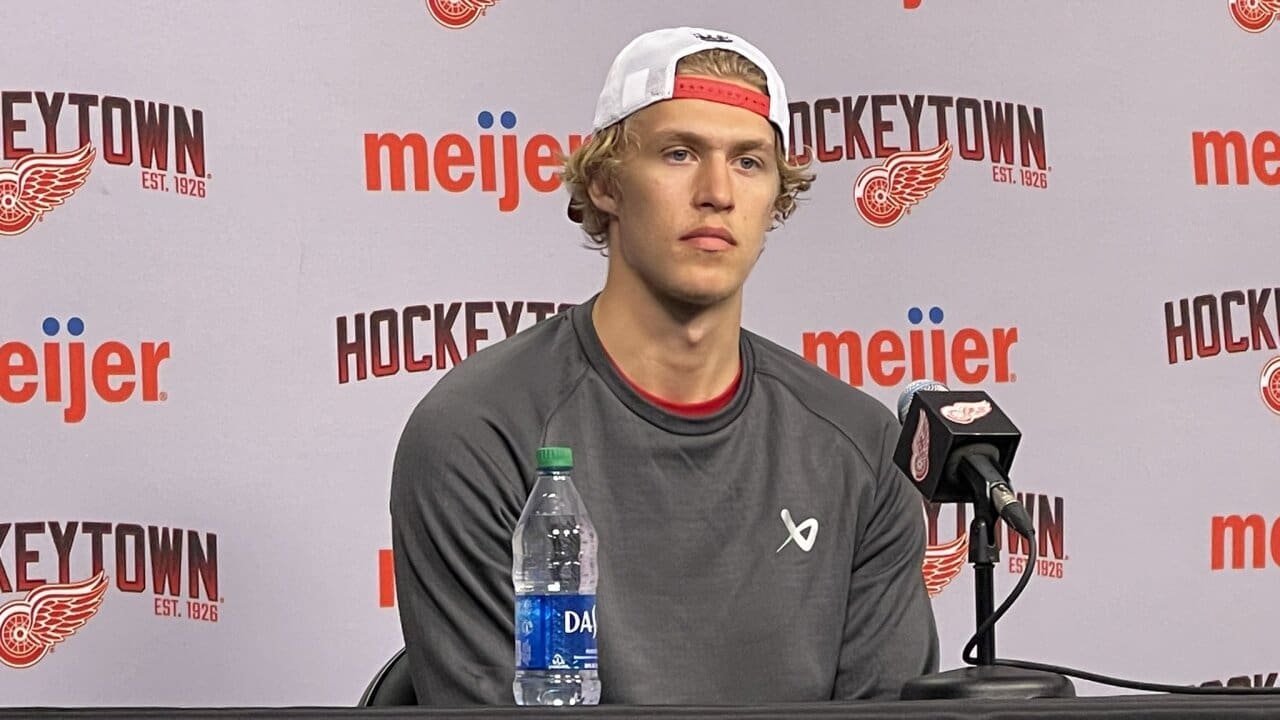 Before Red Wings coach Derek Lalonde answered a question about whether he wants to see Simon Edvinsson in Detroit this season, he paid his respects to the chain of command.
He said that's GM Steve Yzerman's call. Not his.
"That's a Steve thing," he said. "(Steve Yzerman's) job is to look and take care of the long-term picture."
But if Yzerman were to promote the 6-foot-6 defenseman Edvinsson, Lalonde would play him. A lot.