The Daily: NHL Trade Rumors; Red Wings' Amadeus Still Rocks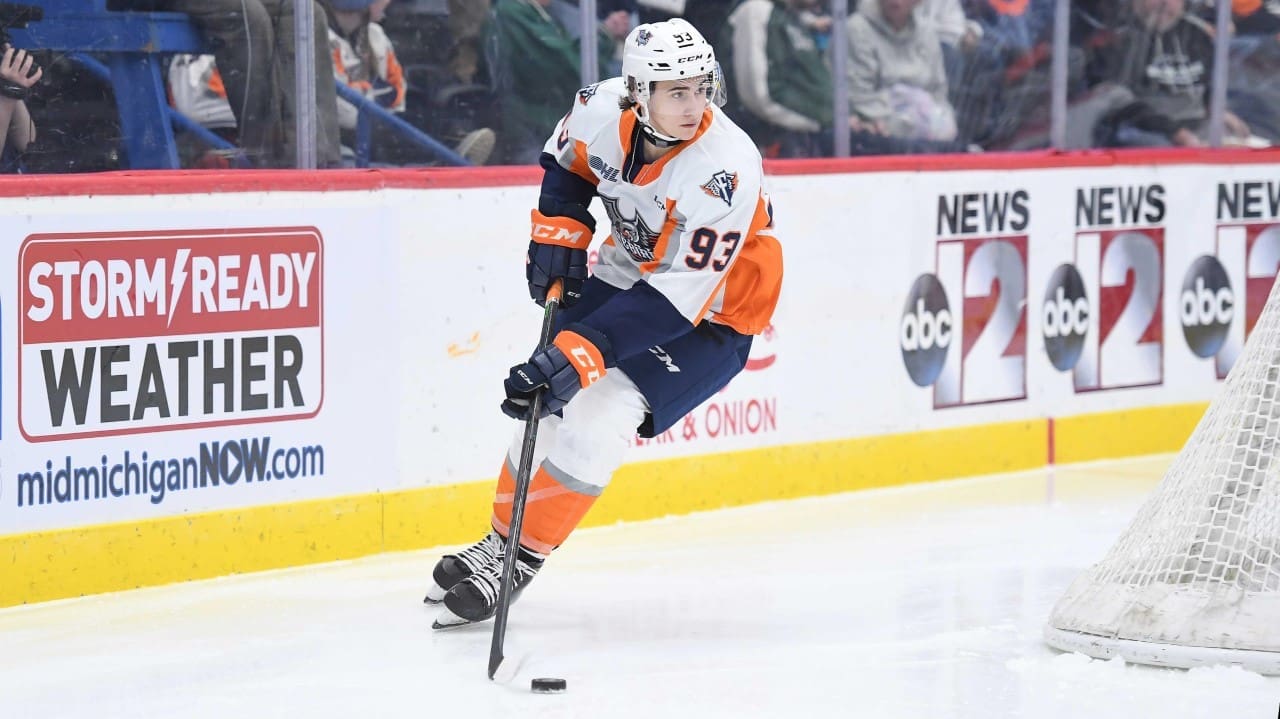 Detroit Red Wings 2022 fourth-round draft pick Amadeus Lombardi has a memorable name and a memorable goal-scoring hot streak. He has scored one goal in five consecutive Ontario Hockey League games and now has 11 goals in his past 12 games.
The Flint Firebirds center scored a power play goal Saturday in a 4-2 win against Oshawa to extend his goal-scoring streak. He has goals in six of last seven games. Flint's next game is Thursday on the road against the Windsor Spitfires.
Lombardi is fifth in the Ontario Hockey League scoring race with 73 points in 53 games. He's only three points out of second place. Lombardi boasts 21 multi-point games this season.
Gavin Hayes wins it for the @FlintFirebirds 🔥

The @NHLBlackhawks prospect scores off a sweet feed from @DetroitRedWings pick Amadeus Lombardi to seal the victory 🎥 pic.twitter.com/vrnLff943b

— OntarioHockeyLeague (@OHLHockey) February 12, 2023
Three Quiet Targets for Trade Deadline
Sportsnet.ca offered three under-the-radar possibilities to move before the March 3 trade deadline. Many teams are looking for bargains and hidden gems in the marketplace.
Red Wings In Case You Missed It
The Red Wings recalled Jakub Vrana from the Grand Rapids Griffins to replace Lucas Raymond who went on the injured reserve list. He has six goals and eight points in his past nine games with the Griffins.
Detroit captain Dylan Larkin talked about the players reaction to the tragedy at Michigan State University.
Goalie Ville Husso continues to be the Detroit Red Wings' most valuable contributor.
Red Wings' Next Game
The Red Wings (24-20-8) play the Edmonton Oilers (30-19-5) in Edmonton tonight. If Vrana plays tonight, the hope would be that he can provide an offensive charge. The Oilers are 9-1-2 in their past 12 games. Edmonton has averaged 4.5 goals per game in that span. The recent surge includes a 5-2 win against the Red Wings in Detroit on Feb. 7
Hockey Now Network
Boston: The Boston Bruins are one of the teams trying to acquire Columbus defenseman Vadislav Gavrikov. Boston Bruins.
Colorado: Goaltender Alexandar Georgiev ready for back-to-back starts? Colorado Avalanche
Florida: Panthers looked weary in their loss to the St. Louis Blues  Florida Panthers.
Montreal:  Montreal's Josh Anderson obliterated Connor Murphy in a fight. Video tells the story. Montreal Canadiens. 
New York:  Fans want to know whether Lane Lambert has lost the team? New York Islanders. 
Pittsburgh: Sidney Crosby delivers a big hit in the Penguins' win against the San Jose Sharks. Pittsburgh Penguins.
Washington: Family matters, and a loved one's healthy issue,  caused Alex Ovechkin to ask for and receive a leave of absence. He will be gone at least a week. Washington Capitals .