Husso, Red Wings Foil Oilers Comeback Bid in 5-4 Shootout Win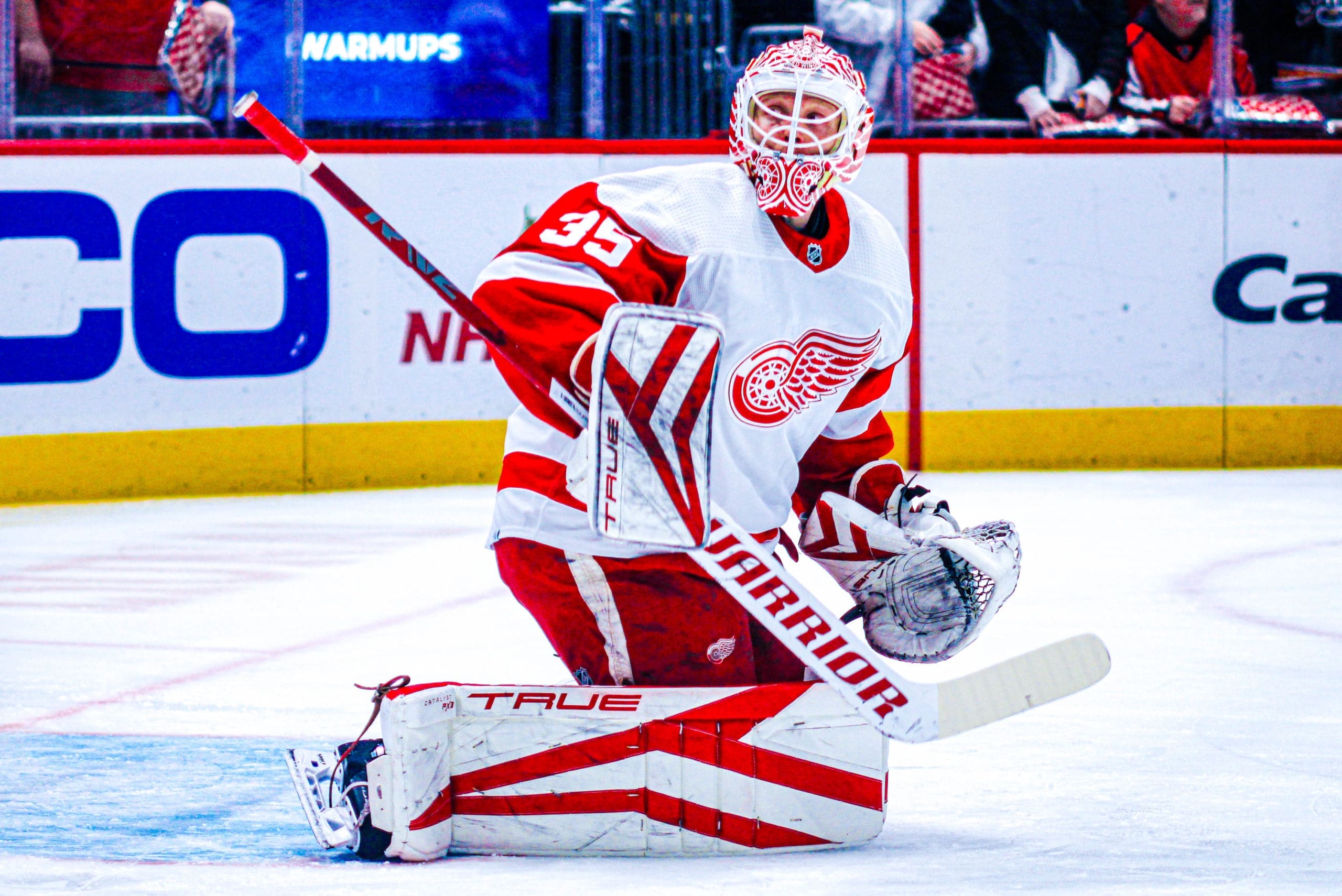 The Detroit Red Wings held three two-goal leads in Wednesday night's tussle with Edmonton. The Oilers finally caught them in the third. But Ville Husso helped the Red Wings escape with their fourth straight victory. 
Facing the league's best power play, and arguably the best one-two punch up front, Husso recorded 41 saves on 45 shots and turned away four chances in the shootout, backstopping Detroit to a 5-4 win. The Red Wings netminder turned away lethal goal scorers in Leon Draisaitl and Evander Kane before Detroit's Pius Suter beat Jack Campbell to seal the victory.
Husso's wizardry in the crease earned Detroit the decision, tying its longest win streak of the season .It also notched a huge victory against one of the league's best teams.
Red Wings Get A Balanced Scoring Effort Early
Detroit's goals came from a variety of sources Wednesday night, enabling them to jump out to its leads. Larkin opened the scoring with his 21st of the season, while Moritz Seider buried his fourth of the season off a backhand. After an Edmonton goal cut it to 2-1, it was Robby Fabbri potting another Detroit goal on the power play. The Oilers would answers again only for Olli Maata to answer with his fifth goal of the season. The fourth goal came immediately off the faceoff, with Campbell losing it through a crowd in front of him.
The Red Wings' forwards scored on the man advantage while those on the blue line scored even strength. Campbell was stronger in the second half of the contest, preventing a couple great chances.
The first came with just over seven minutes left in the game. On a two-on-one chance, Larkin slid a pass to Tyler Bertuzzi who had a point blank shot on the doorstep. A lunging Campbell denied the golden opportunity, keeping the score even.
Michael Rasmussen had the other great chance in overtime. With two Oilers chasing him, Campbell stick checked the puck away before the towering forward could get a shot off.
But it was Husso, not Campbell, who would make the final save when it mattered most.
Captain Larkin Clutch Again
For all of the background noise surrounding Larkin's lack of a contract extension, the captain prefers to keep the buzz on the ice. It was Larkin notching Detroit's first goal, which was his 21st of the season while assisting on Olli Maata's goal. His pair of points puts him even with his games played this season. 
It further adds to many fan's argument that Larkin is worth every penny he's asking for. The Red Wings captain continued his offensive surge, giving him nine points in his last five games, seven of those points (5-2) in the previous three.
Might those points push the negotiations over the finish line?