Red Wings' Newly-Discovered Swagger Leads to Greater Success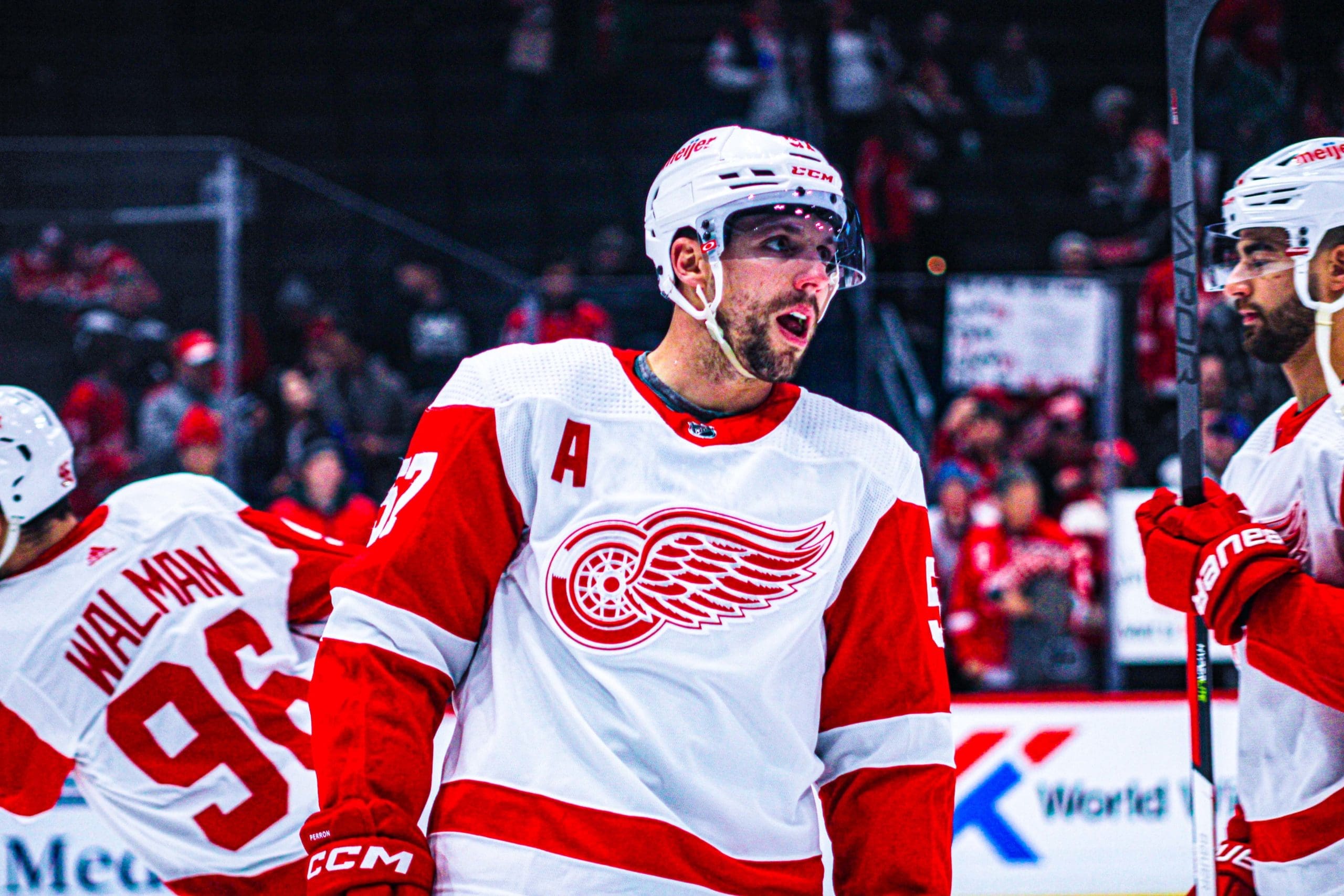 Confidence. Resiliency. Swagger. Belief in themselves. NHL players refer to the feeling in many different ways. But when a team finds they have that feeling like the Red Wings do today, success always follows.
A couple of weeks ago, the Red Wings were sinking deeper into the Connor Bedard Derby and now they are suddenly legitimately in the playoff race.
"It's amazing, it's obviously a much better feeling than we had five games ago," Detroit forward David Perron told Bally Sports
The Red Wings will go into Saturday's game in Seattle with a five-game winning streak after downing the Calgary Flames 5-2 Thursday in Calgary. They are only two points back of the playoff line in the Eastern Conference.
The team's resiliency has taken many forms during the winning streak. Against Calgary, goalie Magnus Hellberg gave up a bad shorthanded goal early in the game. Earlier in the season, the Red Wings might have struggled to recover from the deflating event.
Hellberg Does the Job
But Hellberg himself showed the confidence by making big stops when the Red Wings were a bit flat. He hadn't played in almost three weeks, but made 33 saves for the win. "He made huge saves to keep us in the game," said Pius Suter who scored his eighth goal of the season.
Hellberg's performances are critical because the Red Wings don't want to overwork Ville Husso.
Increased scoring has been part of Detroit's surge. They have scored 21 goals in their last four wins, well above their 3.08 goals-per-game season average. That's also about confidence and improved special teams. Two of their five goals against Calgary came on the power play. The Red Wings look confident moving the puck with the man advantage.
"I liked that some of goals came off the forecheck," Coach Derek Lalonde told Bally.
Leadership a Big Factor
The Red Wings haven't magically transformed into the Boston Bruins or the Toronto Maple Leafs, but they are coming together as a team in a variety of ways. Their push-back is better. Their defensive game is improved. Their special teams have some crispness.  Some of this is good health. The return of Tyler Bertuzzi and Robby Fabbri helped.
Leadership is also playing a key role. Dylan Larkin is leading by example though a six-game point scoring streak. He boasts six goals and six assists during his streak. He has been dynamic in the offensive zone.
But all of the players are talking about the confidence they are feeling. David Perron picked up his 700th career point. He was on the St. Louis Blues team that came from nowhere to win the Stanley Cup four years ago. He's had this feeling before. Perron is a vocal leader.
"He likes to talk and push guys," Suter told Bally, "get everybody going and try to bring energy."
The Red Wings' objective, however is far from complete. They have 60 points and it will likely take 95 or more to qualify in the Eastern Conference. With 28 games remaining, Detroit will need 18 or 19 wins to get in.