Red Wings veteran David Perron says: 'We Gotta Keep Winning'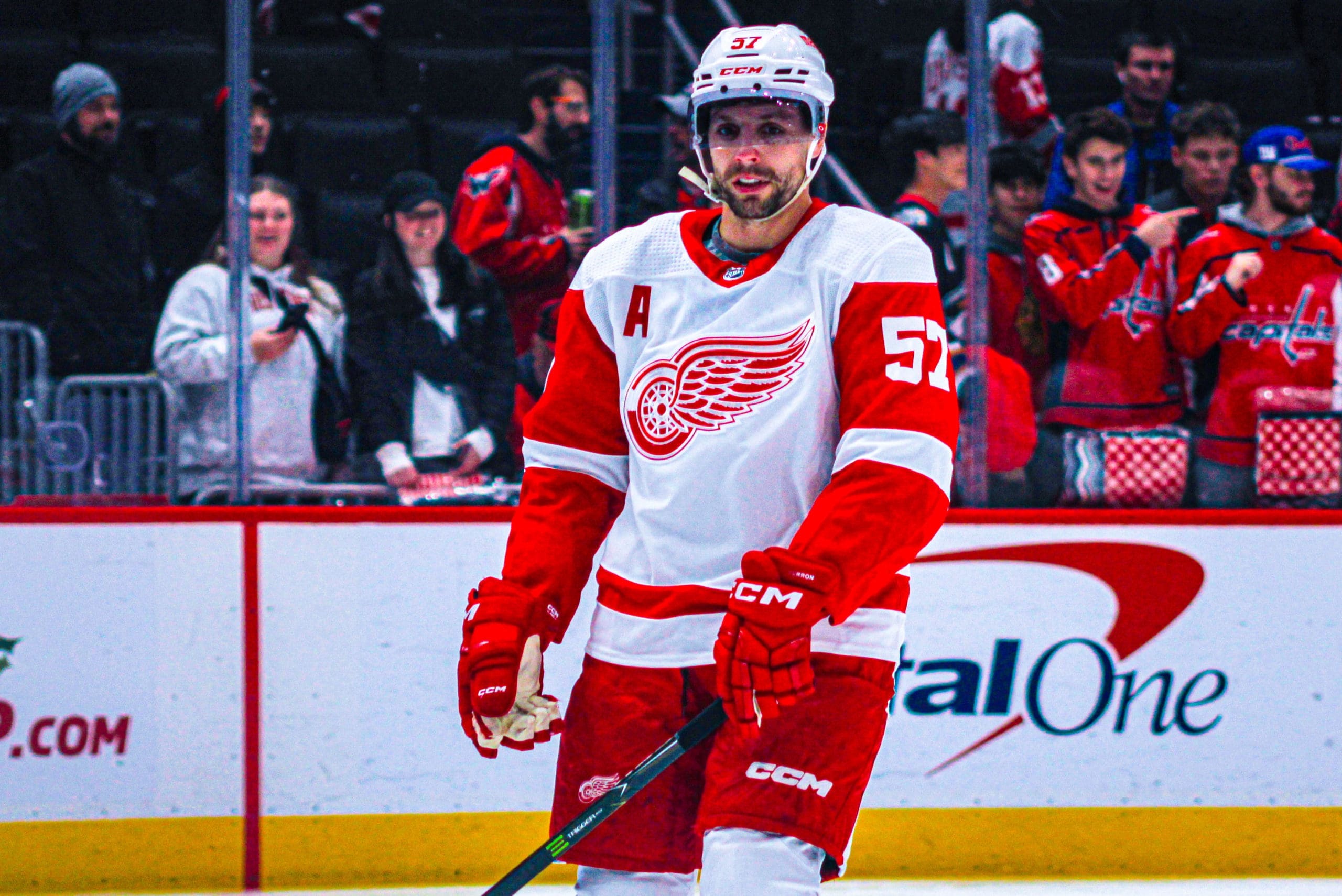 David Perron said Thursday in a post-game interview that the Detroit Red Wings can't afford to be satisfied with their season-high five-game winning streak.
"Foot on the gas," he told Bally Sports. "You can't ease off. You look around the league, and we don't play tomorrow, there will be teams around the league that are in tight with us or we're chasing that are winning. All of a sudden, all the work we've done, and we are in the same place. So we gotta keep winning."
That scenario played out Friday night when the New York Islanders defeated the Pittsburgh Penguins. Instead of being two points out of a playoff spot, the Red Wings are now three points out heading into Saturday Night's road game against the Seattle Kraken in Seattle.
The good news for the Red Wings is that they have four games in hand against the Islanders and three against the Washington Capitals who are two points ahead of Detroit. The Capitals and Red Wings play Monday evening in Washington.
The Red Wings have not owned a six-game winning streak since the 2018-19  season. The Red Wings defeated Vegas, San Jose, Buffalo, New Jersey, Boston and Pittsburgh in succession that season from March 23-April 2.
Kraken Eye Playoffs
Seattle (31-18-6) has been a better team than Detroit (26-20-8) this season. The Kraken, in their second NHL season. rank 11th in the league's overall standings are Detroit is 20th. But the Red Wings have been the better team lately.
During their streak, the Red Wings have outscored opponents 23-10. They have shown improvement both offensively and defensively. Plus, their special teams have helped them. They have looked like a legitimate playoff contender.
Meanwhile, the Kraken have lost four out of their last six. They did thump the Philadelphia Flyers 6-2 in their last outing.
Ville Husso will be back in net for Detroit after getting last game off. Coach Derek Lalonde is trying to manage his workload to keep him fresh. Husso has stopped 137 of 145 shots on net (.945 save percentage) during this winning streak.
Dylan Larkin also takes a six-game point scoring streak into tonight's game. He has six goals and six assists during the streak.  Since Feb. 7, no NHL player has more points than the Detroit captain. He's now on pace for a career high 32 goals and 85 points. Meanwhile, contract talks between Larkin and the Red Wings continue. He can be an unrestricted free agent this summer.