The Daily: Why the Oilers Need Karlsson; Why Penguins Are Faltering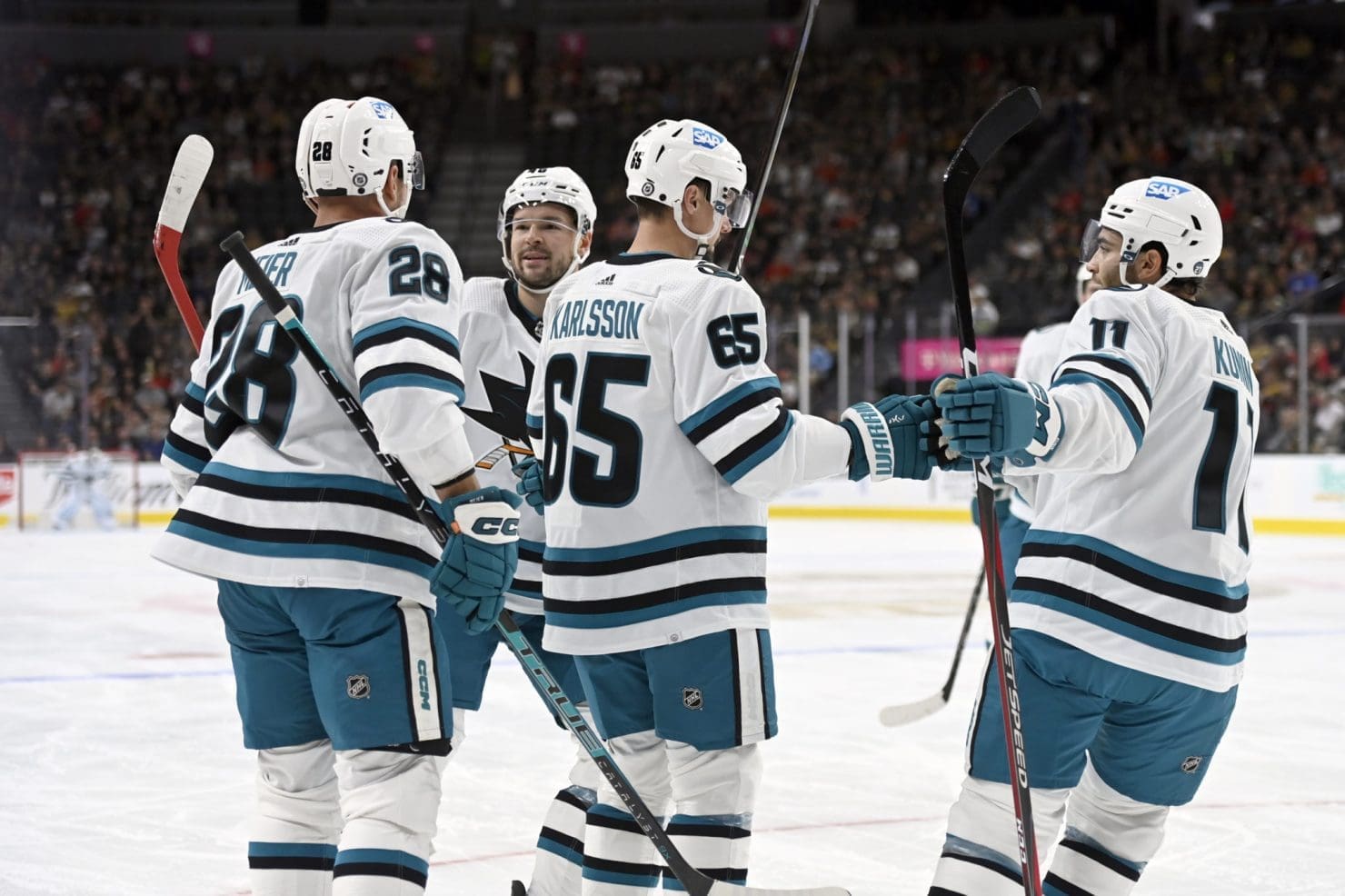 Edmonton Oilers dynamic center Connor McDavid is on pace for a 146-point season and San Jose Sharks puck-moving defenseman Erik Karlsson is tracking toward 107 points this season.
Can you imagine those two magical offensive creators playing together?
Edmonton Journal writer Jim Matheson has clearly thought about it. He recently wrote that Oilers GM Ken Holland should "move heaven and earth to get San Jose's Karlsson, even if he's 32."
Matheson was also reporting about the Oilers in the 1980s when Paul Coffey was the perfect fit for an energized Oilers' Wayne Gretzky-led offense. Perhaps Karlsson could do the same for McDavid, Leon Draisaitl, Ryan Nugent-Hopkins, etc.
Plus, the timing is good, Matheson says, the timing is right for such boldness "because this year is a crapshoot in the West."
Whether you agree or disagree, Matheson's piece is a fun read. The Sharks are willing to move Karlsson, but they are not giving him away. That's an issue and his salary cap hit ($11.5 million) is a bigger issue. How much will the Sharks retain? The Oilers seem like the favorite if he is moved. Will they pay the price? We may not know until the deadline day of March 3.
Red Wings In Case You Missed It
Captain Dylan Larkin has been named one of the NHL's stars of the week for the second time in three weeks.
The Red Wings are running a gauntlet when it comes to qualifying for the playoffs. Seven teams are competing for two wild-card positions.
What should Red Wings fans think about Dmitri Buchelnikov? It's difficult to draw any conclusions because he's not playing in a high-caliber league.
FanDuel Sportsbook Promo #1
ALL STATES WHERE LEGAL
GET THE APP
SIGNUP BONUS
$1000 No Sweat Bet


$1000 No Sweat Bet
BET NOW
Red Wings' Next Game
The Red Wings (26-21-8) finish their five-game road trip tonight with a game against the Washington Capitals. The Capitals (28-24-6) are 5-10-0 in their past 15 games and have fallen out of a playoff spot. The Red Wings are four points out of a playoff spot.
Hockey Now Network
Boston: The Bruins reach another historic milestone with a win over the Ottawa Senators. Boston Bruins. 
Colorado: Captain Gabriel Landeskog is skating for the first time in months. Colorado Avalanche. 
Florida: The Panthers needed a shootout win against the Anaheim Ducks to regain a playoff position. Florida Panthers
Montreal:  Marco D'Amico has an interesting story about how the Canadiens can take advantage of the thinning rental market. Montreal Canadiens. 
New York:  Simon Holmstrom will get an opportunity to show what he can do with Barzal out of the lineup. New York Islanders. 
Pittsburgh: Penguins keep finding ways to lose, instead of ways to win. Pittsburgh Penguins. 
Washington:  Coach Peter Laviolette offered an update on Alex Ovechkin's possible return from his leave of absence.  Washington Capitals.