NHL Wild Card Race: Red Wings Emerging From The Pack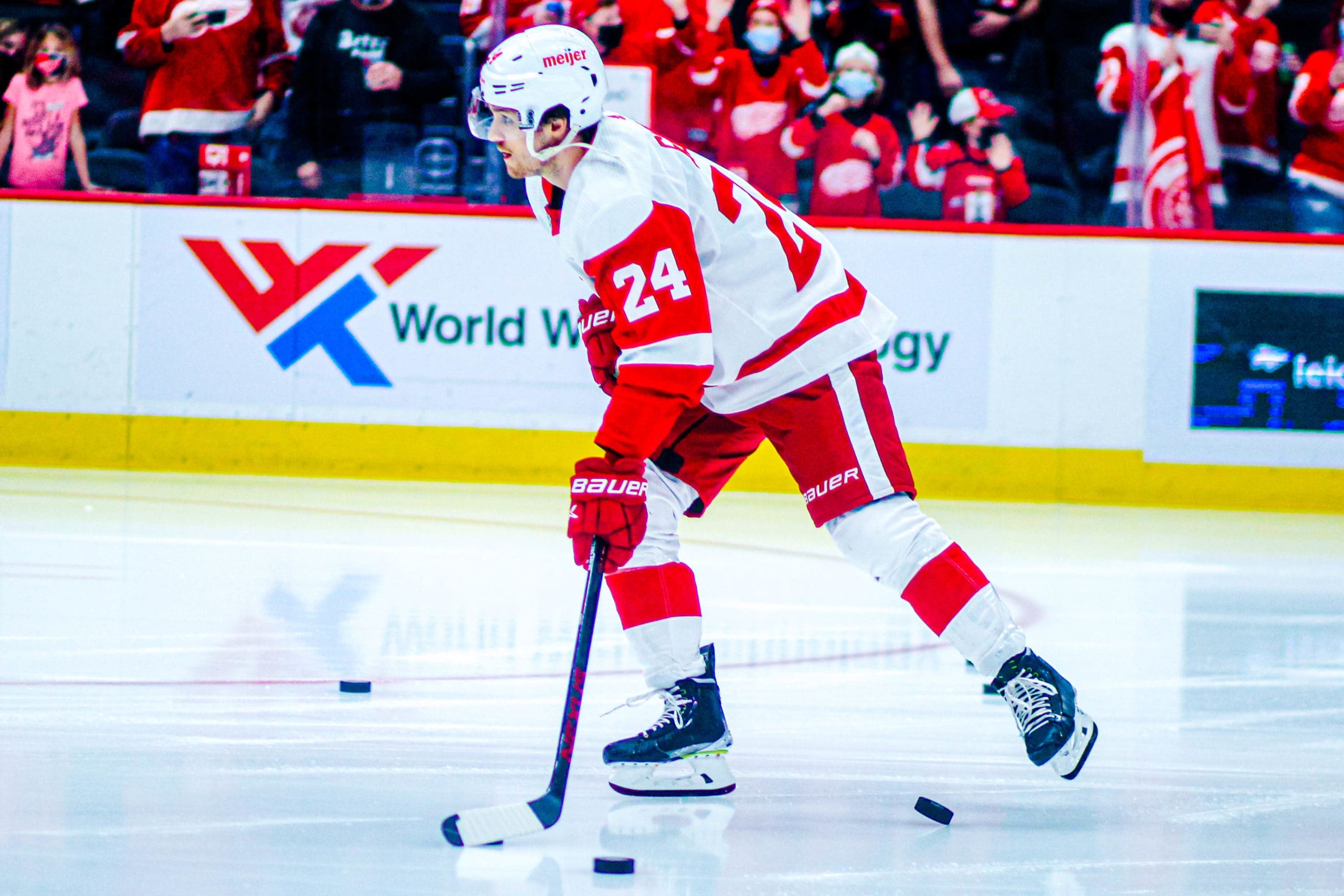 The Detroit Red Wings' hope to make the NHL playoffs for the first time in seven years is up in the air in more ways than one.
If they do make the postseason, they will likely say the turning point was going 4-1 on a wacky road trip that covered more than 6,000 miles in multiple time zones over eight days.
"I don't know if I've experienced one quite like this, the time zones we hit, to go West, come back to the Mountain Zone, back out West, come all the way East," Detroit coach Derek Lalonde said. "Ton of credit to our guys. This should instill some confidence, but it doesn't get any easier, we got the Rangers coming in on Thursday."
The Red Wings are home this week to play the New York Rangers on Thursday and Tampa Bay Lightning on Saturday.
Before this trip, the playoffs were a hope. Now, they seem like a possibility. The Red Wings are two points out of a wild card spot with 26 games remaining. They have four games in hand against the two teams (New York Islanders and Florida Panthers) who currently hold the wild card spots.
D in Detroit
Seven teams are in the hunt for a playoff spot, and the Red Wings are performing at a higher level than each of those teams. Detroit is 6-1 in its last seven, while the Islanders are 2-2-2 in their last six and Florida is 3-3. The Pittsburgh Penguins are 1-4 in their last five games. Washington is in a five-game losing streak.
"If you're going to go on a run like this, keep stringing wins together like this, you got to get some balanced scoring and we got that," Lalonde said. "I just love our commitment to the defensive side of the game."
The Red Wings have given up just 15 goals in their last seven games. They have scored 28 goals during that period. That's four goals per game.
"I think we had a defense-first mentality to just play solid D," Detroit center Pius Suter said, "and we didn't really chase offense work on the D-zone and it's going to come."
The Red Wings have a .554 winning percentage for the season, and will probably have to play better than that to make the playoffs. They have been operating under the idea they will need 95 points to get in. The Red Wings currently have 62 points. They would need to go 16-9-1 in their final 26 to reach 95 points.
Detroit has games remaining against its closest competitors for the playoffs. They play the Ottawa Senators twice next week. Before the season end, they also play the Pittsburgh Penguins twice and the Islanders, Panthers and Capitals once each.