Vasilevskiy steals two points from Red Wings
Third time Detroit has been shutout this season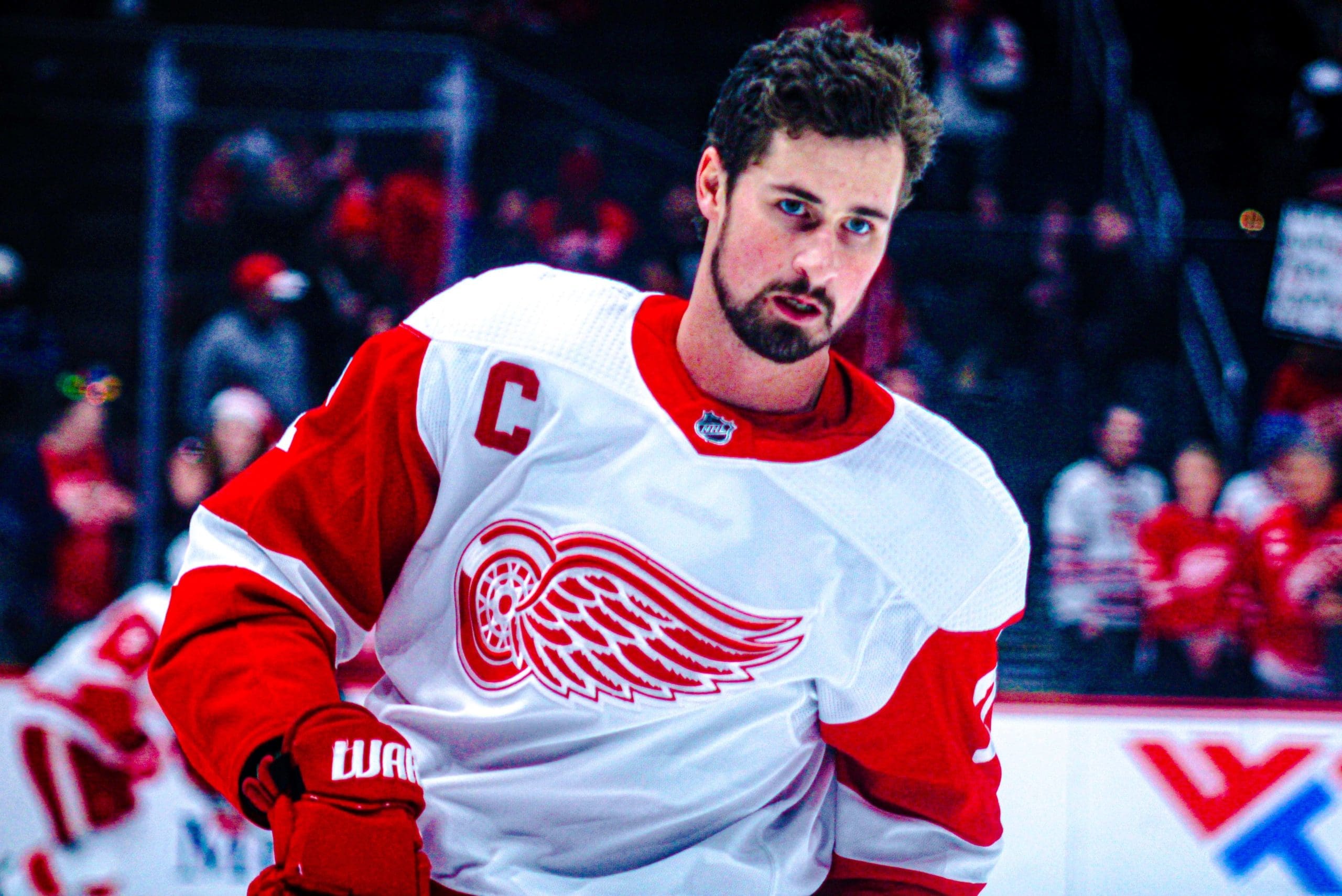 Usually, when the Detroit Red Wings lose a hockey game, the fan base is in the market for a scapegoat. Someone wearing a winged wheel on their chest who should be shouldering the blame for the latest setback.
Saturday, as Detroit was being blanked 3-0 by the Tampa Bay Lightning, finding a scapegoat in the red and white uniforms was a difficult task.
Well, unless Kyle Quincey still counts, that is.
The former NHL defenseman hasn't suited up for the Red Wings since 2016. However, it was the 2012 deal that brought him to Detroit that saw the Red Wings send their 2012 first-round draft pick to the Lightning.
Tampa Bay's GM at the time – a fellow by the name of Yzerman – wound up using that pick to select goaltender Andrei Vasilevskiy. And Saturday, he was erecting a brick wall across the entrance to the Lightning net. Vasilevskiy was making 45 saves while shutting out the Red Wings.
Remarkable Performance By Vasilevskiy
"He was just remarkable," Detroit coach Derek Lalonde said. "We had maybe four or five 'How did that not go in?' moments."
"Story of the game," was how Red Wings captain Dylan Larkin was describing Vasilveskiy's performance.
@JadeKat15
Awesome Game, Vasy!!! 👏
Shut out the Red Wings 3-0 !
@TampaBayLightning#AndreiVasilevskiy pic.twitter.com/afalIr5a8U

— Kathy Kay (@JadeKat15) February 26, 2023
With the win, Vasilevskiy was improving to 14-2 in his careeer against Detroit. He'd won 13 in a row before the Red Wings beat him the last two times he was facing them.
Lalonde, who worked for years as an assistant coach with the Lightning, was aware that his old goalie doesn't take failure lightly. He was coming into this game off a 6-5 overtime loss at Buffalo.
"As a team, when they come off poor losses, they dig in," Lalonde said. "But no one digs in more than Vasi off a poor performance.
"He takes it personal."
Vasilevskiy indeed felt atonement after whitewashing a Red Wings team he wasn't taking lightly.
"I'd rather play a game like that where you give up 45 shots and the defense is good in front of you than a game with 16 shots but three are 2-on-1s and five are breakaways," Vasilveskiy said. "When I face 45 shots, I don't have time to think out there. When I only face 15 or 16 like in Buffalo, I probably have too much time to think.
"We needed this game after Buffalo. Detroit is obviously really hot and fighting for the playoffs."
Red Wings Need To Shrug Off This Loss
Even with the setback, Detroit is 7-2 over the last nine games. When they lost a week ago at Seattle, the Red Wings rebounded with a stellar 3-1 victory at Washington. They need to be doing the same in this instance as they are heading to Ottawa for games on Monday and Tuesday. The Red Wings didn't play poorly on Saturday. In fact they turned in a strong performance. They simply ran into the world's best goalie when he was in the zone.
FanDuel Sportsbook Promo #1
ALL STATES WHERE LEGAL
GET THE APP
SIGNUP BONUS
$1000 No Sweat Bet


$1000 No Sweat Bet
BET NOW
"We couldn't get one by him," Larkin said. "We had Grade A's. I think we played a pretty good hockey game tonight against a good team, but he was their answer tonight."
If you're seeking a scapegoat for Saturday's result, Vasilevskiy is the guy to blame. Or maybe Quincey.
Your choice.