Red Wings Must Raise Performance Level in Ottawa Rematch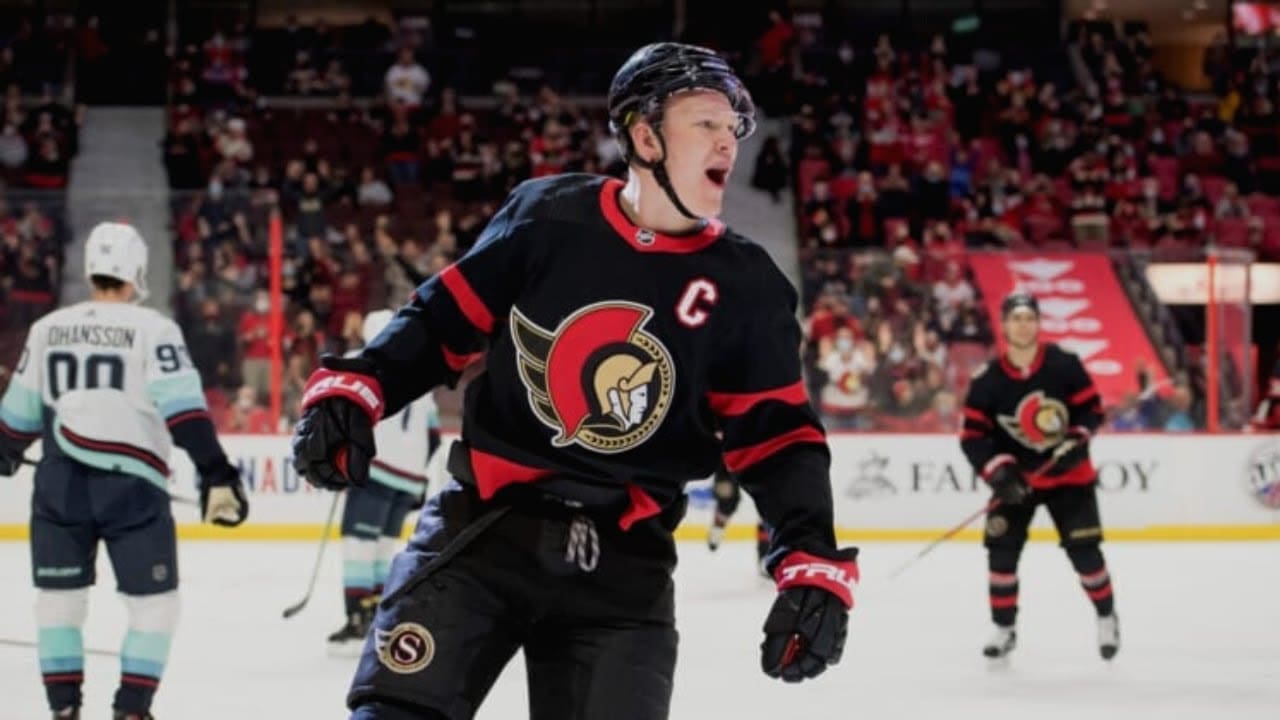 The Detroit Red Wings, scrapping to get into the playoffs, must play their remaining games as if they are already there.
The Ottawa Senators turned in a playoff-style performance, using physical force and overflowing energy, to post a 6-2 home win against the Red Wings. The talk in Ottawa this week was about how the Senators needed to sweep the two games against Detroit on Monday and Tuesday to have a true shot to make the playoffs.
They are in a position to do that unless Detroit raises its performance level.
"We let this one get away," Detroit captain Dylan Larkin said. "It was just clear as day. Taking penalties, giving their skill a little too much time and space. We didn't execute enough. We took way too many penalties against a power play like that. There's things to clean up for tomorrow when we play these guys again."
The Red Wings led 1-0 after one period and 2-1 in the second period, and then the Senators steamrolled the Red Wings. Austin Watson had eight hits for the Senators. Brady Tkachuk and Mark Kastelic had five each. Claude Giroux had a goal and three assists. The Senators had 42 shots on goal.
TYLER BERTUZZI WHAT A GOAL#LGRW
pic.twitter.com/jtjm8PZpjy

— Barstool Detroit (@BSMotorCity) February 28, 2023
Too Many Penalties
"They were coming," Larkin said. "I would have liked to have seen us get our nose in there a little more. It's all of us and they've got some big boys. It's a wake-up call. We'll be ready for tomorrow."
The Red Wings are three points out of a playoff spot with 23 games remaining. Seven teams are in contention for two wild card spots. They probably will need to win 15 or 16 of those games to get into the playoffs for the first time since 2016. The Red Wings can't afford to be less than their best in any remaining game. They certainly weren't as sharp in this road game as they were recently when they earned eight of 10 points on a five-game road trip.
Detroit had too many penalties against a team that has netted 56 power play goals in 59 games.
"We really gave ourselves no chance with six penalties," Coach Derek Lalonde said. "That team's going to lose to nobody if they get six power plays. Beyond that, we gave them some easy offense, some odd-mans behind us, let their skill get in behind us, really didn't give ourselves much of a chance, and that was winnable in some spots."
Senators Won Physical Battle
The Senators' physical game was a factor. The Red Wings missed 6-foot-6 Michael Rasmussen in this kind of game, but the Red Wings have demonstrated this season they have plenty of push-back. But the Red Wings allowed the Senators to have a physical edge in this game.
DraftKings Bet $5 Win $150
All States Where Legal
GET THE APP
SIGNUP BONUS
BET $5, WIN $150


New Player Bonus
BET NOW
"They did a much better job than us, and that'll be our challenge tomorrow," Lalonde said. "We have to elevate our compete on the physical side of the game. We had spurts of it, a little push-back if you will, and we had some success. We'll look at some video, talk it through in the morning and we'll have to be a lot better in a lot of areas to give ourselves a chance tomorrow."
The Red Wings now have even more riding on tomorrow's game against the Senators. Even beyond the two points, the Red Wings need to remember that GM Steve Yzerman has to decide whether he needs to be a buyer or a seller before Friday's Trade Deadline.
Does he move Tyler Bertuzzi? Does he look for another dependable defenseman? What's he do with other pending UFA? Yzerman is a calculating GM. He's certainly not going to base his decisions on a single game. However, unquestionably this is now a huge game for the Red Wings. Back-to-back losses to the Senators would inflict heavy damage to Detroit's playoff aspirations.
"Everyone's fighting for their lives," Larkin said. "There are teams we're playing against that are battling for the same spot that we are."