Red Wings Show They Aren't Ready to be Prime Time Players
Detroit five points out of playoffs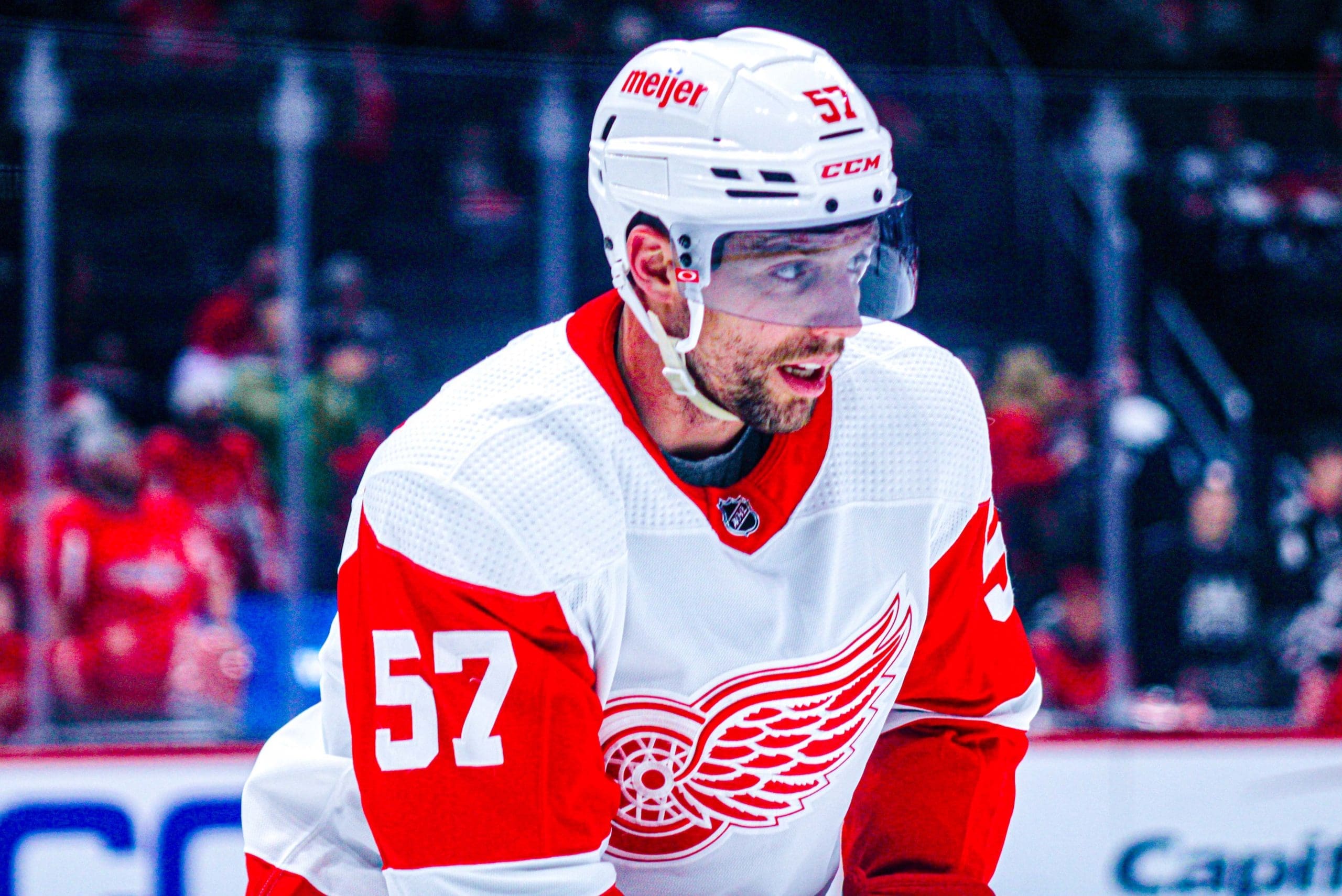 If you think you're confused by the consecutive dismal performances the Detroit Red Wings were turning in at Ottawa the last two days, imagine how puzzled Detroit GM Steve Yzerman must be.
With the NHL trade deadline just three days away, he's still not certain whether he's a buyer or a seller.
After the Ottawa shenanigans turned in by his team, Yzerman just might be leaning toward the latter objective.
Back-to-back games in Canada's capital on successive days were going to be statment games for the Red Wings and their pursuit of a place in the Stanley Cup playoffs.
A statement was certainly made. It's that this team isn't ready for prime time.
Final stats 📊 from tonight's rematch with the Red Wings!#GoSensGo | @Bet99Sportsbook pic.twitter.com/thP5iYIFbA

— Ottawa Senators (@Senators) March 1, 2023
Faced with a massive chance to make a seismic move in the postseason chase, instead the Red Wings were performing like a qualifier facing Rafael Nadal in the first round of a tennis tournament, losing 6-2, 6-1.
"Big opportunity that we missed," summed up forward David Perron speaking post-game to Bally Sports Detroit.
Copycat Performances
For the second night in a row, Detroit was allowing Ottawa to set the tone. The Senators were imposing their will on the Red Wings. In schoolyard terms, they were taking Detroit's lunch money.
Complicating matters even further, in the past three games the Wings have lost a top-six forward (Michael Rasmussen) and top-four defenseman (Filip Hronek) to injury.
In four games against Detroit this season, Ottawa went 7-for-21 (33%) on the power play. Meanwhile, over the past six games, the Detroit power play is 2-for-25 (8%) and has given up a shorthanded goal.
"Our five-on-five game was okay but again, we lost the special teams and gave them easy offense," Detroit coach Derek Lalonde told Bally Sports Detroit. "It's something we haven't done all year, the breakaways, the odd-mans."
It's the first time since Oct. 25 (6-2 loss to New Jersey) and Oct. 27 (5-1 loss at Boston) that the Red Wings have surrendered 5+ goals in consecutive games.
"We've taken a lot of pride in that as a group and we've gotten away from that probably over the last two games," Lalonde said of the team's defensive game.
Number Crunching Getting Harder For Red Wings
While the Red Wings (64 points) were taking another pratfall at Ottawa, elsewhere, the news was also almost all bad for Detroit. Both of the teams currently holding Eastern Conference Wild Card positions were collecting points. The New York Islanders grabbed a solitary point in a 2-1 shootout loss to the Minnesota Wild. They're at 69 points. Pittsburgh won 3-1 at Nashville to also improve to 69 points.
In the battle for Florida, the Panthers toppled the Tampa Bay Lightning 4-1 to move ahead of Detroit with 66 points. Only the Buffalo Sabres (66 points) didn't come through. They lost 5-3 to Columbus.
The two wins by Ottawa brought the Senators to 64 points, level with the Red Wings.
"This was a team that if we took care of business we could maybe push out, but we let them kind of come back and now they're tied with us," Perron said.
Not since Jan. 4-7 – 22 games ago – had Detroit gone three successive games without collecting a single standings point.
FanDuel Sportsbook Promo #1
ALL STATES WHERE LEGAL
GET THE APP
SIGNUP BONUS
$1000 No Sweat Bet


$1000 No Sweat Bet
BET NOW
Despite all the ugly addition – Detroit's playoff hopes slumped to 8.9% with Tuesday's loss – Lalonde was still seeking to look at the collective of his club's recent play.
"Yeah, it is what it is," Lalonde said. "I give the guys a little credit in the fact that about 11 games ago, they put a number on what it would take to get us back in, it was 9-3. If we get Thursday (at home against Seattle), we're 8-4, just one off that.
"Of course a missed opportunity, especially with the way we've been playing of late, where we were in the standings. But it goes back to what got us into this race. We just need to take care of our game and that's something we did not do these past 48 hours."