Larkin Agrees To Eight-Year Red Wings Contract Worth $69.6 million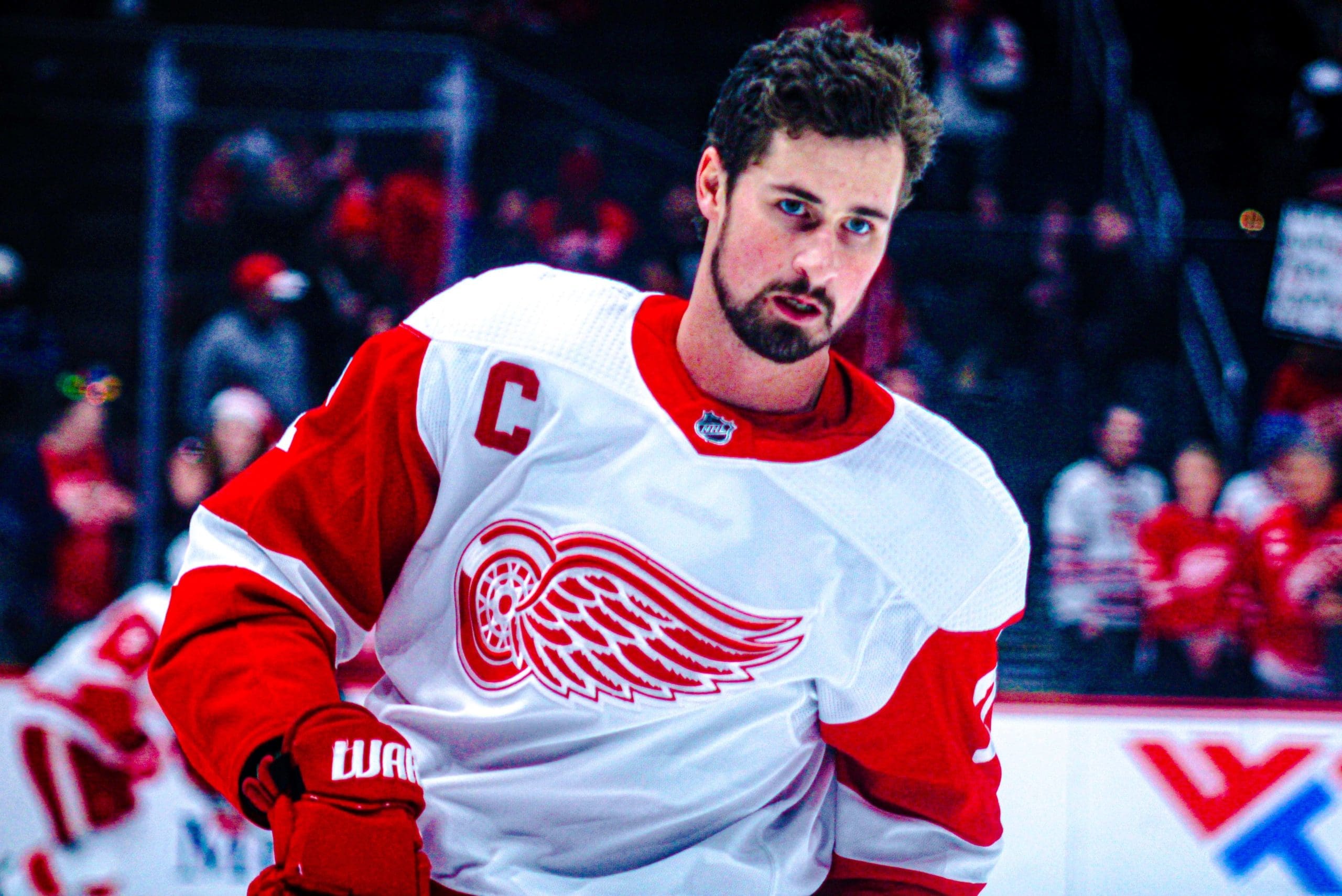 Dylan Larkin and the Detroit Red Wings ended months of contract negotiations when the two sides agreed on an eight-year deal paying an average of $8.7 million per season
That represents a $2.6 million raise for Larkin. He is earning $6.1 million this season. Larkin had asked for more than his current deal. Perhaps the key to making the deal work was giving him more money up front. He will earn $10 million in his first and third seasons, and $11 million in the second season of the deal.
That is similar to what the Nashville Predators gave Filip Forsberg last season to re-sign him. Like Larkin, Forsberg would have been an unrestricted free agent. His contract paid an average of $8.5 million, but he was at $10 million for his first four seasons.
Dylan Larkin #LGRW
$8.7M x 8 yr extension

Breakdown:
Yr 1: $10M
Yr 2: $11M
Yr 3: $10M
Yr 4: $8M
Yr 5: $8M
Yr 6: $8M
Yr 7: $7.5M
Yr 8: $7.1M

Represented by @CAAHockey https://t.co/TRNDE103Zr

— CapFriendly (@CapFriendly) March 1, 2023
Larkin Comparables
The Red Wings' long-term commitment to Larkin fits into the middle of recent center signings. At the start of the season, Islanders center/winger Mathew Barzal, 25, received an eight-year deal worth $9.15 million per season.  He's never scored more than 22 goals in a season. Earlier this month, the New York Islanders gave center Bo Horvat an eight-year deal worth $8.5 million.
Negotiations took longer than fans had anticipated. However, Larkin's agent Pat Brisson said at the end of January that he wasn't alarmed by how long it was taking.
Statistical comparisons are a staple of contract negotiations. In Larkin's case, the Red Wings had to also factor in that he's the team's captain and a very popular player. He was born and raised in Michigan and played a season at the University of Michigan.
Yzerman's likely position: Larkin needed to take less because Yzerman needs cap space to build the Red Wings into a playoff team. Soon, Moritz Seider and Lucas Raymond will require more lucrative deals and  the Red Wings will have to sign some free agents to improve.
Yzerman recently signed defensemen Olli Maatta and Jake Walman to contract extensions. But the most prominent Red Wings pending unrestricted free agent is Tyler Bertuzzi.
Various reports say the Red Wings are looking to trade Bertuzzi before Friday's 3 p.m. NHL trade deadline. Based on what's happened in the market place, Yzerman is probably trying to get a first-round pick and a prospect for Bertuzzi. Bertuzzi's lure is that he is a goal scorer with some bite in his game. Bertruzzi has the profile of a good playoff guy, even though he has never played a postseason game for the Red Wings.
The other potential Detroit UFAs: Magnus Hellberg, Alex Nedeljkovic, Adam Erne, Oskar Sundqvist, Pius Suter, Jordan Oesterle, Robert Hagg and Mark Pysyk.