Red Wings trade Bertuzzi to Bruins for first round pick
Bertuzzi will be a UFA this summer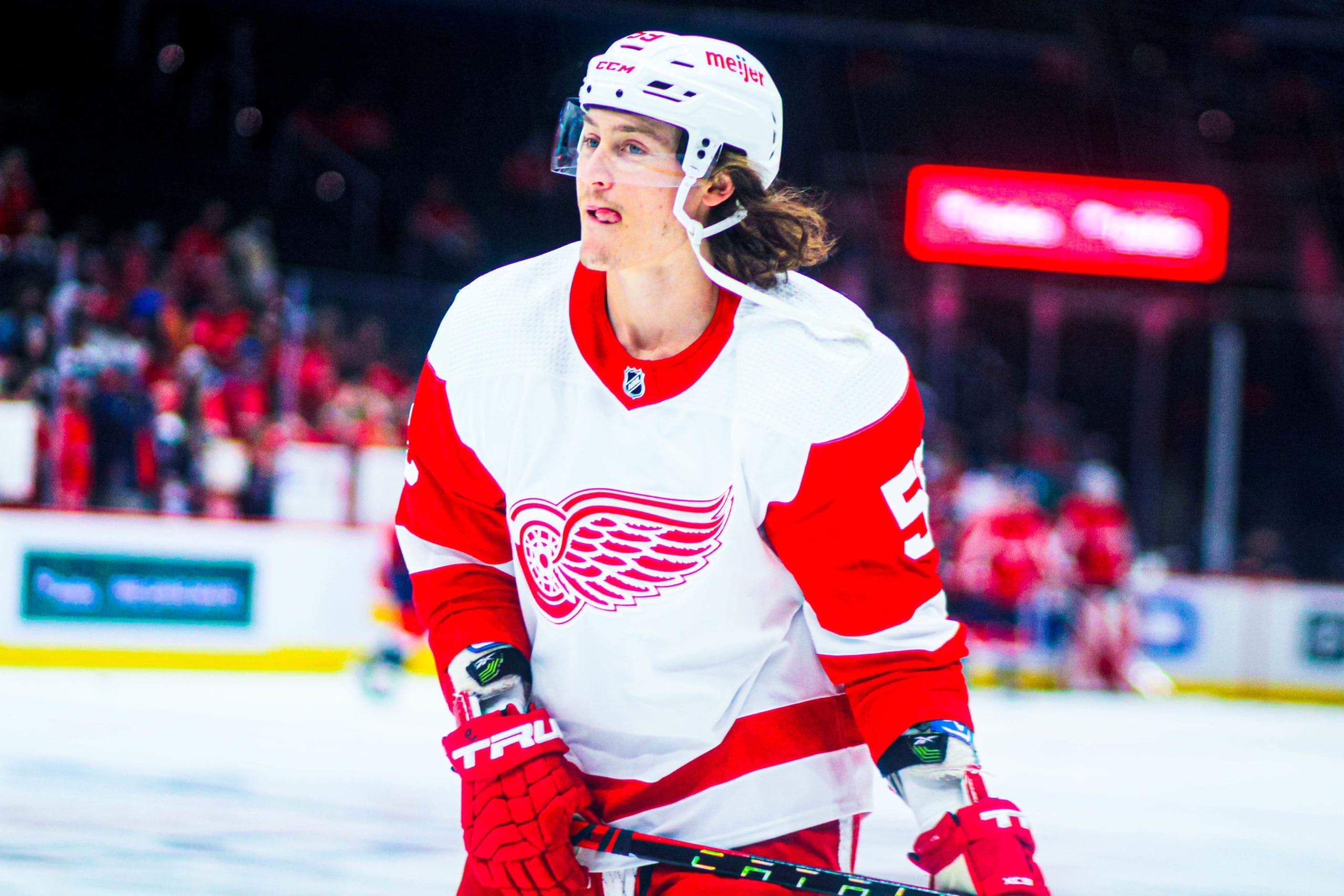 Detroit Red Wings fans won't have to wait long to see Tyler Bertuzzi in his new colors. Thursday,  the Red Wings were trading Bertuzzi to the Boston Bruins. In return, Detroit is receiving a 2024 first-round choice and a 2025 fourth-round selection in the NHL entry draft.
Boston and Detroit play a home-and-home series March 11-12. The Bruins are at Little Caesars Arena on the back end of these back-to-back contests.
This move, coupled with Wednesday's trade of defenseman Filip Hronek to the Vancouver Canucks for a package that includes a 2023 first-round pick, is leaving the Red Wings with multiple selections in the first round of each of the next two NHL entry drafts. These deals are also a clear message that Detroit's rebuild is much further from being a finished product then the fanbase was hoping barely a week ago.
On Feb. 24, the Red Wings were sitting in the second Wild Card playoff spot in the NHL's Eastern Conference. Since that day, they've lost three successive games and been outscored 15-3 in the process. The harsh reality was that this team is nowhere near ready to compete for postseason placings.
Red Wings Reluctant To Lock Up Bertuzzi Long Term
There's no questioning that Bertuzzi was bringing an element to the Red Wings that was unique to their roster. His tenacity on the forecheck, willingness to work the corners and the net front and his insatiable desire to hunt pucks are exactly why the Bruins found it desirable to add him to their lineup.
Leading the NHL standings, Boston is at the other end of the spectrum when it comes to the pursuit of the Stanley Cup. This season, the Bruins are all in. And if it doesn't work out for them, they can always walk away from Bertuzzi at season's end.
All the best, Bert. ❤️ pic.twitter.com/OjRsO9OMBE

— Detroit Red Wings (@DetroitRedWings) March 2, 2023
In essence, that's what the Red Wings are doing. Bertuzzi will be an unrestricted free agent this summer. For all his attributes on the ice, there are also a number of red flags flying around him that make Bertuzzi a risk to ink to a long-term pact.
Bertuzzi Could Prove Valuable For Bruins
Firstly, he turned 28 last month. Would Bertuzzi still be a valuable member of Detroit's core when the Red Wings get to the point of being legimitate contenders?
For the style of hockey he plays at 6-foot-1 and 199 pounds, giving Bertuzzi any kind of term was going to be risky business. His brand of hockey leads to punishment and injury.
FanDuel Sportsbook Promo #1
ALL STATES WHERE LEGAL
GET THE APP
SIGNUP BONUS
$1000 No Sweat Bet


$1000 No Sweat Bet
BET NOW
This season, he broke both of his hands – one while blocking the shot, the other when being hit with a shot while at the net front. Then there was Bertuzzi's mysterious absence from training camp. The Red Wings would never elaborate on the cause of this injury. Was it a flare-up of his surgically-repaired back? Bertuzzi missed the majority of the 2020-21 season after undergoing back surgery.
Granted, there's also significant upside to what Bertuzzi brings to the ice. He was a 30-goal scorer last season. His style of game is vital to playoff success. He's won an an AHL Calder Cup and played in the Memorial Cup as a junior.
"He's very unique in his style," Detroit captain Dylan Larkin said of Bertuzzi. "I've said it many times, it doesn't look pretty but it's really effective. The stick's flying everywhere and the hair is flying everywhere.
"He's going to a team where they're loading up for war. There's no one I'd rather have on my team than Tyler Bertuzzi in that situation."
Those are the elements that made the Bruins pursue him. And it was red flags that convinced Yzerman signing Bertuzzi long-term wouldn't pay dividends for Detroit in the long run.
UPDATE: The Detroit #RedWings today acquired a first-round selection in the 2024 NHL Entry Draft and a fourth-round pick in the 2025 NHL Entry Draft from the Boston Bruins in exchange for left wing Tyler Bertuzzi.

Details: https://t.co/m9ItGqtBdt pic.twitter.com/4tTpBDZNtQ

— Detroit Red Wings (@DetroitRedWings) March 2, 2023