Power Outage: Red Wings Can't Seem to Light the Lamp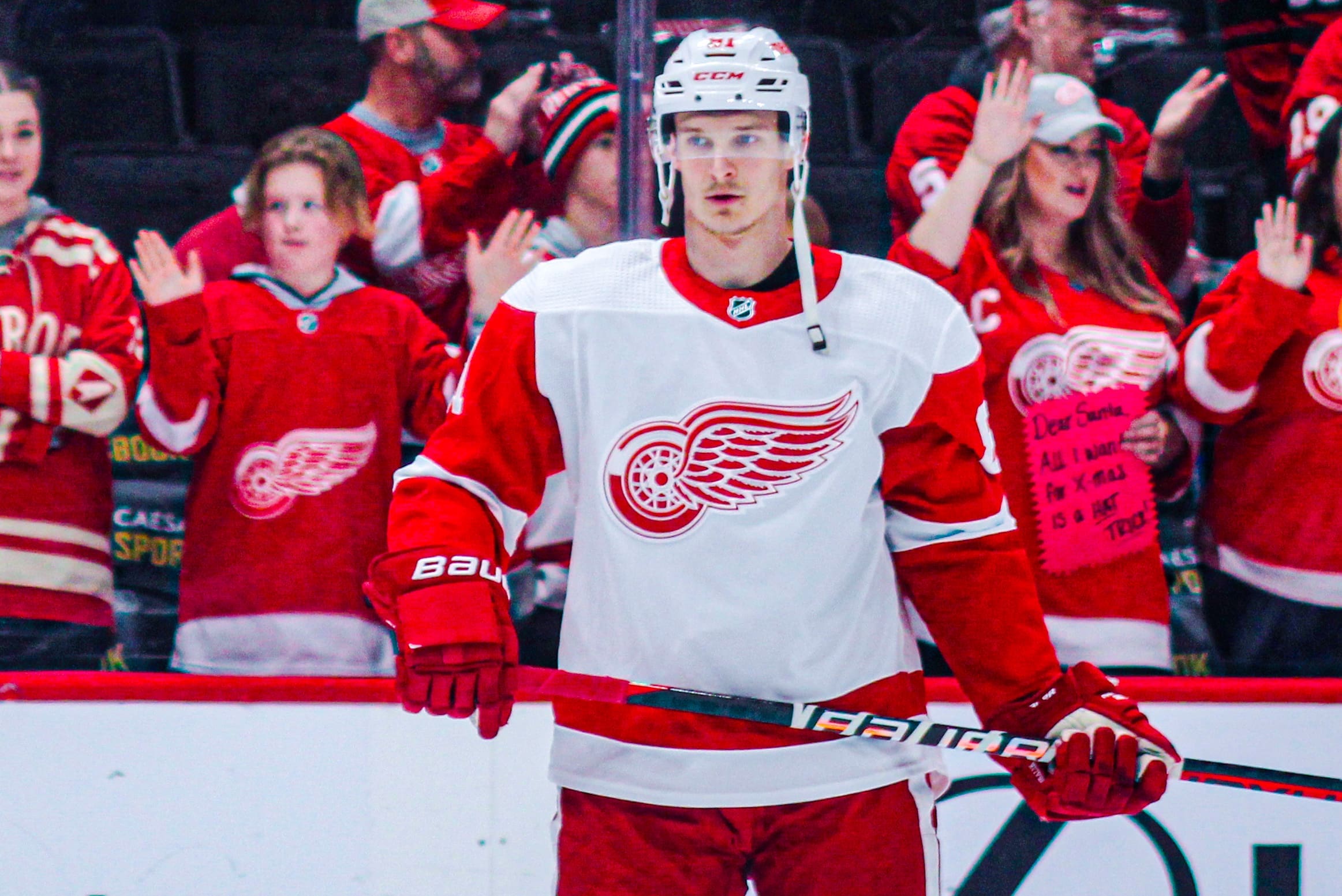 The Detroit Red Wings are in a goal drought and that means their primary objective over the next 24 hours is determining how to make it rain goals on the Chicago Blackhawks when they meet Wednesday.
The Red Wings have lost six games in a row, and have scored two or fewer goals in five of those losses.
"I think it's all about those little things," Red Wings winger Dominik Kubalik said. "You know, skating, getting that puck to the net and be around that area. I'm just trying to create. It's sometimes, hard, sometimes you have the games where you are feeling it. You're getting chances and shots obviously feeling better. So that's kind of where I'm focusing right now. Whatever I have, I'm trying to put it out there."
Kubalik is among the struggling Red Wings. He has one goal in his past nine games. Robby Fabbri has no goals in nine games. Dylan Larkin has one goal in his past eight. His plus-minus is -9 during the losing streak. Lucas Raymond has no points during the six losses and is -7.
Coach Derek Lalonde would like to see more assertiveness from Kubalik, especially going against his former team on Wednesday. He totaled a goal and an assist in his last game against the Blackhawks in October.
"When he was scoring early on, head down, puck was going to the net, shooting with authority," Lalonde said. "Now you can see maybe at times when he's not at the top of his game, he thinks it through too much. Is a pass-first? Is he shooting it? For him, being a shooter, need a little more tunnel vision."
It's about getting some inside position for Kubalik and other Detroit forwards.
"It's a simple thing," Lalonde said. "It probably goes unseen a lot, getting to the inside, middle lane drive. You'd be surprised, all the sudden one or two more battles where you get to the inside, your looks are a little bit different. That's going to be our message for the entire group going forward. A lot of practice was that today."
The weird aspect of the Red Wings' offensive slump is that it follows a period when they netted 30 goals in seven games. They scored five or more goals in four consecutive games during that span.
"You got to go back to the basics," Raymond said. "It all comes back to us having good pace, moving the puck. I think that the skill will take over. Scoring is something as a team we really need to take to another level and put ourselves in better position during games."
The Red Wings are 2-for-24 (8.3%) on the power play during this losing streak. The latest goal shortage has been more pronounced, but the team has had a difficult time scoring five-on-five all season. Detroit, according to naturalstattrick.com, ranks second-to-last in the NHL for creating high-danger scoring chances. The only team behind Detroit is the Chicago Blackhawks.
"Even that streak we had with all that winning, it was offense by committee and the power play," Lalonde said. "So it's got to look like that again."