Defenseman Ben Chiarot Latest Red Wings Player Sidelined By Injury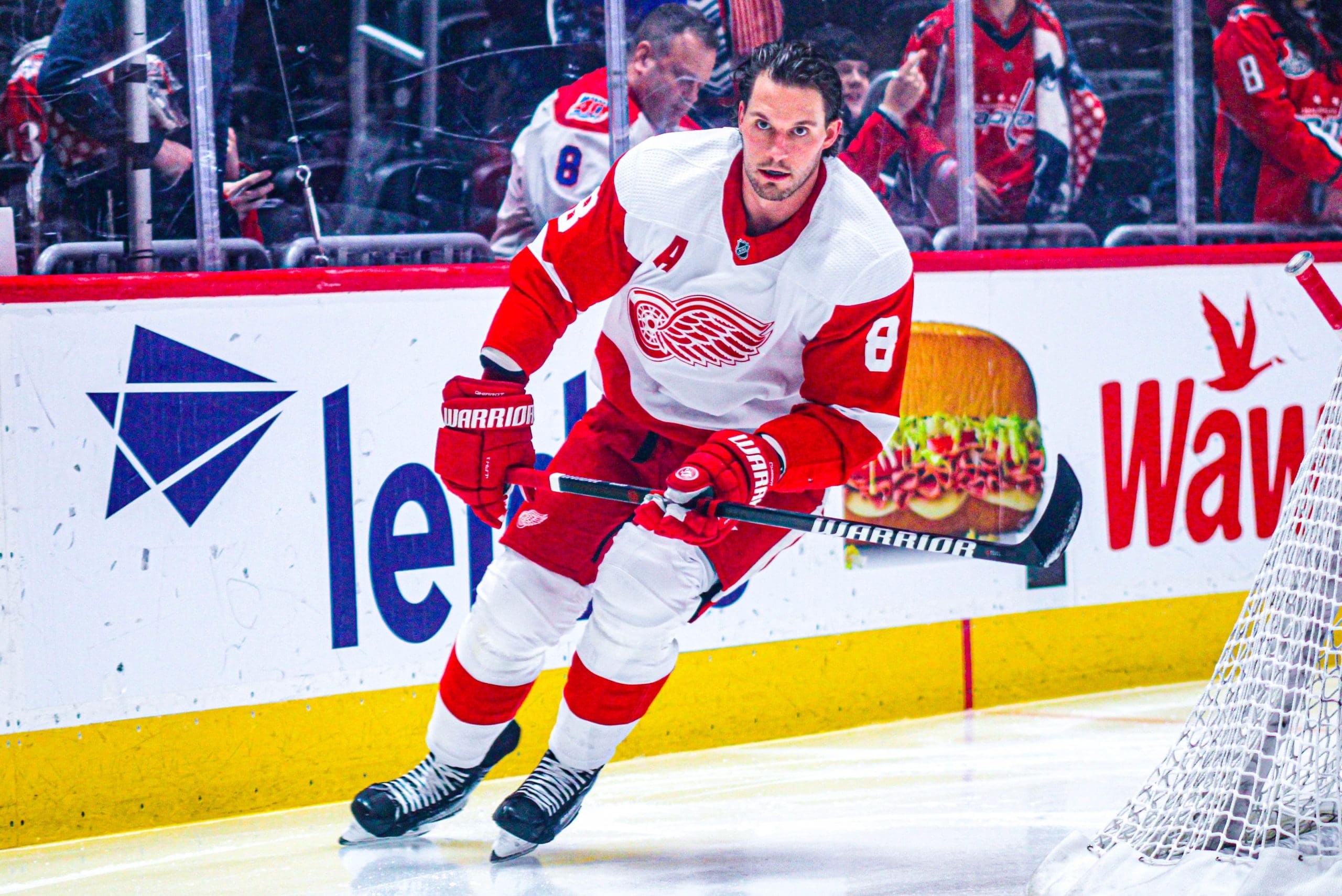 The Detroit Red Wings' injury situation is getting worse, not better. Coach Derek Lalonde said Thursday that defenseman Ben Chiarot has an upper body injury and "might even be in that week to week range."
"We'll see him before the season's out but he's been dealing with something for a little bit now," Lalonde said. "He won't be available for Saturday."
The Red Wings' next game is a Saturday matinee game (1 p.m.) at home against the Colorado Avalanche.
Robby Fabbri did some light skating today. "Closer," Lalonde said. "But again, I think the immediate reaction was we'd be really, really conservative and cautious with it and probably we'll keep that approach."
No decision has been made whether to call up a player or players from the Grand Rapids Griffins. They are playing tonight in Cleveland.
"I think we'll see where the dust settles tomorrow, what we have for practice, and we'll know what we need for Saturday," Lalonde said.
Chiarot is a left-shot defenseman who has been playing the right side. Moritz Seider and Gus Lindstrom are the only other right-shot defenders on the roster. If the Red Wings call-up a D man from Grand Rapids, a right-shot would be the logical choice. The Red Wings' top prospect defensemen in Grand Rapids, Simon Edvinsson and Albert Johansson, are both left-shot defensemen.
Forwards Austin Czarnik and Matt Luff went back down to Grand Rapids Wednesday. One of them could also be brought back for Saturday's game.
Red Wings Could Call Up Forward and Defenseman
Chiarot moved to the right side after right-shot defenseman Filip Hronek was traded before the March 3 deadline. Lalonde said he likes how Chiarot has played on his opposite side.
"(But) it's hard," Lalonde said. "You can see those guys have to get their feet around things on their off-hand and how it puts them in uncomfortable spots. Benny took a couple hits because of it … exactly why you like righty and lefty, but for the most part they're good. They kind of follow the rest of our team. They're defending the proper way, they're not turning pucks over, puck's moving north, so it's been a good look for those guys."
FanDuel Sportsbook Promo #1
ALL STATES WHERE LEGAL
GET THE APP
SIGNUP BONUS
$1000 No Sweat Bet


$1000 No Sweat Bet
BET NOW
The Chiarot injury disrupts the consistency the Red Wings have been receiving from their top two pairings. Moritz Seider and Jake Walman work well together and Olli Maatta and Chiarot has blended well. The Red Wings will miss the physical edge the 232-pound Chiarot provides.
"We don't have a lot of that," Lalonde said. "We're not built like that. We want to be as heavy as possible. A lot of times when you see heavy in our game – a heavy hit in the D-zone, the separation of a puck in the D-zone — Benny's that guy on a lot of stuff. Obviously, you miss that body. A couple of moments within the season with him, standing up for his teammates in Minnesota, things like that. Obviously, he has the respect around the league. We'll certain miss the big body."