Red Wings Notebook: Detroit Gives Up Too Many Shorthanded Goals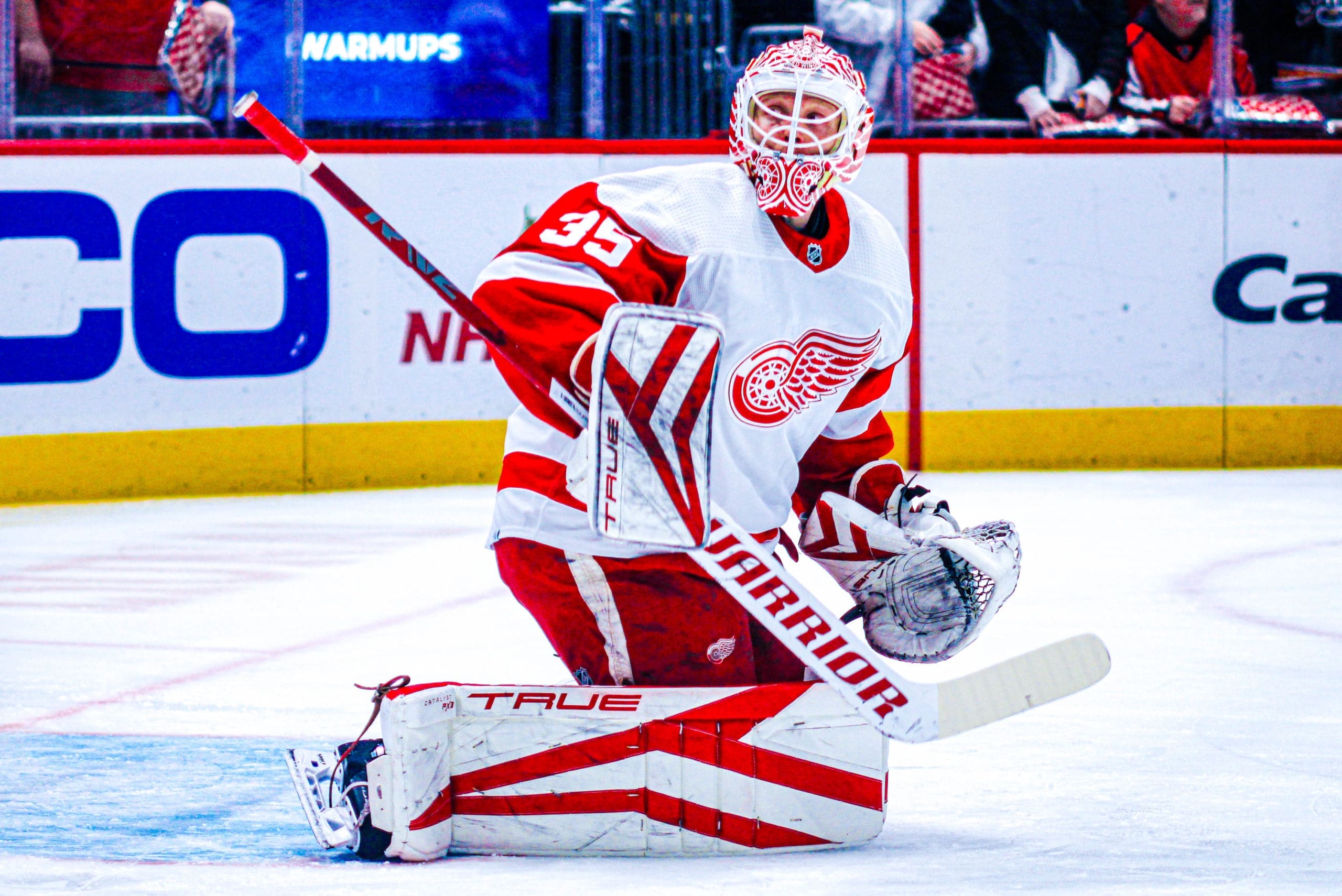 DETROIT —  Shorthanded goals sometimes feel like they result in a two-goal swing. A team wants, sometimes expects, to score a goal with the man advantage. When a team surrenders a shorthanded goal it can be deflating.
That's particularly relevant to the Detroit Red Wings because the shorthanded tally by Colorado Avalanche forward Lars Eller today was the 12th Detroit has given up this season. That leads the NHL. Tampa Bay and Vancouver have both given up 11.
"Momentum. Huge," Detroit coach Derek Lalonde said. "They're all different circumstances, but being a league high, that's alarming."
Today, the Red Wings were hoping to cut Colorado's advantage to 3-2 with a power play goal. Instead, they were looking at a 4-1 deficit after Eller found the net. Detroit lost 5-1.
"Probably a little of that is inexperience with some guys, but not a recipe for success," Lalonde said. "Even look at the first power play, we don't score but it was sharp, chances, our skill guys get chances and momentum and we cash in on a goal after. Second power play is not. It's amazing the momentum off power plays and obviously, the shortie, it's 3-1, the way the game was going I was very comfortable if we could cash in on the power play, we would have had a really good chance of momentum. Instead we find ourselves down 4-1 and probably led to goal five and the game's over."
Faith in Husso
Detroit goalie Ville Husso, maybe the team's MVP this season, had an off day against the Avalanche. Lalonde pulled him after the fifth goal.
"Why put him through the end?" Lalonde said. "The game felt a little out of reach and he wasn't sharp tonight. Obviously five on (21) is not ideal. It was unfortunate because he didn't have much chances on four and five, but he probably all three of those first three goals back and that was a frustrating game for him."
Lalonde said Husso will start Monday.
"We're going to play him through it," Lalonde said. "We see a ton in Ville, we think he can be a very good goalie for us. Obviously, he's shown that this year. We're going to get him beyond his comfort level and threshold and there might be some nights he's not as sharp, but you can tell that goalie handles rebounds. That first goal was a point shot middle of the net, he hasn't given up that goal for a while. There's going to be nights like that as we keep growing him. He'll be back right in on Monday and I expect him to be sharp."
Ice Chips
Detroit was 46-for-73 (63.0%) in the faceoff circle against the Avalanche. Andrew Copp went 14-for-19 (73.7%), while Dylan Larkin finished at 15-for-22 (68.2%)… Larkin's assist was the 251st of his career, moving him ahead of Nick Libett for sole possession of 19th place on the franchise's all-time list.