Hellberg Stands Tall For Red Wings in Win over St. Louis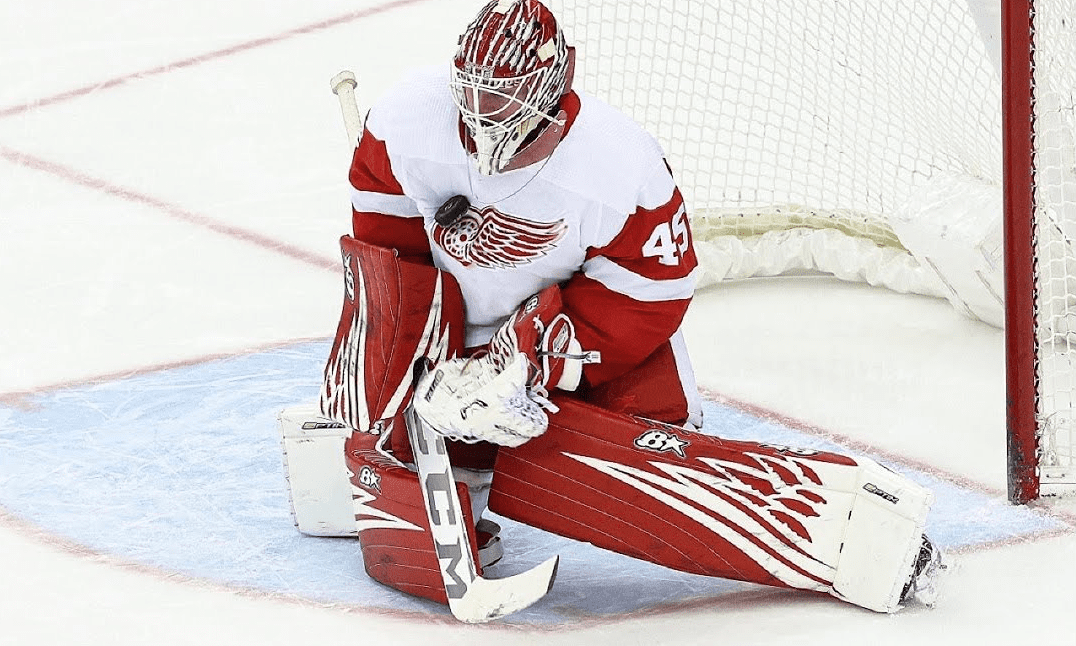 The Detroit Red Wings have a number of players looking to make a strong impression as contracts expire this offseason. Goaltender Magnus Hellberg is one of them, and his performance in Tuesday night's 3-2 win over St. Louis . The goalie was all smiles post game when speaking with Bally Sports' Detroit Trevor Thompson.
"I'm really happy," Hellberg told Thompson.  "Last time I had a shootout against me was Arizona, which we lost. Obviously it was nice to bounce back and show the team that I can make some saves there as well."
Hellberg turned away 20 shots in regulation and overtime before saving three of four in the shootout, the one that snuck past him rang off the crossbar.
In a game where Detroit was scored on early, they battled back to tie on Alex Chiasson's goal. St. Louis answered again, but so too, did Detroit.
Hellberg wouldn't let another past him for the remainder of the contest.
Hellberg Stands Tall In Overtime, Shootout
The Red Wings outshot the Blues but were certainly on the wrong end of the pressure in overtime. Hellberg made a couple key saves, none bigger than on former Red Wing Nick Leddy who had a one-on-one chance in alone.
The towering netminder literally shrugged it off.
"I just tried to use my size and get up and get a good gap on him," Hellberg said postgame on Bally Sports Detroit. "I think some teams try to scout and go high on me. This one I took on the shoulder, so that was a good one for sure."
Hellberg also credited his teammates for their play.
"I think everybody played well in front of me. That's what from the guys in front of me," Hellberg said.  "I'm really happy with how we played today."
Head coach Derek Lalonde couldn't have agreed more.
"I felt like we played the right way and got what we deserved and hopefully we'll so the same on Thursday," Lalonde told Thompson.
The Red Wings certainly got what they deserved in the victory. Maybe if it keeps up, Hellberg will get what he deserves with a new contract in Detroit.