Lalonde Ejected From Red Wings' Win Vs. Pittsburgh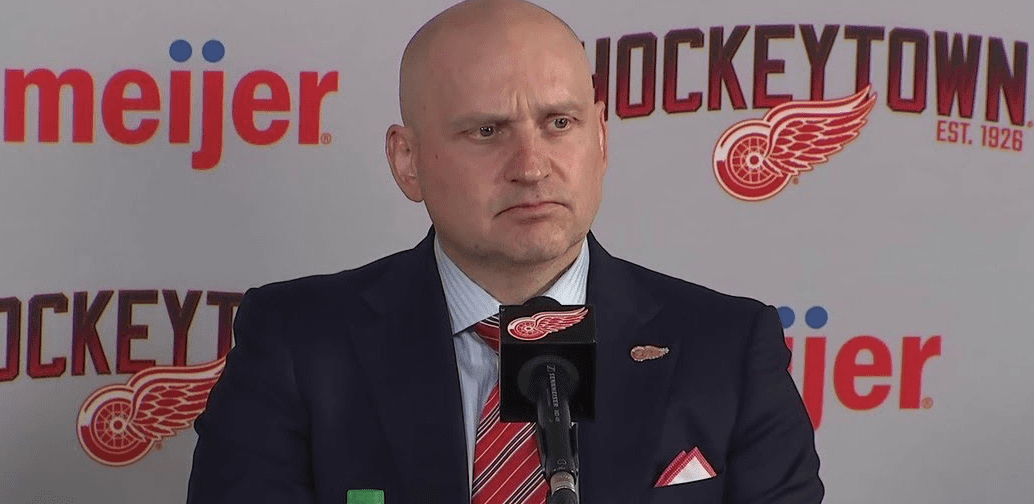 David Perron put on a show with three third-period goals to carry the Detroit Red Wings to a 7-4 win against the Pittsburgh Penguins.
But his coach Derek Lalonde wasn't around to see it.
Lalonde received a game misconduct at 11:46 of the second period over a verbal exchange with an official. The penalty was assessed not long after the Penguins scored a controversial power play goal to tie the game at 3-3. The Red Wings led 3-0 after the first period
"Yea, I was surprised. I was standing pretty close to him," said Red Wings associate coach Bob Boughner who replaced him. "Newsy is a pretty respectful guy and a well-liked guy around the league. He has a good rapport with all of the referees and the officials and linesman. So I was a little surprised by it. It was a heat of the moment thing."
Red Wings captain Dylan Larkin said Lalonde handled the ejection well.
"He got out of there, just kind of gave it to the assistants, trusted them, " Larkin said. "But I think (the ejection) was pretty harsh with what the conversation was. I've seen much worse."
Coach ejections don't happen in hockey as often as they do in baseball, or even the NBA. This is the third NHL coach ejection since 2018. Last season, Tampa Bay coach Jon Cooper was ejected in a game against the Penguins. Coincidentally, Lalonde, then a Lightning assistant coach, replaced him behind the bench.
Earlier this month, San Jose Sharks coach David Quinn was ejected for a tirade against an official during a game against the Washington Capitals. The NHL fined him $25,000 for the incident.
This is not the first time a Red Wings coach has been tossed.  Coach Jack Adams was ejected in Game 4 of the 1942 Stanley Cup Final for punching referee Mel Harwood.
The Penguins cut the Detroit to 3-2 with a five-on-three power play goal by Evgeni Malkin at 7:46 of the second period. Fifty-five seconds later, Jeff Carter was credited with a power play goal.  A video review showed the puck was over the line after it caromed off the post and slid under goalie Alex Nedeljkovic's pad.
Lalonde then asked for a coach's challenge for goalie interference. After looking at the video, officials ruled there was no goalie interference.  The Red Wings did kill the ensuing power play. But shortly thereafter, Lalonde was tossed.
Perron scored his first goal at 4:05 of the third period to give Detroit 5-4 lead. He also scored at 16:20 and 17:05.