Red Wings Notebook: Perron Hopes to Remember Lesson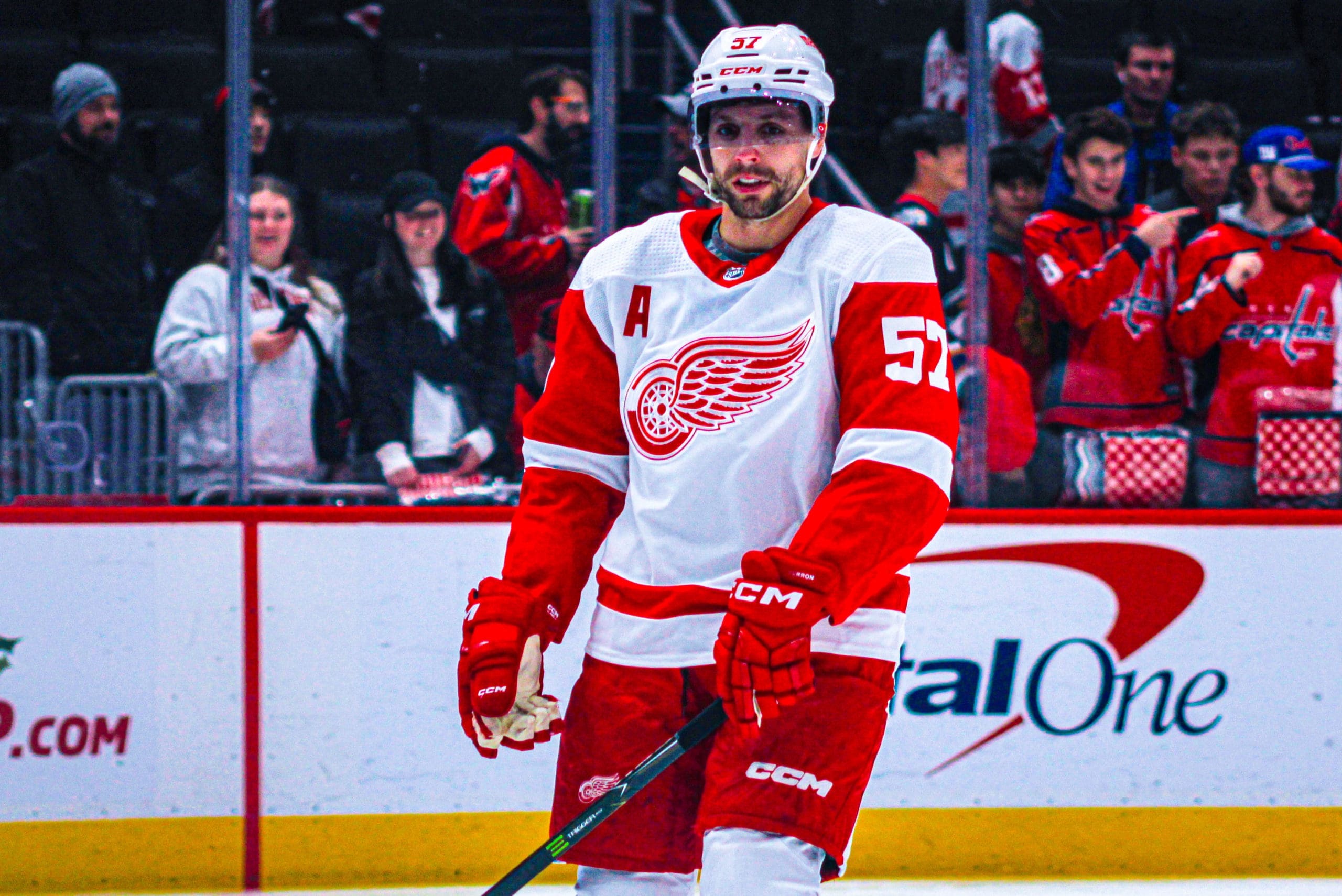 David Perron wants the Detroit Red Wings to remember one aspect of their too-little-too-late surge they are enjoying at the end of this season.
"Just knowing if we just won two or three more games the last month, we'd kinda still be in the fight right now," Perron said. "Something for next year that we gotta remember."
Detroit's 5-0 win against the Montreal Canadiens was its fourth win in the past five games. It's too late to climb back in the playoff race. However, Perron sees value in maintaining a level of consistency to close out the season. Athletes can develop good habits by repeating them over and over.
Perron makes it 2-0 Detroit after a great play by Oesterle, already has 2 points so far tonight. #LGRW pic.twitter.com/pi7dvitisP

— Ryan Hana (@RyanHanaWWP) April 4, 2023
"I think that's important that we keep building, keep playing the right way," Perron said.
Perron generated a pair of goals, plus an assist, and defenseman Olli Maatta had two assists. Those are two free agents Steve Yzerman brought in last summer to aid the rebuild. Both players have delivered.
How to bet on the NHL. Click Here
"I know we don't have many more games left but we're really trying to make the best out of it and build on this thing," Maatta said. "I think that's been the message all year. Every game we go out there and we try to win. And I know when we play as well as we did today, we have a chance to win."
The Canadiens are 28th in the 32-team NHL, and the Red Wings executed well at both ends of the ice.
"Just liked our complete game, start to finish," Detroit coach Derek Lalonde said. "Managed the puck extremely well. We were above, we didn't give up any easy offense. This is a really good team on the rush. We limited those type of opportunities and we just stayed to our game pretty much 60 minutes. We got rewarded with another win."
Kasper Day-to-Day
Red Wings prize rookie Marco Kasper didn't play against the Canadiens because of a lower body injury. Lalonde said there's hope he can play Thursday at home against Buffalo.
Defenseman Simon Edvinsson, another prize rookie, played more than 17 minutes and posted two blocked shots and a takeaway.