Red Wings' Husso Comes Off Injury List and Posts Fourth Shutout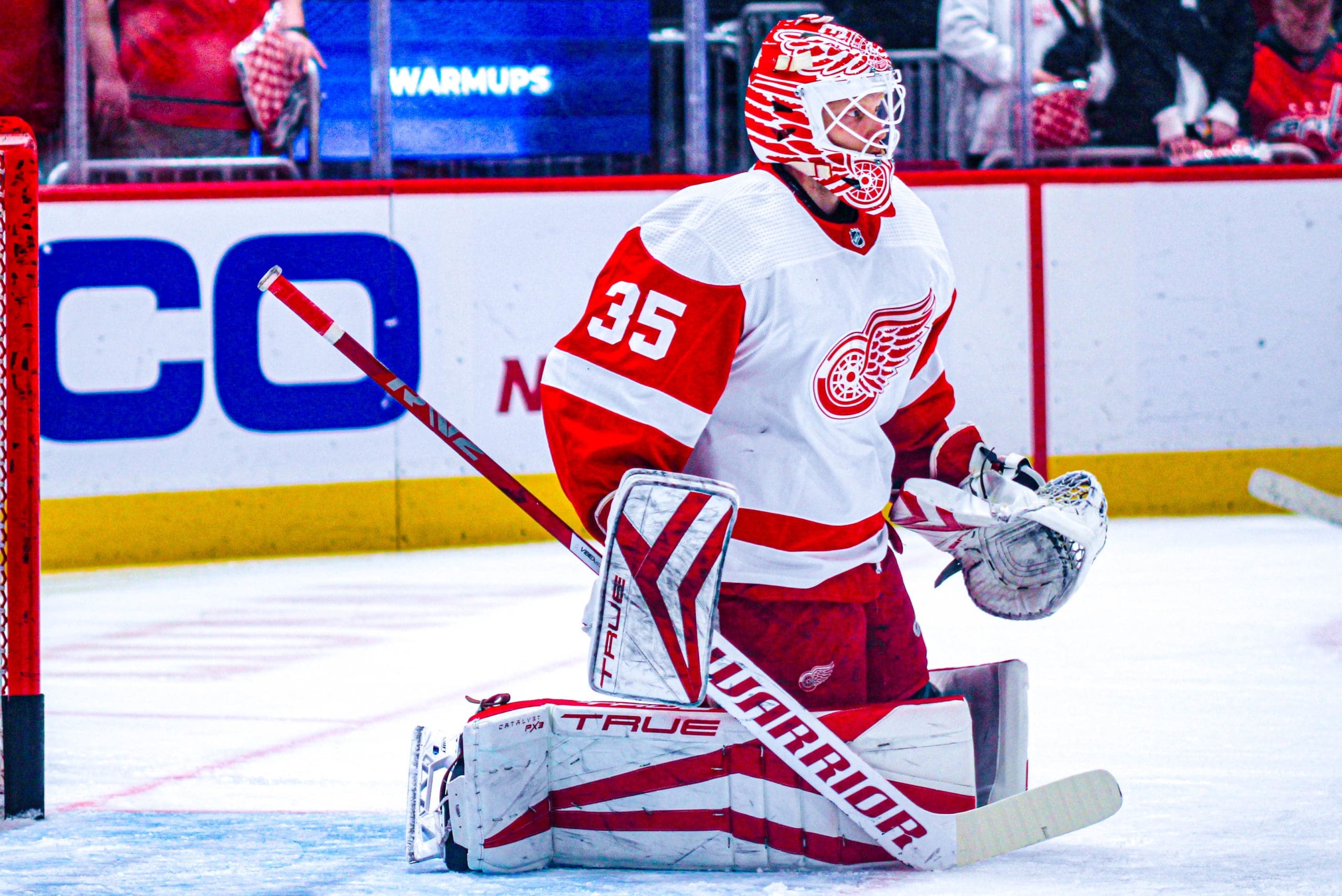 The Detroit Red Wings are playing these days with the blend of patience, poise and pluckiness that is associated with top NHL teams.
General manager Steve Yzerman's frustration has to be that the Red Wings didn't find this level when a playoff spot was still in play.
Ville Husso played for the first time in two weeks and made 24 saves to help the Red Wings down the struggling Montreal Canadiens, 5-0. The Red Wings have won four out of their last five, and are averaging five goals per game in the four wins. The first three wins came against the Pittsburgh Penguins, Carolina Hurricanes and Toronto Maple Leafs. Those are teams ahead of Detroit in the standings.
This was Husso's fourth shutout this season. That's a new personal best for the Finnish netminder. He had two last season for the St. Louis Blues. This was his second shutout against Montreal this season. He also blanked the Canadiens in Detroit's season opener.
How to bet on NHL Games. Click here.
Husso has been dealing with a lower body injury. His last game before Tuesday was a 5-2 loss to the Florida on March 16. With Husso healthy enough to play, the Red Wings must return Alex Nedelkovic to the Grand Rapids Griffins. He had played well in Husso's absences, but he was with Detroit on an emergency recall. NHL teams only receive four regular minor league call-ups after the NHL trade deadline. They have used them all.
David Perron led Detroit's offensive show with two goals and an assist. He boasts three multi-point outings in his past five games. He boasts nine points in those five contests. Perron has 15 points in his past 15 games