Penguins Show Red Wings What Real Desperation Looks Like
Detroit looked like a club lacking in motivation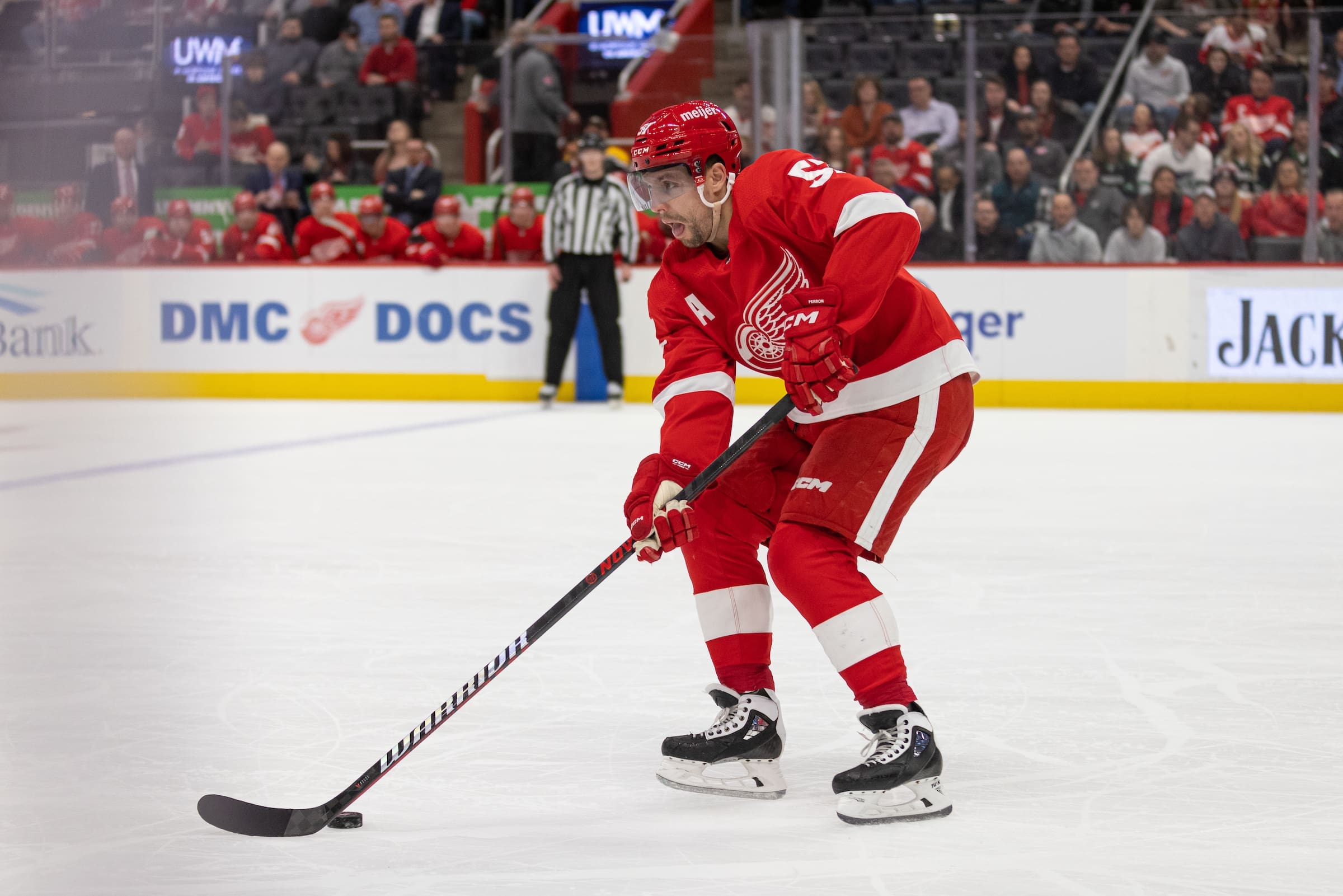 All season long, the Detroit Red Wings have been preaching the value of playing meaningful late-season games would be for their young team. They were talking about the growth that would be gained from such an experience.
Of late, Red Wings coach was also expressing how the team gets no motvation from playing the spoiler's role toward the playoff chances of other teams.
Evidentally, that is indeed the case.
Saturday afternoon, the Pittsburgh Penguins came to town sitting one point out of a playoff spot. Desperation mode was in full engagement for them. As for the Red Wings, it was more along the lines of being disparate. The performance they would be turning in during a 5-1 loss paled in comparison to a motivated Pittsburgh club.
Sidney Crosby backhand with 1.5 seconds left in the period 😮‍💨 pic.twitter.com/VT9ttKuHmq

— Sportsnet (@Sportsnet) April 8, 2023
"Why I like these type of games, that's a team fighting for their playoff lives and they played a really good game," Red Wings coach Derek Lalonde said. "We just had flashes of being good today but just some of our egregious mistakes ended up on the wrong players' sticks and in the back of our net."
Detroit is 4-2-1 over the past seven games. During the past two weeks, the Wings found themselves squaring off against two teams fighting feverishly to be part of the NHL postseason – the Winnipeg Jets and the Penguins. In those two games, the opposition was outscoring Detroit 11-3. The Red Wings fell behind 6-0 and lost 6-2 at Winnipeg prior to the 5-1 whipping they were handed on Saturday afternoon.
Saturday, they were looking more like a team with one eye on next week's locker clean out that one that was passionately interested in measuring itself against a club fighting for their playoff lives.
Red Wings Couldn't Match Pittsburgh's Intensity
"It was basically their season for them, so we knew they were going to come out hard," Detroit forward David Perron said. "We tried to match them. I think the message before the game was we want to be in those spots that they are next year, or maybe have those important games all through the season."
"At times I thought we had good chances, good stuff in the first period but also the same mistakes that definitely at this time of the year if you have them in important games it just kills you. I guess that's what happened tonight."
Setting a narrative is easier performing the discussed task. The Wings can talk all they want about creating meaningful games but deep down, they are wrestling with the reality that the motivation for them simply isn't the same as it is for teams like Pittsburgh.
FanDuel Sportsbook Promo #1
ALL STATES WHERE LEGAL
GET THE APP
SIGNUP BONUS
$1000 No Sweat Bet


$1000 No Sweat Bet
BET NOW
"I've been battling with that a little bit mentally the last 3-4 weeks, kind of seeing the writing on the wall," Perron admitted. 
What that writing spelled out on Saturday was that as much as the Wings were trying to create motivation, Pittsburgh's motivation was bring created organically. And it made all the difference on the scoreboard.