Red Wings Can't Dig Out of Early Hole, Fall 4-1 to Carolina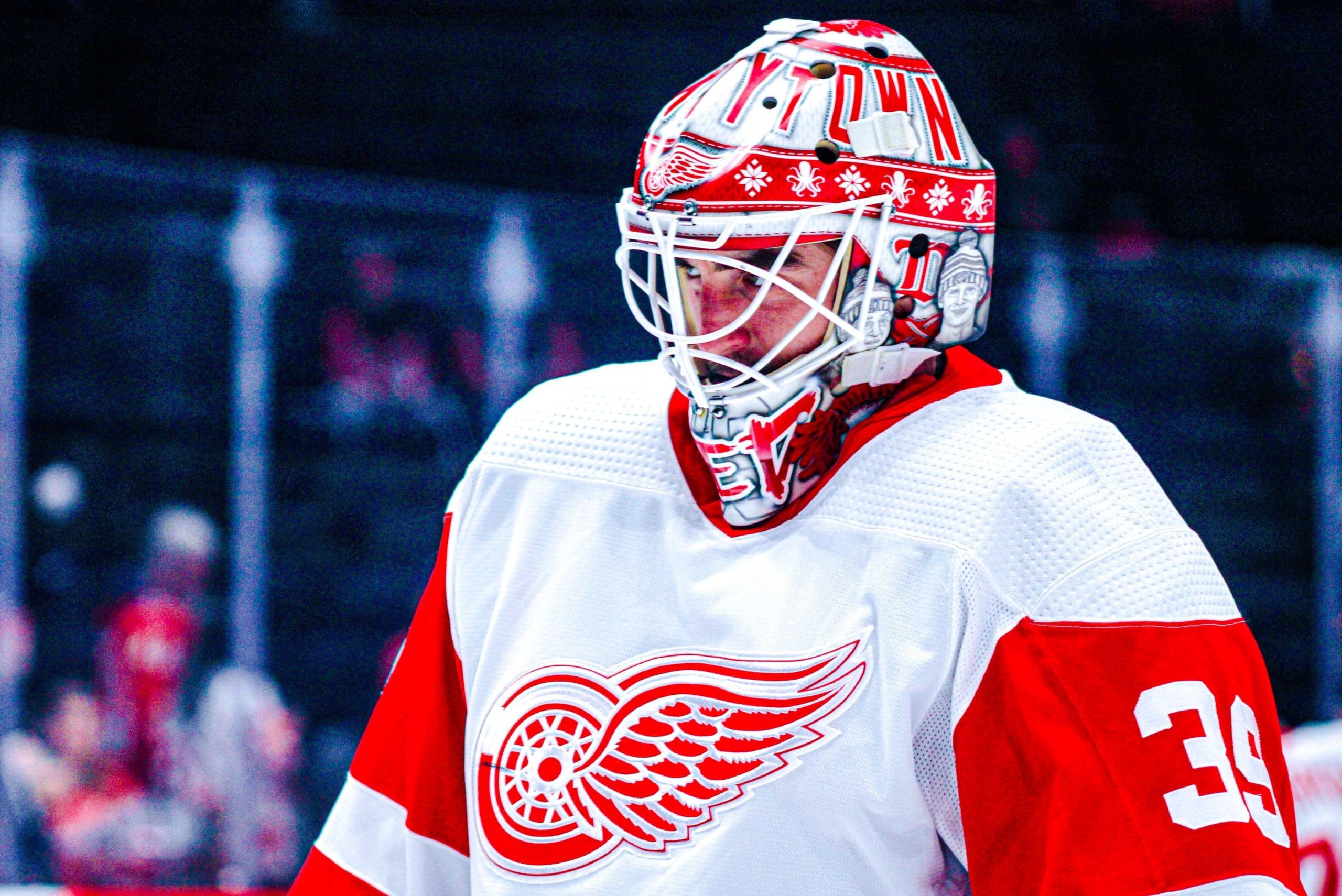 If there was any doubt that Dylan Larkin is a huge part of the Detroit Red Wings attack, it was on display Tuesday night. Larkin was a late scratch hours before the game. While the Red Wings held their own, they still struggled to maintain pace with the playoff bound Carolina Hurricanes, falling 4-1 in Raleigh.
It was a sluggish start for Detroit, with the Red Wings being heavily outshot and falling into an early 2-0 hole before ten minutes were even up in the game. Head coach Derek Lalonde went with 11 forwards and seven defensemen but it couldn't stymie a ferocious Carolina attack that limited Detroit to just one shot on goal for over half of the first period.
The Red Wings responded in the second period with a goal from Robert Hagg, his second of the year. The spike was short lived as Brent Burns potted his 16th of the season putting Carolina back up by a pair of goals, 3-1. Detroit earned a power play in the dying moments of the second period, but were unable to sneak a late goal in.
Red Wings Outscored 10-2 in Last Two Games
After a 6-1 drubbing by Dallas on Monday, the Red Wings did what they could to stay tight with the Hurricanes. But with a lineup missing regulars, it wasn't surprising to see Detroit chasing the Hurricanes most of the evening.
The Red Wings had chances, including a sneaky attempt by Taro Hirose who just missed in the third period. But Detroit struggled to maintain continued pressure and it revealed itself for a second consecutive night.
Alex Nedeljkovic held his own, making 25 of 28 saves. But the netminder didn't get a lot of goal support as he did in his last three decisions, which all resulted in victories.
Detroit With One More Game to Go, Draft Lottery Odds At Stake
With the loss, the Red Wings fell to 35-36-10, and have one final chance to pull even should they defeat Tampa Bay in the season finale on Thursday. The loss puts Detroit tenth in the draft lottery, with fans likely watching closely as a point separates Vancouver, Washington, and Detroit from the eighth spot in the lottery.
Though the season won't result in a playoff berth, it'll keep eyeballs on the outcome of Thursday's contest.