Tomorrow's Red Wings: Johansson Stock Rising Sharply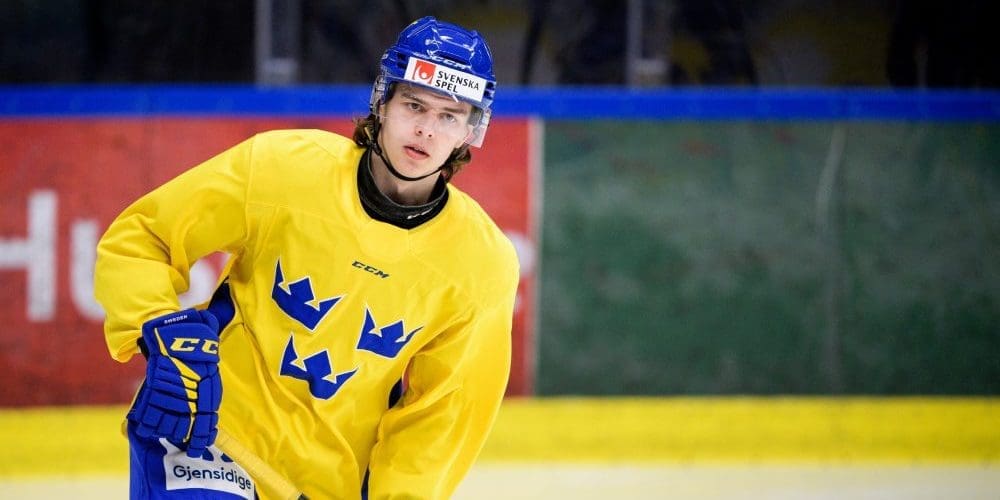 (Editor's Note: This is the seventh installment in Detroit Hockey Now's Tomorrow's series about Detroit Red Wings' prospects)
When defenseman Simon Edvinsson was brought up to the Detroit Red Wings this season, sources told Detroit Hockey Now that it could have just as easily been Albert Johansson if he wasn't injured.
That's how well Johansson played this season for the Grand Rapids Griffins.
"Albert actually had a great season," Detroit assistant general manager Shawn Horcoff said. "Albert last year made some adjustments to his offseason training. He's always been a great skater, a smart player, a good passer of the puck, but I think his frame was underdeveloped. He made some changes back in Sweden to who he was training with and I think they paid huge dividends."
Zadina gets his first goal back with the Griffins after a pretty play. Albert Johansson picks up another assist. #LGRW #GoGRG pic.twitter.com/aX8gLTlG8M

— IcehockeyGifs (@IcehockeyG) February 5, 2023
Two-way Defenseman
Johansson, 22, played a strong two-way game for the Griffins, posting five goals and 10 assists for 15 points in 53 games before being injured.
"He was stronger this year and not just stronger," Horcoff said. "He was able to sustain the wear and tear of professional hockey quite well."
But a higher level of conditioning doesn't protect you from all injuries. The Griffins don't disclose injuries, but the length of his stay on the injured list made it clear it involved a broken bone.
"Obviously broken bones are what they are and you really can't control that," Horcoff said. "It's too bad, because at that time he was probably in a position to be called up and play some NHL games."
Dependability. Poise. Smart. Hard-working. Those are traits associated with Johansson. That has earned him a place on Detroit's top five or six prospects.
FanDuel Sportsbook Promo #1
ALL STATES WHERE LEGAL
GET THE APP
SIGNUP BONUS
$1000 No Sweat Bet


$1000 No Sweat Bet
BET NOW
Analysis:  Horcoff said his message to all prospects is to take some time off at the start of the offseason and then get back in the gym and hit it hard. That's what the Red Wings want Johansson to do. He clearly knows what offseason preparation did for him last summer. The Red Wings are bullish on Johansson's long-term potential. He rates above average to very good in many different categories. He consistently makes the right play.
Forecast: Johansson (drafted  60th in 2019) should end up on Detroit's roster next season. Depending on who Yzerman adds this summer and injuries, he might even have a shot to make the team out of training camp.