Playoff Lessons for the Red Wings: Remembering and Forgetting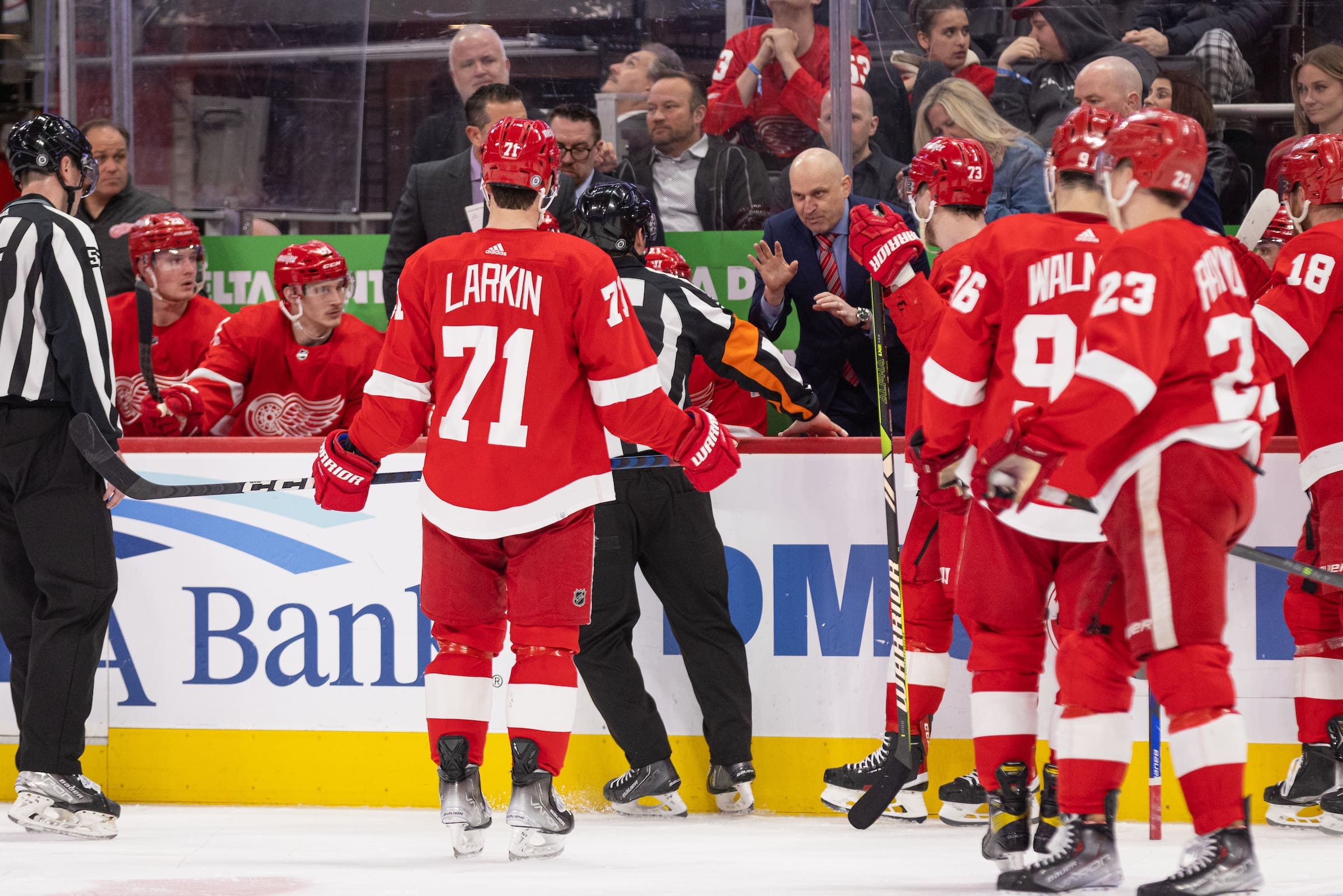 .. . There's advice from the hit series Ted Lasso where the coach advises a player to "be a goldfish." Why? Goldfish, Coach Lasso explains, are the happiest animals on earth because they have a ten-second memory. The lesson in it is they instantly forget whatever just happeend. For a young and growing Detroit Red Wings squad watching another playoff series from home, such a mantra has been on display already.
It's something they should watch closely.
The Toronto Maple Leafs and Edmonton Oilers have already demonstrated this thinking after losing in brutal fashion. Both collected impressive wins in its second game. Each are organizations desperately trying to turn around a culture of falling short with higher expectations.
They're also great example for the young Red Wings watching from home. Remembering what's important and immediately forgetting what isn't.
Larkin Believes the Red Wings are Turning the Corner
Captain Dylan Larkin knows the Red Wings are moving in the right direction. Sometimes, he admits, it boiled down to consistency.
"I think there were plenty of times we felt as a team we had the group to kind of turn the corner in this rebuild," Larkin said. "I think at times early in the season we didn't find consistency, didn't go on a winning streak that we needed to keep ourselves up there with the top teams."
It's true Detroit saw longer losing streaks than winning but some of that comes with a lack of experience. Having that muscle memory, along with increased experience, assists in pulling out of a tailspin. A game where they demonstrated the Lasso mantra was ironically against Edmonton back in February in the midst of a five-game winning streak. In a rough and tumble, back and forth game, Detroit showed resiliency in the face of tough odds against one of the league's elite teams.
For every goal Detroit surrendered, along with a pair of two goal leads, they answered. In short, they forgot the setback and instantly moved forward.
When the Red Wings are eventually competing in the playoffs, the seeds of getting there may very well have been planted then.
Watching the Playoffs and Remembering What Works
Defenseman Jake Walman summed it succinctly to what the young Red Wings learned, especially as the season wound down. But he also explained what it takes to become a team that battles for the Stanley Cup.
"Everybody is going to be dialed in," Walman said. "You can see those teams that we played that are playoff teams. Every single guy on that team is the playing the right way."
"To play in the playoffs and to be a good team next year every guy is going to have to dial in and make sure we're playing a team game."
In Walman's case, it's recalling what indeed does work during the regular season.
"We have the man games up front with some of those older guys and we have great experience we go this year from young guys," Walman said. "I think we can really build a good group, good culture. We're headed in the right direction."