Hockey Now Mock Draft Predicts Red Wings Take Moore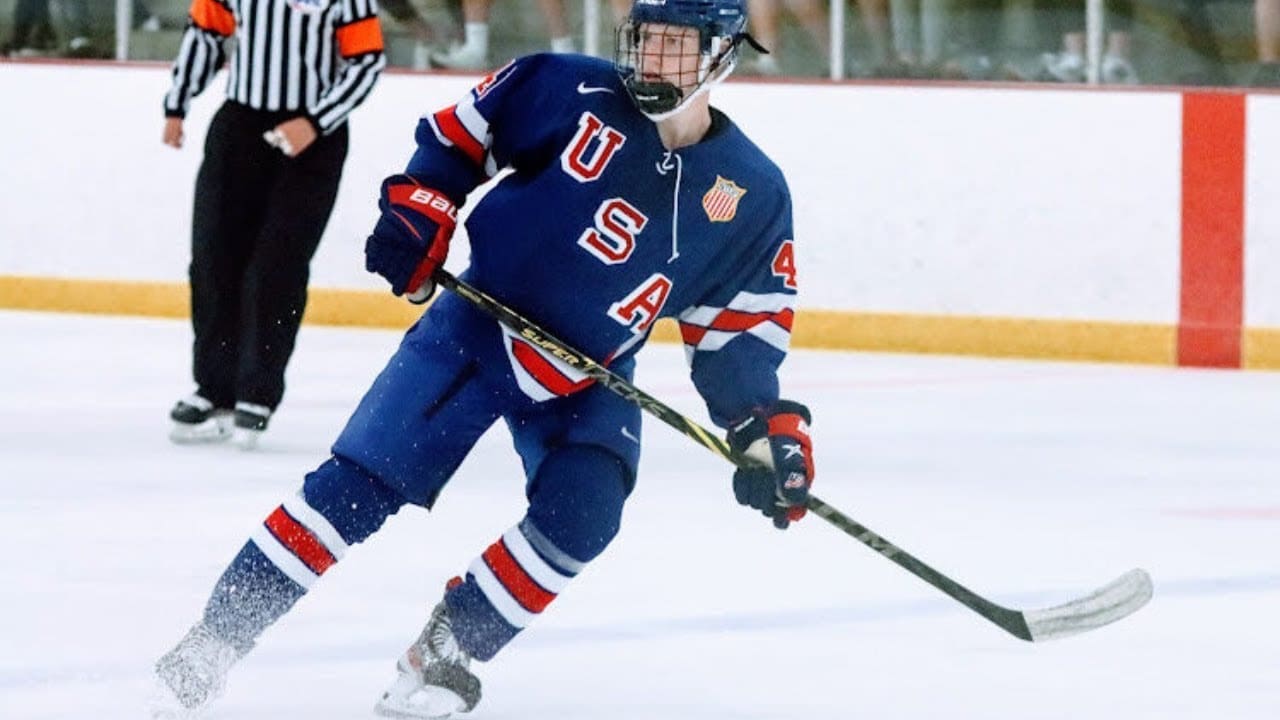 Hockey Now's resident draft analyst Marco D'Amico has projected the Detroit Red Wings selecting Team USA center Oliver Moore with the No. 9 selection in the 2023 draft.
The D'Amico prediction came in his Montreal Hockey Now 2023 Mock Draft: Pre-Lottery Edition. D'Amico only projected the top 16 picks in this Mock Draft. He used tankathon.com to do a draft lottery simulation.  His draft has the San Jose Sharks picking first and Columbus going No. 2.
The Red Wings have a 5% chance of winning the No. 1 pick and a 5.2%. They have a 64.4% chance of staying at No. 9
FanDuel Sportsbook Promo #1
ALL STATES WHERE LEGAL
GET THE APP
SIGNUP BONUS
$1000 No Sweat Bet


$1000 No Sweat Bet
BET NOW
After Connor Bedard goes to the Sharks and University of Michigan forward Adam Fantilli going to the Blue Jackets, D'Amico has Swede Leo Carlsson going to the Anaheim Ducks. Chicago will take Russian standout Matvei Michkov
Fantilli will play for Canada in the World Championships. Team Canada announced that Friday.
Best Skater in Draft?
The Canadiens, in D'Amico's mock draft, take center Will Smith from Team USA. That's followed by the Arizona Coyotes taking WHL forward Zach Benson at No. 6 and the Philadelphia Flyers taking American forward Ryan Leonard. He topped the 50-goal mark for Team USA this season.
The Washington Capitals would then take David Reinbacher at No. 8. He would be the first defenseman to go. That sets up the Red Wings to draft Moore.
Writes D'Marco about Moore: "Arguably the most dynamic skater of the draft. Moore is one of the most dangerous forwards on the rush for his age group. Equipped with quick feet and a devastating wrist shot, Moore overwhelms the opposition by beating them to loose pucks and attacking open ice with authority. Playing on the USNDT's second line, Moore doesn't have the same numbers as Smith or Leonard, but he certainly has an equally impressive ceiling."
Like most NHL general managers, Detroit's Steve Yzerman believes in drafting the best available prospect, regardless of position. But the Red Wings could use another elite level forward.