The Daily: We Miss Klima Already; Can Bruins Keep Orlov?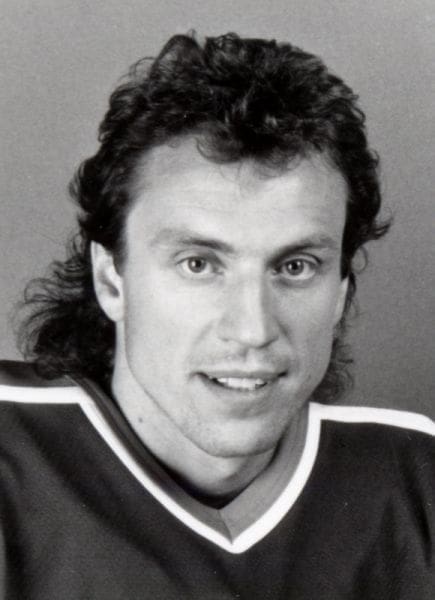 As condolences poured in for Petr Klima's family and friends Thursday, it was abundantly clear that the colorful Czech player left a lasting impression.
He died Thursday at his home in Czechia. He was 58. No cause of death has been revealed.
Some remember his smile or his effervescent personality. Many recall how dangerous he could be in open ice with the puck. There was the mullet. Odd helmet. Candy-cane striped stick tape. Bad boy image.
And he could play. Klima could sniff out a quality scoring chance like a hunting dog finds prey.
My favorite memory of Klima was his triple overtime goal for the Edmonton Oilers in the 1990 Stanley Cup Finals. Coach John Muckler didn't trust Klima defensively and hadn't played him much in the game.
He was probably the freshest player on either roster when he came off the bench to score 15:13 of the third OT. It ended the longest Stanley Cup game in NHL history.
Here's Petr's triple-OT goal vs. Boston that helped the #Oilers capture the 1990 Stanley Cup. pic.twitter.com/bcZ2qS8YT1

— Edmonton Oilers (@EdmontonOilers) May 4, 2023
Klima played five seasons for the Red Wings, and then played with four other teams (Edmonton, Los Angeles, Tampa Bay and Pittsburgh). All of them sent out a statements of condolences. He was a popular player.
Mark Spector of Sportsnet wrote this on Twitter: "Like a top student who doesn't always apply himself, Klima was elite talent. He escaped communism, and as such, saw humor in most everything else – especially (Glen) Sather's impatience. It will take a long stick to score from where you're headed, Petr. But you'll find a way. You always did."
Red Wings' Offseason
Lucas Raymond scored twice in Sweden's 3-0 win against Switzerland at the Czech Hockey Games.  These games are used as a warmup for the upcoming World Championships.
Lucas Raymond, with 2 goals, was player of the game for Team Sweden today. #LGRW    #RedWings pic.twitter.com/FFx0hQI6sV

— The Grind Line Podcast™ (@GrindLinePod) May 5, 2023
Red Wings In Case You Missed It
Blue chip Detroit prospect Carter Mazur will be playing for Team USA at the upcoming World Championships. Those games will be televised on The NHL Network.
Red Wings draft pick Robert Mastrosimone has options for next season, but reportedly not with the Red Wings organization.
 Detroit forward Dominik Kubalik is excited to play for Czechia at the World Championships.
David Perron was the good cop to Joe Veleno and Andrew Copp played the role of bad cop.
Hockey Now Network
Boston: The Bruins may be able to afford keeping defenseman Dmitri Orlov. Boston Bruins.
Buffalo: Sabres GM Kevyn Adams is planning to address the team's areas of need this summer to make the playoffs. Buffalo Sabres. 
Chicago: Former Detroit Hockey Now writer Nate Brown, recently promoted to editor of Chicago Hockey Now, wonders whether the Blackhawks gave up too soon on Gustav Forsling. Chicago Blackhawks
Colorado: Goalie Alexandar Georgiev proved he can deliver as a No. 1 goalie this season. Colorado Avalanche
FanDuel Sportsbook Promo #1
ALL STATES WHERE LEGAL
GET THE APP
SIGNUP BONUS
$1000 No Sweat Bet


$1000 No Sweat Bet
BET NOW
Florida: Sergei Bobrovsky saved the day against for the Panthers. He has raised his level in the postseason. Florida Panthers.
Montreal:  Salary Cap considerations will force the Canadiens to make moves this summer. Montreal Canadiens
Pittsburgh: Dave Molinari writes about how the Penguins don't have much help coming from their prospect pool. Pittsburgh Penguins.
San Jose: Erik Karlsson was officially named as a Norris Trophy finalist. Unofficially, he is the short-odds favorite to win the trophy. San Jose Sharks.
Washington: Former Capitals player Jeff Halpern, now a Tampa Bay assistant coach, will be interviewed for the Capitals head coaching gig. Washington Capitals.