Red Wings Review: Moritz Seider's Future
Seider was fifth in the NHL with 190 blocked shots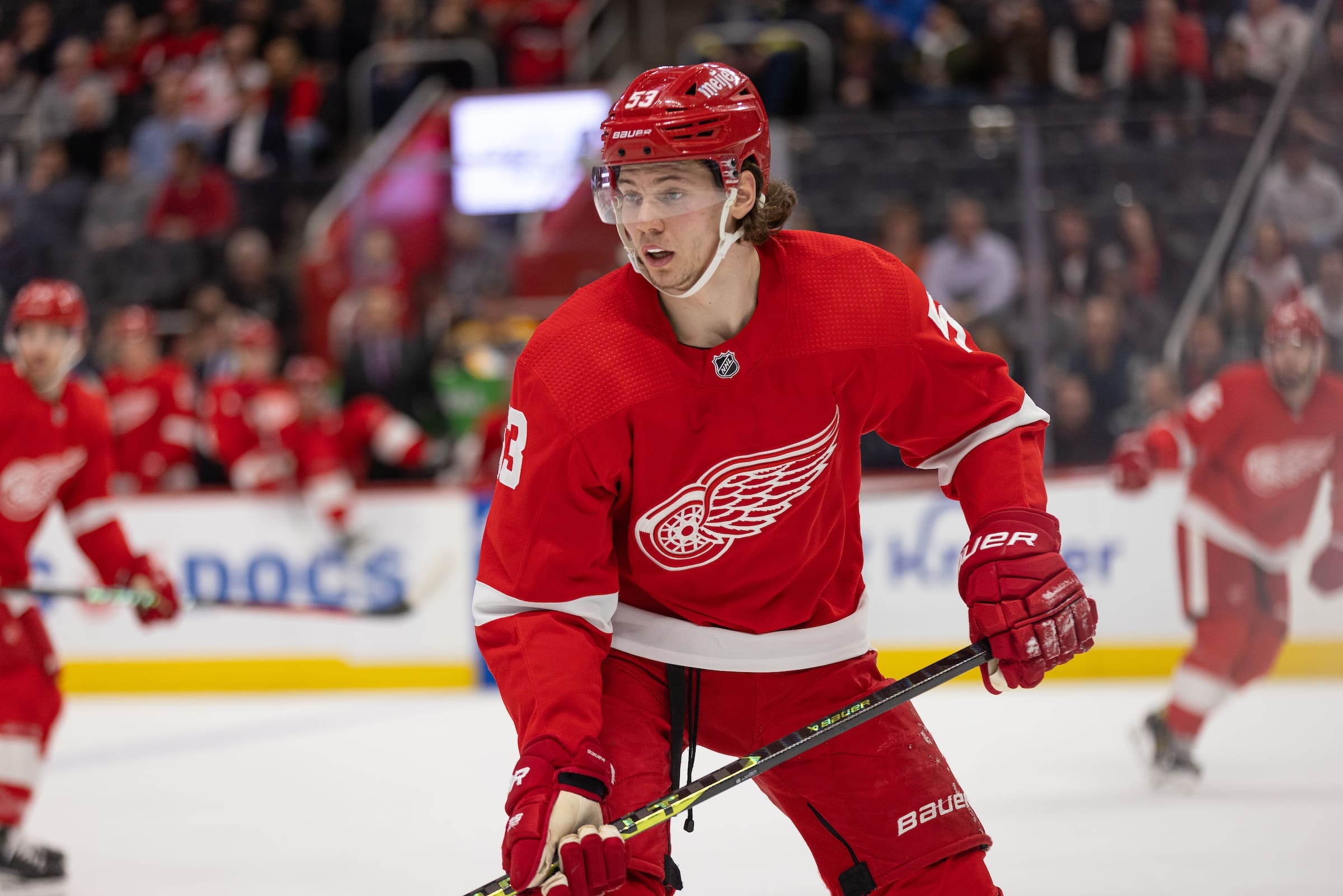 Detroit Hockey Now's Red Wings Review series is assessing every player who held a significant place in the fortunes of the 2022-23 Detroit Red Wings season. We'll be looking at the highs and lows they experienced during the just-completed campaign, as well as what the future holds for them in Detroit. Today, we feature defenseman Moritz Seider.
Moritz Seider
Position: Defense
2022-23 totals (GP-G-A-P): 82-5-37-42
Contract Status: Signed through 2023-24 season
Season Synopsis
At the outset of the NHL season, the teaming of Moritz Seider and Ben Chiarot as Detroit's No. 1 defense pairing simply wasn't clicking. A switch to put Jake Walman alongside Seider in the top tandem served to reignite Seider as a dominant NHL defenseman.
"I think we just vibed really good," Seider said. "I like him as a person a lot. Then it's really easy to make plays out there. I just really like coming to work with him.
"Hopefully we'll be even better next year."
Among Detroit defensemen, Seider finished as the team leader in time on ice (23:09), hits (207), blocked shots (190), points (42), assists (37) and power-play assists (14).
2022-23 Red Wings Highlights
His second NHL season might not have sent people over the moon in search of superlatives to describe Seider's performance, but the fact of the matter is that as a sophomore, the big German defenseman was evolving into a much more well-rounded defender.
mo seider was 21 when he won rookie of the year https://t.co/SSUP97fNu8 pic.twitter.com/ZnCG3UyEwp

— missing jv zn 💖 – C (@sufferingsergei) May 7, 2023
"Overall I think I'm in a really good place," Seider said. "I made strides during the season. I think I blocked shots better, did better on that, so I was happy with that. And I think I'm a better defender now than I was last year.
"I'm doing a good job of trying to shut the best lines down on a daily basis. That's all I'm trying to do."
2022-23 Red Wings Lowlight
From the outside, people might look at Seider's numbers and foolishly think he endured regression as an NHL sophomore. His points dipped from 50 to 42 and he went from -9 to -11. In reality, though, nothing could be further from the truth.
"He does the little things that you need to win," is Red Wings captain Dylan Larkin's assessment of Seider. "I think he can and will be one of the best defensive defensemen in the NHL and yes, he will have good offense as well. His ceiling, I'm not really sure but he's gonna be a good player."
Seider was also of the opinion the he was making significant strides as an all-around NHL defenseman.
"I think I'm not caught out of position that often anymore," Seider said. "I'm not leaning for big hits or anything. I matured on the PK to just block more shots. Just another full 82-game season helped me to mature as well."
What Does His Detroit Future Hold?
In a word, greatness. Seider is the kind of defenseman all NHL teams desire to suit up. He can effectively in any situation. He'll run the power play, kill penalties, block shots play a hard game with an ornary streak and shut down the other team's best players.
On top of that, he's a right-hand shot and he never misses a game. Seider played all 82 games again this season, just as his did as a rookie in 2021-22.
FanDuel Sportsbook Promo #1
ALL STATES WHERE LEGAL
GET THE APP
SIGNUP BONUS
$1000 No Sweat Bet


$1000 No Sweat Bet
BET NOW
"I've said it all along, he's a beast out there," Walman said. "He can do it all and he can do everything by himself. He can break the puck out, he can bully guys off the puck, he can join the play."
Among the NHL leaders, Seider was fifth in blocked shots. He was one of three NHLers to record 200+ hits and 190+ blocked shots.