Red Wings Review: Jordan Oesterle's Future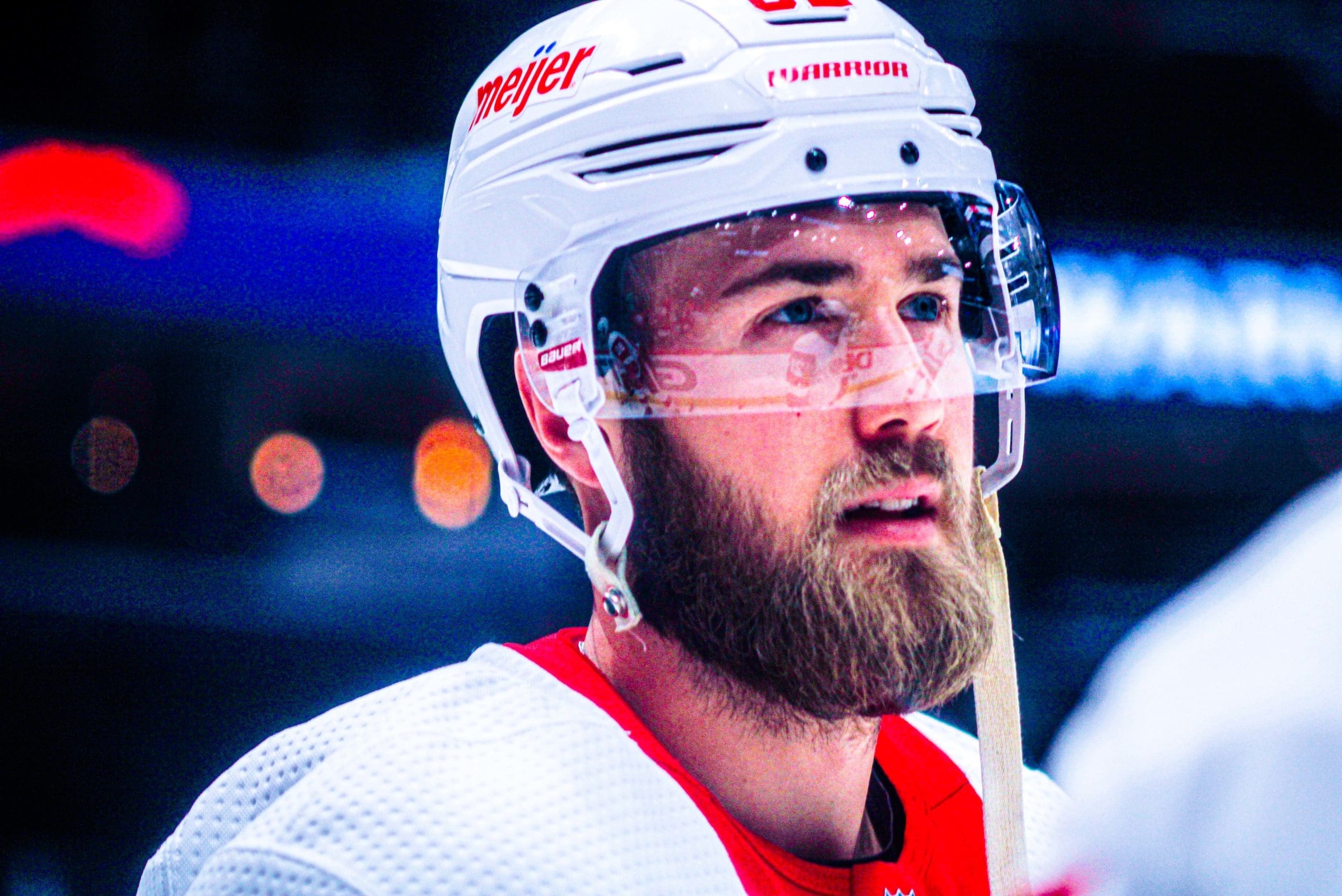 Detroit Hockey Now's Red Wings Review series is assessing every player who held a significant place in the fortunes of the 2022-23 Detroit Red Wings season. We'll be looking at the highs and lows they experienced during the just-completed campaign, as well as what the future holds for them in Detroit. Today, we feature defenseman Jordan Oesterle
Jordan Oesterle
Position: Defense
2022-23 totals (GP-G-A-P): 52-2-9-11
Contract Status: Becomes unrestricted free agent on July 1
Season Synopsis
Jordan Oesterle is a good team guy. He can skate, contribute offensively and is mindful of his defensive responsibility. Overall, he's a smart, dependable player
He can also play forward in a pinch, and seems equally comfortable playing left or right defense.
"When he's at our best he's helping our transition. He's breaking pucks out, he's good with our regroups, he's on his toes offensively," Coach Derek Lalonde said. "He fits our system because he skates. You can see when we're playing well, our defense starts from the offensive zone, being on top. He can do that."
Coaches also appreciate that Oesterle kept himself ready to play, even when he when he went extended periods without playing.
After a scramble in the crease, Nathan Walker and Jordan Oesterle throw some punches in a spirited tilt#STLBlues | #LGRW pic.twitter.com/lkUM0PIf9q

— Hockey Daily 365 l NHL Highlights (@HockeyDaily365) March 24, 2023
2022-23 Red Wings Highlights
Oesterle played his first 13 games of the season without having a minus game. He had two multiple-assist games late in the season.
2022-23 Red Wings Lowlight
Oesterle was -10 over one seven-game span from March 18-31.
Jordan Oesterle midseason grade

— Sean Shapiro (@seanshapiro) January 29, 2023
What Does His Detroit Future Hold?
General manager Steve Yzerman signed potential free agent defenseman Jake Walman and Olli Maatta in the latter stages of the season. There was no such deal for Oesterle. That doesn't mean the Red Wings were disappointed in Oesterle's play. What it means is that the Red Wings are looking to upgrade their defensive group and need roster spots for younger players who are close to being fully ready.
When the Red Wings signed Oesterle two years ago, they believed they were securing a serviceable player. The Michigan native has been that player. He's not a difference-maker, but is a hard-working competitor who keeps himself ready to play. Coaches like him because he has a responsible approach and plays a responsible game.
The bottom line on Oesterle is that the Red Wings appreciate his contributions, but it's time for them to add a better player.