Former Red Wings Forward Stasiuk Dead at the Age of 93
Stasiuk won Cups with Detroit in 1951-52, 1953-54 and 1954-55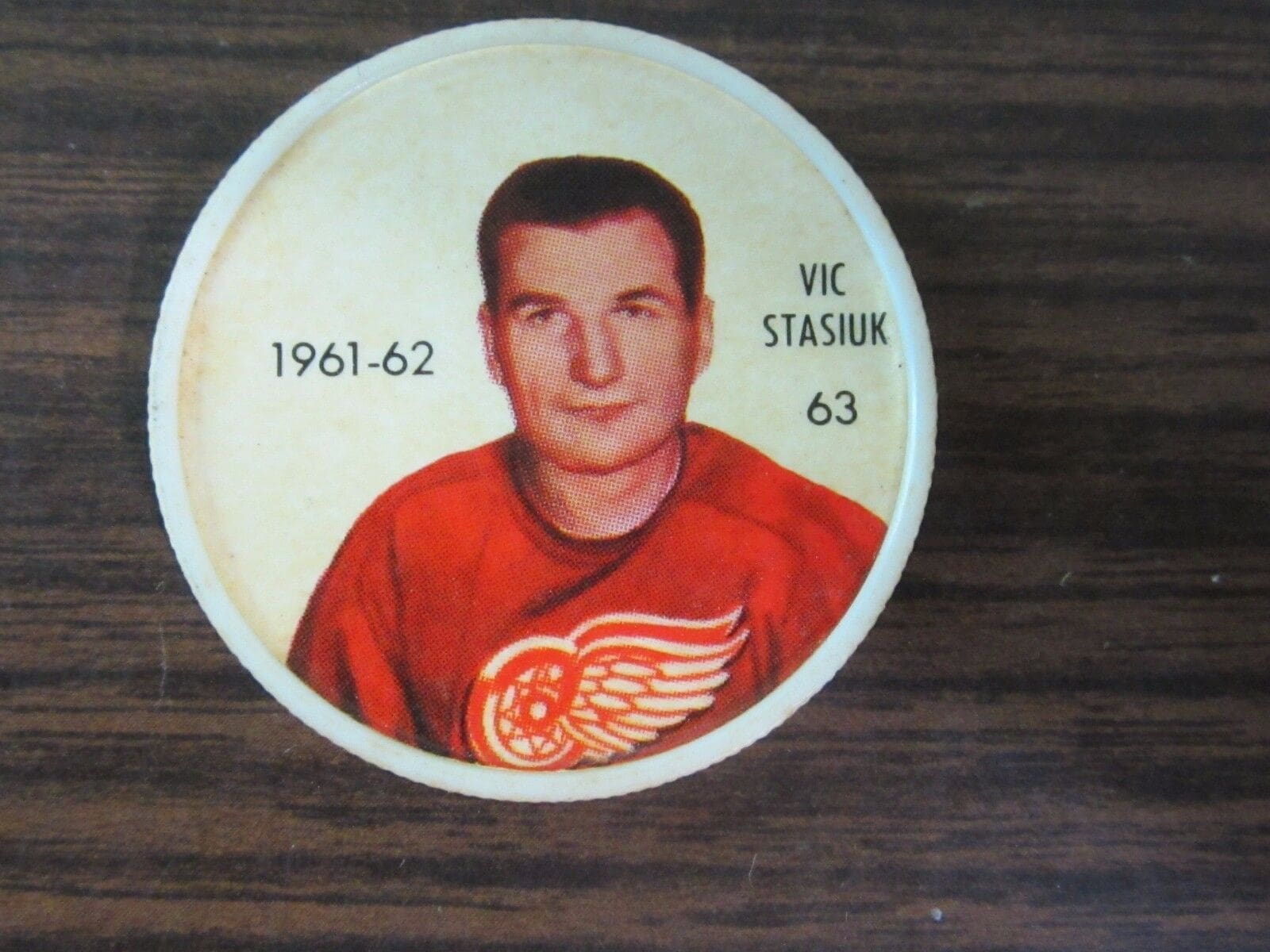 He began his NHL career with the Chicago Blackhawks, gained fame as a member of the legendary Uke Line of the Boston Bruins, but in between, Vic Stasiuk was a multiple Stanley Cup champion with the Detroit Red Wings.
During the 1950-51 season, his second in the NHL, Stasiuk was dealt by the Blackhawks to the Red Wings. On Dec. 2, 1950 he went to Detroit with Bert Olmstead for Steve Black and Lee Fogolin Sr. It was a huge break for Stasiuk. He would win Stanley Cups with Detroit in 1951-52, 1953-54 and 1954-55.
I see former Edmonton Flyer Vic Stasiuk passed away at 93. He sure had a long life in hockey as a player and a coach!https://t.co/NIfdltHTZe pic.twitter.com/HmW0fEat2P

— Charlie Meredith (@chbmeredith) May 8, 2023
During the 1954-55 Stanley Cup playoffs Stasiuk accounted for eight points in 11 games, including five goals. He'd score in Game 1 of the final series against the Montreal Canadiens. Stasiuk's goal pulled Detroit even at 2-2 en route to a 4-2 victory. He also scored in Games 3 and 5 of the series. In the semifinals against the Toronto Maple Leafs, Stasiuk netted the series-clinching in Detroit's 3-0 Game 4 win as the Red Wings swept the Leafs.
Stasiuk Blossomed With Bruins
Dealt to the Bruins in 1955, he was put on a line with Bronco Horvath and John Bucyk, all of them ex-Red Wings. Christened the Uke Line, they became a productive trio. Stasiuk would be posting four successive 20-goal seasons from 1956-55 through 1959-60.
Detroit would reacquire Stasiuk to help with the club's run to the 1960-61 Stanley Cup final. He would produce consecutive 15-goal seasons and again play in the 1963 Stanley Cup final. He scored a goal in the only Red Wings series win in a five-game loss to Toronto. Overall, in 38 playoff games for Detroit, Stasiuk netted 18 goals.
BetMGM Sportsbook
States: All States Where Legal
GET THE APP
SIGNUP BONUS
UP TO $1,000!


Up To $1000 Paid Back in Bonus Bets
BET NOW
Turning to coaching in 1963, he would be guiding the fortunes of Detroit farm clubs. He took charge of the Pittsburgh Hornets (AHL) and Memphis Red Wings (CPHL) over the next three seasons. Among his proteges who went to become Red Wings were Paul Henderson, Pit Martin, Roger Crozier, Nick Libett and Gary Bergman.
As an NHL coach, Stasiuk would be behind the bench for three teams. He ran the Philadelphia Flyers (1969-71), California Golden Seals (1971-72) and Vancouver Canucks (1972-73).