Mazur Contributes to USA Win; Dominik Kubalik Helps Czechia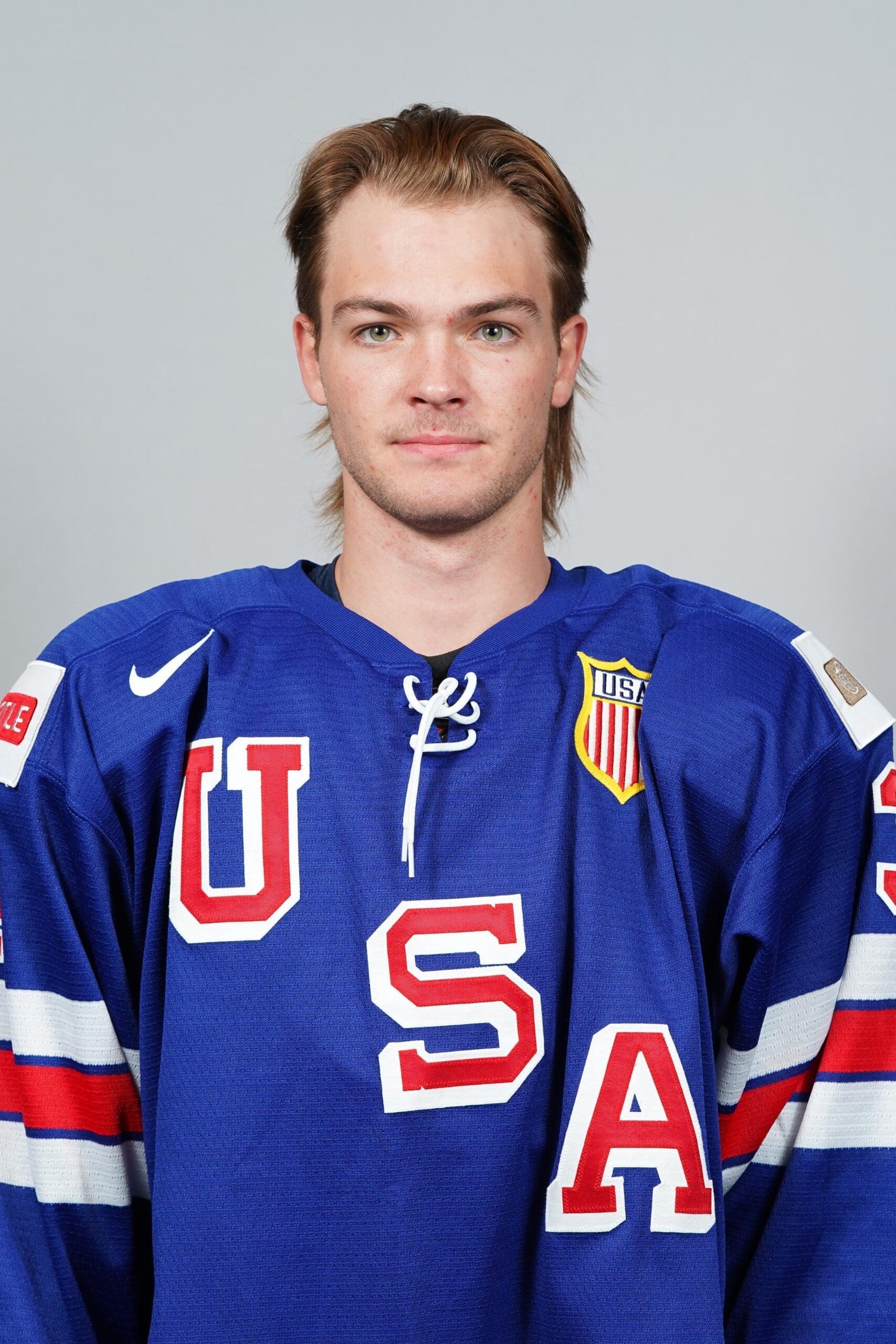 Detroit Red Wings prospect Carter Mazur posted a critical assist for Team USA in the team's impressive 4-1 win against Finland in the opening game of the World Championships in Tampere, Finland
The NHL Network headlined that result "a little bit of an upset.",
USA was trailing 1-0 when Mazur drew the primary assist on Philadelphia Flyers prospect Cutter Gauthier's tying goal at 13:48 of the second period. Winnipeg Jets' Dylan Samberg had the other assist.
In other World Championships action, Detroit Red Wings forward Dominik Kubalik had a pair of assists to help Czechia down Slovakia, 3-2. Joe Veleno scored for Canada in a 6-0 win against Latvian. Another Red Wings forward, Jonatan Berggren, had an assist on Sweden's lone goal in a 1-0 win against Germany.
Big Win
Beating the Finns is a noteworthy accomplishment. The Finns won the World Championship last season. Last year, the Finns only surrendered five goals in seven preliminary round games.
The Red Wings signed Michigan native Mazur this spring after he was among the nation's leading college hockey goal scorers. He netted 22 goals in 40 games for Denver. The Red Wings sent him to Grand Rapids where he registered six points in six games. Mazur looked comfortable in the pro game.
USA coach David Quinn (San Jose Sharks) played Mazur 12 minutes and 21 seconds. Mazur can help himself with a steady, responsible performance in this tournament. Red Wings head coach Derek Lalonde is one of Quinn's assistant coaches. Lalonde is getting his first extended look at Mazur in this tournament. With one shot on goal and a +1 rating, Mazur is off to a quality start.
Buffalo Sabres forward Alex Tuch led the USA offense with eight shots on goal, leading to a pair of goals. Pittsburgh Penguins forward Drew O'Connor chipped a goal and two assist. Penguins teammate Casey DeSmith mad 23 saves for the win.